Best Practices for Reputation and Social Media Management During COVID-19 (UK)
Adam Dorfman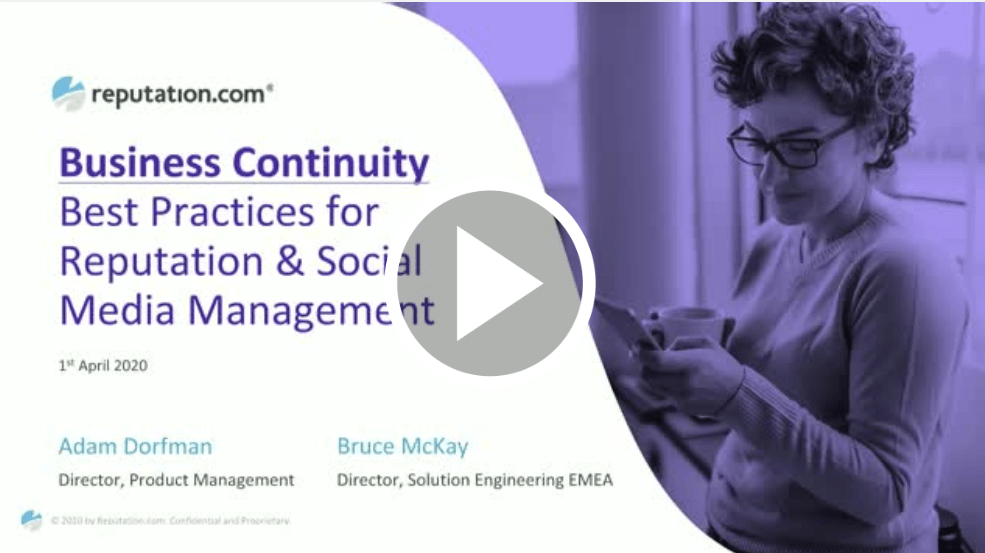 Click the above image to view the webinar. Alternatively, click here.
Concerns over the spread and potential impact of COVID-19 (Coronavirus) continue to strain all organisations and industries to respond to increased online communications and social media activity.
We understand this is a challenging time and would like to offer our support in managing reputation & social media through this webinar.
This 30-minute session, which features a Q&A section, provides actionable tips on how you can use your online resources to mitigate obstacles to business presented by COVID-19. Specifically, we share with you:
• Supportive tactics that can help you manage communications to your customers and local communities
• Simple demonstrations showing how to take advantage of Google's new functionality and how you can make use of these during COVID-19 closures
This webinar was presented by Bruce McKay (Director of Solution Engineering, EMEA) and Adam Dorfman (Director of Product Management).
To watch the webinar, click here.