Top Trends for Online Reputation and CX Management in 2020
Reputation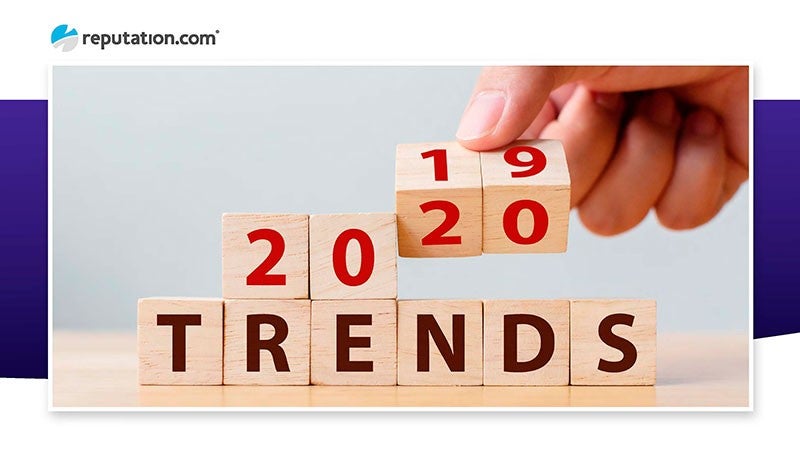 Every year, Reputation.com makes predictions about evolving developments and challenges in online reputation and customer experience management. We've identify five key trends that stand to shape the digital marketing strategies of marketing leaders across every industry in 2020.
Read this ebook to learn about how the following big trends will impact your business this year and beyond:
AI and IoT will enable extremely granular, accurate one-to-one marketing strategies and personalization. 

Messaging will beat out other channels for customer engagement.




As the volume of no-click Google searches rises, businesses will need to invest more heavily in Google property optimizations.

The long-tail of review sites will shorten substantially as Google continues to dominate the landscape.

Data in the wild will be tamed.