Hackensack Meridian Health Increases Website Visits by Over 240% with Reputation.com
Reputation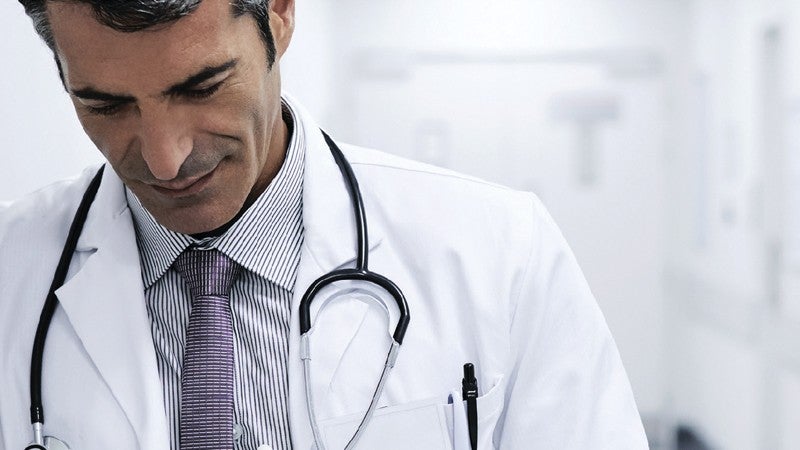 Background
Hackensack Meridian Health is a non-profit hospital network in New Jersey, offering a full range of integrated patient care services. The $5.5 billion health care network operates 16 hospitals, employs 33,000 staff and 6,500 affiliated physicians, and maintains 4,250 inpatient beds, making it the largest hospital chain in the state.
Hackensack Meridian's Vice President of Strategic Marketing, Ryan Younger, knew the organization's affiliated physicians needed more effective strategies for attracting patients, given the network's location in a highly competitive area close to both New York City and Philadelphia. He turned to Reputation.com for help.
Company
The largest hospital network in New Jersey
Customer Since 2015
Goals
Ensure complete and accurate business listings — including location and physician data — on search engines and review sites
Increase online engagement with current patients and boost review volume
Improve patient experience by addressing issues raised in reviews and patient experience surveys
Challenges
Healthcare providers are challenged with being seen and getting chosen online. "Providers are still struggling to create a strong online presence on major search engines and review sites," said Younger. "People are searching for doctors online, but their attention span is short. Most people won't go to a second page of search results, and if they're searching on mobile, top results are even more limited."
According to Reputation.com research, 88% of healthcare consumers begin their search for providers online — and they get their first impression from high star ratings and great reviews. If doctors can't be found easily online or aren't providing the information consumers need, they'll miss the opportunity to acquire new patients.
Fierce Competition Inspired Action

For Hackensack Meridian Health, improving the online reputation of its doctors and locations was key to getting to the top of search results and attracting new patients.
In addition to differentiating themselves in a highly competitive market, Hackensack Meridian Health's rapid growth and multiple acquisitions over the last few years had created a massive web of overlapping, scattered business listings. "We were muddling through the challenges of cleaning up doctor and location listings," he said. This challenge is what first led him to Reputation.com.
We compete with providers in New York and Philadelphia, and a number of New Jersey hospitals and networks. We also face a lot of competition from disruptors outside the industry."
Ryan Younger
Vice President of Strategic Marketing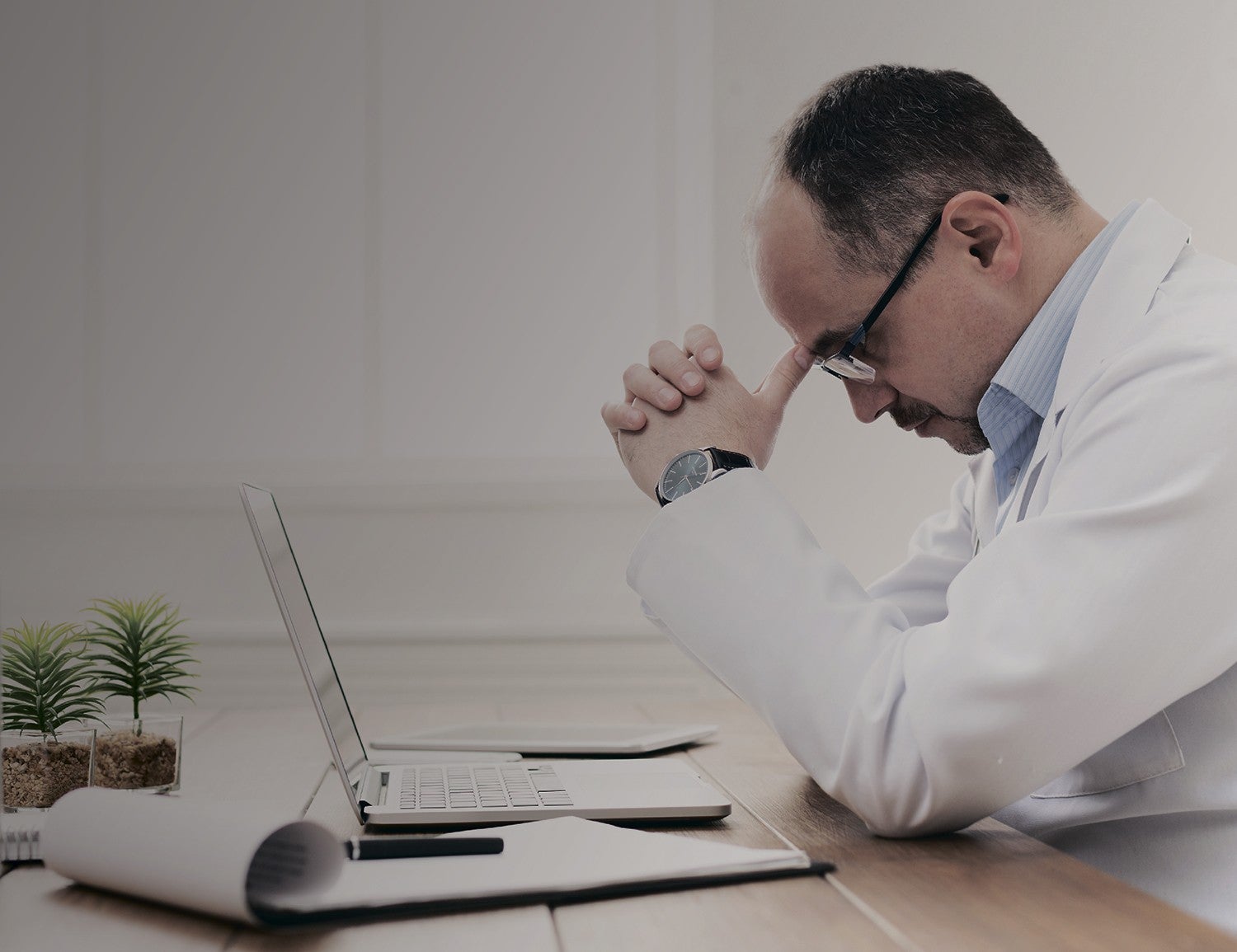 "Getting clean doctor and location data is a nearly impossible task using only internal resources and without leveraging technology."
Ryan Younger
Vice President of Strategic Marketing
Solution
Review Volume and Accurate Location Listings Drive SEO
Younger engaged Reputation.com to maintain Hackensack Meridian Health's business listings and location and physician data, which feeds the find-a-doctor tool on their website and ensures any change to this data is quickly propagated across the web. This is critical to SEO, because business listings that are complete, accurate and consistent across sites rank higher in local search.
Hackensack Meridian Health also uses Reputation.com to monitor and respond to online patient reviews across its entire network of hospitals and physicians, and to request reviews from its University Medical Center.
More healthcare consumers see Hackensack Meridian Health's doctors and locations in their search results, along with recent patient reviews. Actions from listings — such as phone calls, requests for driving directions, and appointments — have increased significantly within the last year.

A Culture of Transparency
Hackensack Meridian Health embraced the culture and the mindset required to transform their online reputation and improve patient experience. Working with Reputation.com, they put the proper infrastructure in place to create a culture of transparency.
"Transparency tends to bring greater focus on improvement processes when you have skilled professionals who really want to be the best," Younger said.
Hackensack Meridian Health provides more than 150 doctors and staff members with Reputation.com dashboards, enabling access to real-time information. The platform sends alerts to appropriate parties when a negative review comes in, enabling faster problem resolution. Engaging employees in the reputation of their clinics gives them a sense of ownership and makes them invested in the ORM process.
We have infrastructure in place now to handle reviews effectively, and with Reputation. com, we have the full story, so we can do service recovery when needed."
Ryan Younger
Vice President of Strategic Marketing
Technology Improves Patient Engagement
Working with Reputation.com, Hackensack Meridian Health mantains high volume of patient reviews by actively requesting reviews from current patients. "We now encourage patients to write reviews," said Younger. "Technology is necessary to do this at scale. Making this practice part of our process provided a critical jump that spiked our scores in the second year with Reputation.com."
Now, with more than 20,000 5-star patient reviews, Hackensack Meridian has been able to draw more conversions and patient appointments.
Accurate business listings are essential for promotions. You don't want to invest in advertising or conversion tools until you're confident you'll be driving a consistent brand experience that makes it easier for the consumer."
Ryan Younger
Vice President of Strategic Marketing
Results
More Reviews, Higher Ratings and Improved Overall Reputation
Since implementing Reputation.com, Meridian Hackensack has seen a significant uptick in website traffic from business listings.
"In the first five months of 2018, we've driven more than twice the number of impressions to our website than we did in all of 2017, just from our business listings," said Younger.
Additionally, review volume has increased 170% since implementing the platform. The organization's average star rating has improved from 3.9 to 4.4 stars, and its Reputation Score has increased by 82%.
Healthcare is grounded in an experience that is still often very local — your brand and your reputation are what will make the difference."
Ryan Younger
Vice President of Strategic Marketing