Gerald Champion Regional Medical Center Increases Clickthroughs from Business Listings by 66% with Reputation.com
Reputation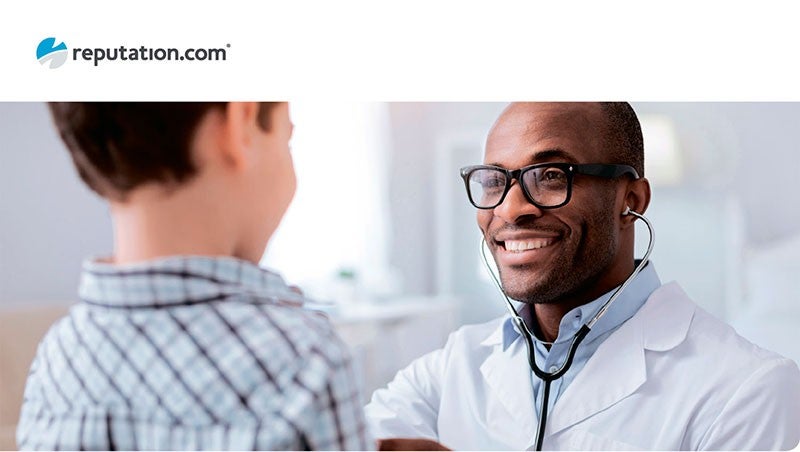 Background
Gerald Champion Regional Medical Center is an acute care hospital that serves approximately 30,000 people in the Alamogordo, New Mexico area. The hospital has 99 patient beds as well as 12 inpatient rehab beds and 38 psychiatric beds.
The marketing team at Gerald Champion wanted to find an easier, streamlined way to manage the business listings for the hospital and its more than 70 affiliated physicians, as well as engage more effectively with patients online.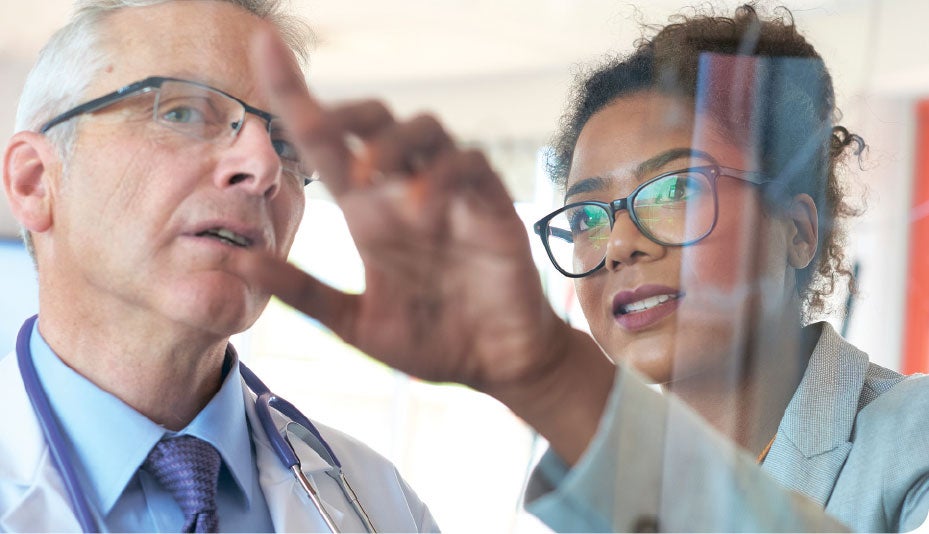 Company
Rural hospital serving Alamogordo, NM and its surrounding area
Customer Since
2016
Goals
Ensure accurate business listings for the hospital and physicians
Increase review volume by consistently requesting patient feedback
Respond to all reviews across its 70+ locations in real time
Challenge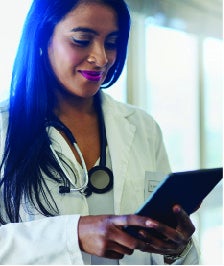 Updating Google My Business listings for 70+ physicians manually was timeintensive and inefficient, consisting of sending out postcards and waiting weeks for a response. Often, receptionists would throw it away, thinking it was junk, mail and the team would have to send another.
Gerald Champion's physicians may change locations, as well, which makes keeping listings up-to-date challenging, Garrison added. "We needed help streamlining the process of keeping listings updated and accurate — someone who could be the liaison between us and Google."
According to Autumn Garrison, marketing coordinator, Gerald Champion had no formal process for collecting and responding to patient feedback. "Patients would fill out postcards in the waiting area following their visits, then drop them in a box," she said. "We had no formal way to respond to the feedback, and we weren't consistently monitoring or responding to online reviews."
Gerald Champion turned to Reputation.com, which provided them with an integrated solution for managing Business Listings, Reviews, Surveys and Social Media.
"There are other hospitals, but we want to be the first choice. We don't want to be the only hospital in town. We want to be the hospital people want to go to."
Autumn Garrison Marketing Coordinator Gerald Champion Regional Medical Center
Solution
Accurate Listings Help Location Rank Higher in Search
Helping patients find the services they need online is a top priority for Gerald Champion.
"Physicians' practices are our primary concern," said Garrison. "When somebody Googles 'orthopedic surgeon,' we want our doctor to come up first in the results, and we know having complete and accurate listings is a key ranking factor."
But with multiple Google listings for the hospital and listings for our 70+ physician locations, Garrison was struggling to manage listings manually.

Reputation.com has provided us with competitive advantage by giving us the tools to market our service lines on Google correctly.
Autumn Garrison Marketing Coordinator Gerald Champion Regional Medical Center
Survey Feedback Helps Target Improvements
Reputation.com Surveys makes it easy to solicit candid patient feedback via email, text message or a tablet in a physician's office, immediately following a patient visit, while the experience is still fresh in their minds.
"Before using Reputation.com, we didn't have a way to get patient feedback," Garrison said. "Now that we have a process in place, our physicians can be proactive about requesting feedback and use it to understand strengths and weaknesses, train their staff and make improvements in the service they deliver."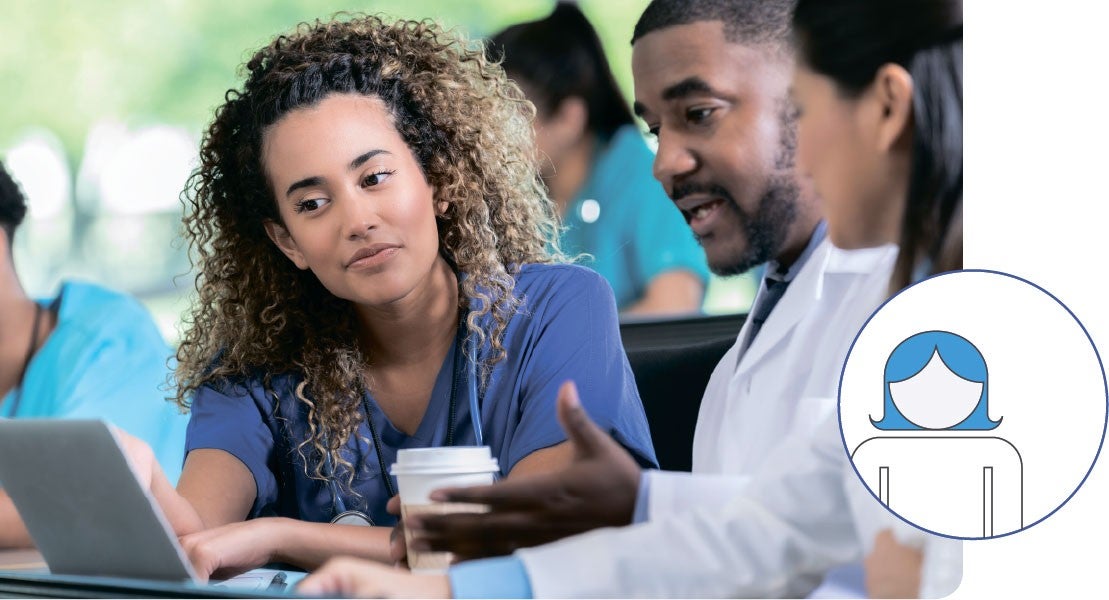 Reputation.com Surveys has been instrumental in improving the patient experience. Not only do we get feedback that helps us improve, we get alerts from the platform that enable us to intervene right away when there's a problem, so patients don't leave our locations unhappy.
Autumn Garrison Marketing Coordinator Gerald Champion Regional Medical Center
Instant Review Notifications Improve Patient Experience in Real Time
Gerald Champion uses Reputation.com's unified dashboard to monitor all of its Google and Facebook reviews. They receive instant notification any time a review is posted, which speeds service recovery and enables rapid response to patient concerns.
"If a patient is waiting too long or don't feel they received the care that they deserved, we get an alert and can take immediate action." Garrison cited a situation at a new Urgent Care facility, where a patient complained online about waiting too long to be treated. "We received the alert and called the office manager at the facility," she said. "She was able to speak to the patient while they were still at the location, and turn a potentially bad situation into a good experience."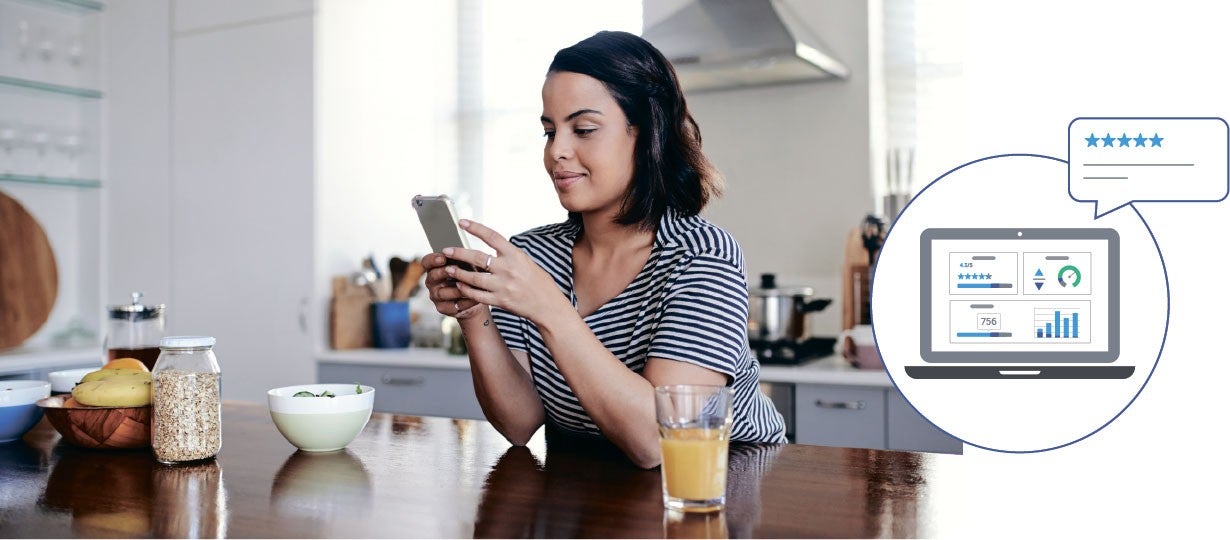 Receiving instantaneous notifications from the Repuation.com platform has been a huge game-changer for us, because we can turn around negative experiences right away, before the patient posts a negative review.
Autumn Garrison Marketing Coordinator Gerald Champion Regional Medical Center
Response Templates Enhance Online Engagement
With Reputation.com's Reviews Management and Social Suite, Gerald Champion's location managers can consistently monitor online reviews and social posts, and engage with patients and local communities across Google, Facebook and industry-specific review sites. Response templates reduce the workload for the hospital's team as well as for location managers, and ensure HIPAA-compliant responses that also support Gerald Champion's branding.
"I love the structure of the review response templates," said Garrison. "They ensure everyone responds to patients in the same way. Making it easy for our location managers to respond means they'll actively connect with reviewers and address issues more consistently, which helps improve our overall brand reputation."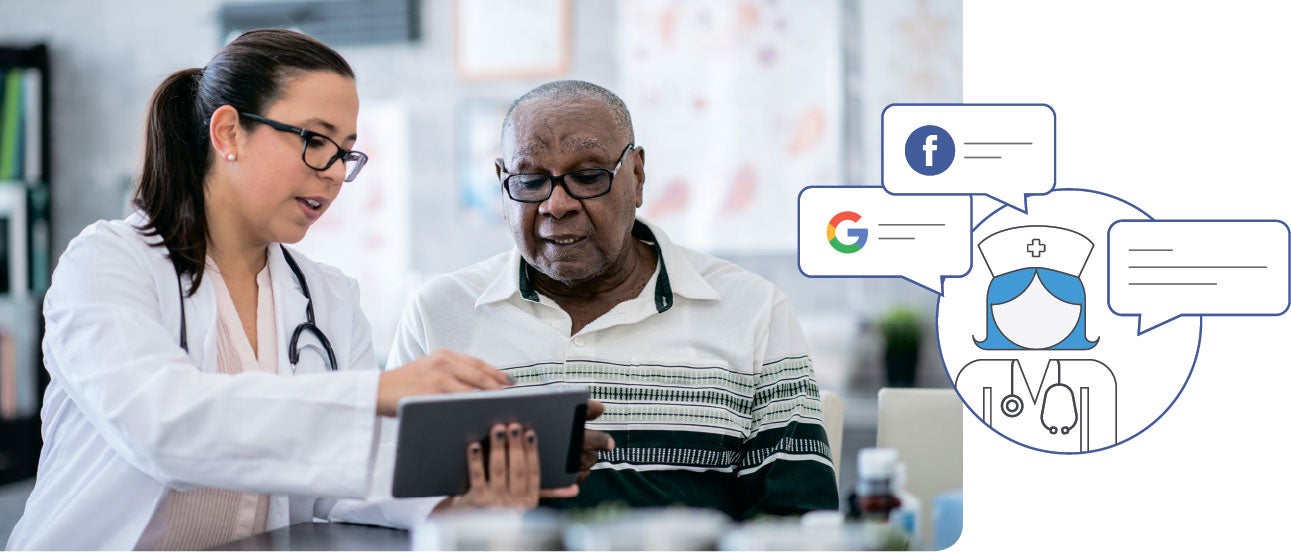 Reputation.com is very knowledgeable about how HIPAA works, and the templates they give us to respond have been very effective.
Autumn Garrison Marketing Coordinator Gerald Champion Regional Medical Center
Results
Listings Accuracy Results in Huge Spike in Clicks, Calls and Direction Requests
Since implementing Reputation.com, Gerald Champion has achieved impressive results, including:
100% location listings accuracy
Review volume increased by 14X
Positive review volume increased from 53% to 86%
Average star rating increased from 3.1 to 4.8
Additionally, during 2018, the number of clicks to phone calls from location listings increased by 41%, clicks to directions increased by 37% and clicks to the website increased by 66%.
[widgetkit id="1229″]
In addition to improving its online reputation, Gerald Champion benefits from a wealth of patient feedback containing valuable data to help both the hospital and its physicians and clinics provide exceptional patient experience.