Award Winning UK Lettings and Estate Agents Belvoir Quintuple Reviews with Reputation.com
Reputation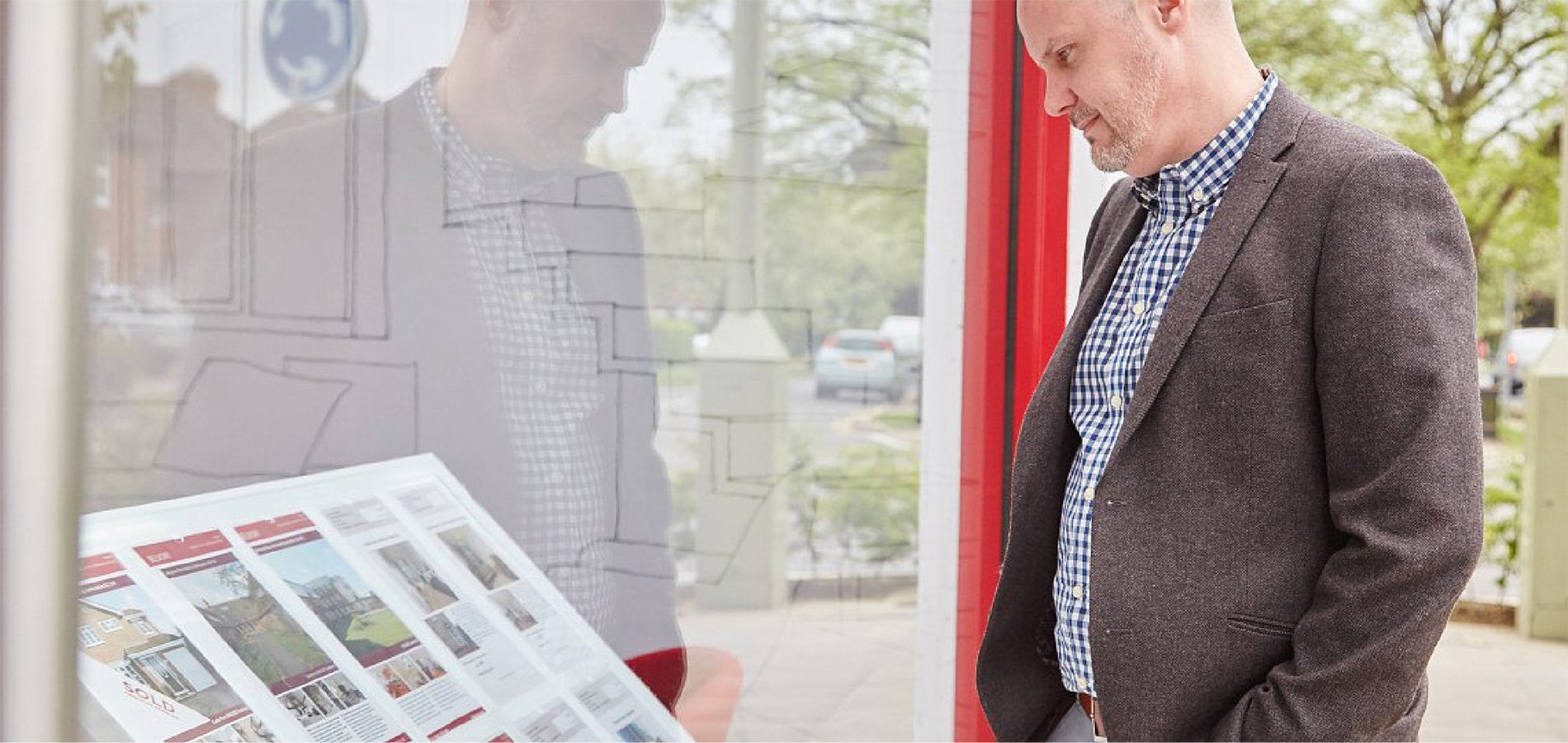 Background
Belvoir is an award-winning UK lettings and estate agency franchise with over 20 years of experience.
The Belvoir brand focuses on its core principles of being professional and delivering exceptional customer service. Their aim is to constantly exceed their clients' expectations. And that's why their online reputation is so important to them.
Belvoir has over 170 franchised offices and recently acquired Goodchilds, Newton Fallowell and Northwoods — bringing the Groups total to over 300.
The Challenge:
A True Representation of Customer Satisfaction
The franchise business model was limiting the brand's control over each office's online reputation. The overall network's online reputation was not consistent with the negative sentiment being left on third party review sites. Having no standardized approach to request customer reviews was doing little to resolve this. Their online reputation did not reflect the actual customer satisfaction.
For the lettings sector, being a service-oriented industry, reputation is an important matter when choosing an agent.
Belvoir searched for a solution and the expertise required to help them take control of their brand's online reputation.
"The gap between our actual and online reputation was identified as a risk for the franchise network that needed to be resolved."
∼ Kiara Simmance, Marketing Director
The Solution:
One Complete Online Reputation Management Platform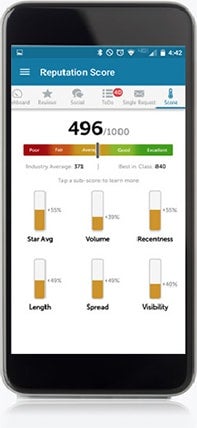 Reputation.com was brought in to:
Provide a long-term solution to manage all third party review sites in one place
Improve the networks online reputation, using a measurable indicator to evaluate success
Understand the importance of online reputation and the benefits for each franchise to manage it — including Search Engine Optimization (SEO)
Manage social media more efficiently with minimum bi-weekly posts and a platform accessible to all offices to publish localized content
Build leader board report to compare offices' online reputation performance
"The most important aspect of the solution is the ability to measure our success every month. If an agency has a Reputation Score of less than 600 and fewer than 4.5 stars, they need to pay for the service themselves (instead of from the group marketing budget). This created a healthy competition between franchisees!" comments Kiara.
Easy-to-use and Flexible Service
The platform provides the flexibility for each franchise to access a basic service and to do more if they want to. It is easy to use for the franchise network support and marketing teams, as well as for each office owner.
Different roles use the platform for different purposes:
Franchise owners use the platform themselves and don't delegate, this role being too important for them. They like using the platform and understanding how to improve their reputation to stay on top of the leader board — from review requesting to responding.
The franchise support team relies on the platform to identify underlying issues and where offices may need their support. It helps them to better understand what's working (or not) for each franchise. This data is used as part of the review process to determine a franchisee's performance and areas for support.
The marketing director counts on the platform to have an overview of the network performance, including the monthly leader board that forms part of her reporting to the Board.
"I read reviews every day! I like the fact that I can see everything at once about the brand as a whole and about each individual franchise."
The Results: 5.5 times more reviews
"The best measure of our success is to look at our review bar chart over the last three years. This clearly identifies when we started our trial with Reputation.com and when we rolled the platform out to the entire network. I only have to show this chart to explain the benefits to new franchisees", explains Kiara Simmance, Marketing Director at Belvoir.
Prolific Social Engagement
32,500+ Facebook Page Likes
20,000+ Monthly Facebook Clicks
44,000+ Twitter Followers
The Results:
Dominating Search Results
Since working with Reputation.com, many Belvoir franchisees considerably improved their Search Engine Optimization (SEO). Their local branches often coming up in the Google Local 3-pack. In smaller towns, their brand dominates this section without any additional SEO spending needed.
The brand is developing a new website with a dedicated customer page being built around the Reputation.com widget. This will show all third party reviews on their website giving them the ability to add a star rating to their Google search result — for even higher ranking.
Expertise & Support
Reputation.com delivered on their promise with pro-active support provided to the entire network. During the on-boarding process, their Customer Success team organized fortnightly calls with all franchisees.
"Franchisees tell us how happy they are with Reputation.com, they are truly excited that their excellent reputation is now being seen online."
The regular communications from Reputation.com is key to the franchisees' engagement with the platform. Franchisees really engage with the solution; they are eager to take advantage of the platform and Reputation.com's expertise.
For the Marketing Director, the support and expertise from Reputation.com UK team is what gives them a competitive advantage: "If I call up with a problem or need advice, I always get thoughtful responses in a timely manner. We really trust Reputation.com's expertise."