Word of Mouth is Dead. So How Do You Attract Customers?
Reputation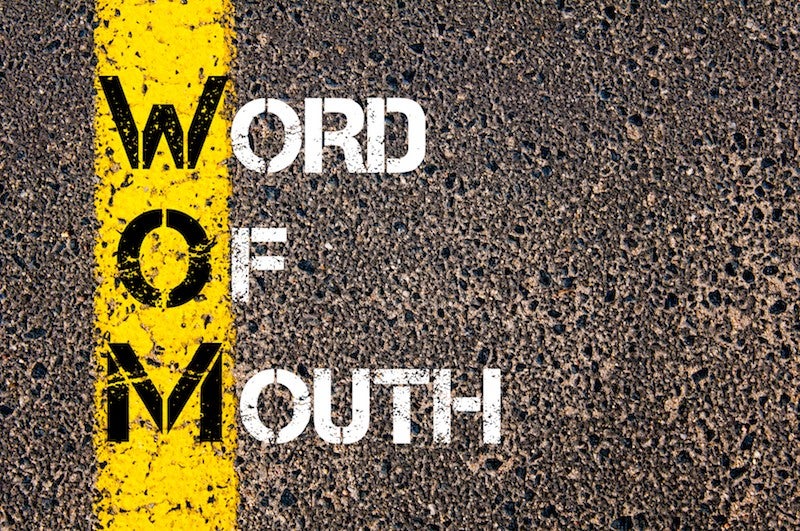 Once upon a time, it was just fine for large, multi-location businesses — from restaurants to medical practices, from retail stores, to car dealerships — to deliver great products and services, then cross their fingers and hope for customer referrals.
It wasn't a bad strategy. Those trusted, yet anecdotal, personal recommendations were a major way to generate new business.
But as the saying goes: That was then, this is now: In this age of star ratings, review sites and social media, word of mouth isn't as important as it used to be. And as a strategy for attracting customers, it's dead.
This isn't to suggest that word-of-mouth referrals are no longer valuable. But if you're a business that still heavily relies on them, you're vulnerable to competitors with the stellar online reviews that drive major purchasing decisions today.
Consider this:
1. An overwhelming 90 percent of buyers say online reviews influence their purchasing decisions. (Dimensional Research)
2. More than 80 percent of internet users search online for health information, and one-fifth of their searches are about specific providers. (Pew Research)
3. In fact, according to a survey by Local Consumer Review, nearly 90 percent of consumers now trust online reviews as much as word of mouth.
Thanks to their exposure to this digital democracy, location-based enterprises face a marketing predicament which will force them to engage or expire.  
Customers are Driving the Conversation About Your Brand
The proliferation of online reviews has created a unique challenge for marketers. Here's what marketers are dealing with today:
1. Every customer has a megaphone. Every one of us — whether we go to a physical store or shop online —  has the opportunity to rate virtually every transaction with every seller. Collectively, those client or customer reviews can boost or bust a single business location, or even an entire brick-and-mortar chain.
2. You can't rely on satisfied customers to share their experiences proactively. According to a Dimensional Research survey of customers, 35 percent of those who had a bad business interaction were likely to share it through an online review, whereas only 23 percent of those with good experiences were likely to post reviews. As a result, online reviews often paint a distorted, unflattering picture of a business that doesn't reflect actual levels of customer satisfaction.
3. There are too many sites to monitor by yourself. There are multiple mainstream review sites — including Google, Yahoo, Facebook, CitySearch, InsiderPages, Angie's List, and so forth — as well as industry-specific sites such as Edmunds, HealthGrades, RateMDs, etc. Constantly monitoring, rapidly responding — it's tough to show customers that you care, given this deluge of opinion and comment.
Fortunately, these problems have a solution.  
Living With the New Normal
In order to get ahead of any negative customer sentiment or boost your positive online presence, you need to actively manage your online reputation.
How do you do that?
Start by asking. Simply (but systematically) ask all customers to write honestly about their experiences with your locations and give them two or three links to the review sites that matter to you.
If you make this a consistent practice, the volume of positive reviews can rise to match the actual satisfaction level of your customers — and your star ratings will shoot even higher.
Take the feedback seriously. Constructive criticism is important information that can help improve operations, whether through making a process more efficient or by coaching a person to be more personable. It's also a signal that someone from your team should engage each complaining customer in a conversation — listening to that person's story without interruption, then empathizing, apologizing, and swiftly resolving the issue.
Use technology to help you. A good, cloud-based Online Reputation Management platform reduces the difficulty and expense of collecting, monitoring and tracking customer reviews on multiple online review sites across hundreds or thousands of geographically dispersed locations.
Among other benefits, the right Online Reputation Management solution can show your CMO and other operating executives customer satisfaction levels across all locations; what's being said about each individual location; and each location's performance as compared to the others — or even against competitors. It should also deliver systematic sentiment analytics to support operational improvements.
Online Reputation Management Works
An Online Reputation Management platform also helps your marketing team to reach out to customers — via email —  to solicit feedback that can help create operational improvements for the business.
For example, one surgical hospital we worked with requested patient reviews of itself and each of its surgeons. Within 10 months, it quadrupled the number of reviews from 49 to 225, and increased the number of positive reviews from 75 percent to 91 percent, resulting in an average star rating of 4.2 for all surgeons and 4.7 for the hospital.
In the process, it identified and resolved multiple issues related to hospital processes and individual doctors, leading to better patient care.
So let's not go overboard in mourning the demise of traditional word of mouth as a way to build reputation and business.
Companies that use online reviews now have far more viable tools for enhancing online reputation, improving customer service, and driving operating results.