Why Rebranding Is the New Business As Usual: An Interview with Rebecca Biestman
Adam Dorfman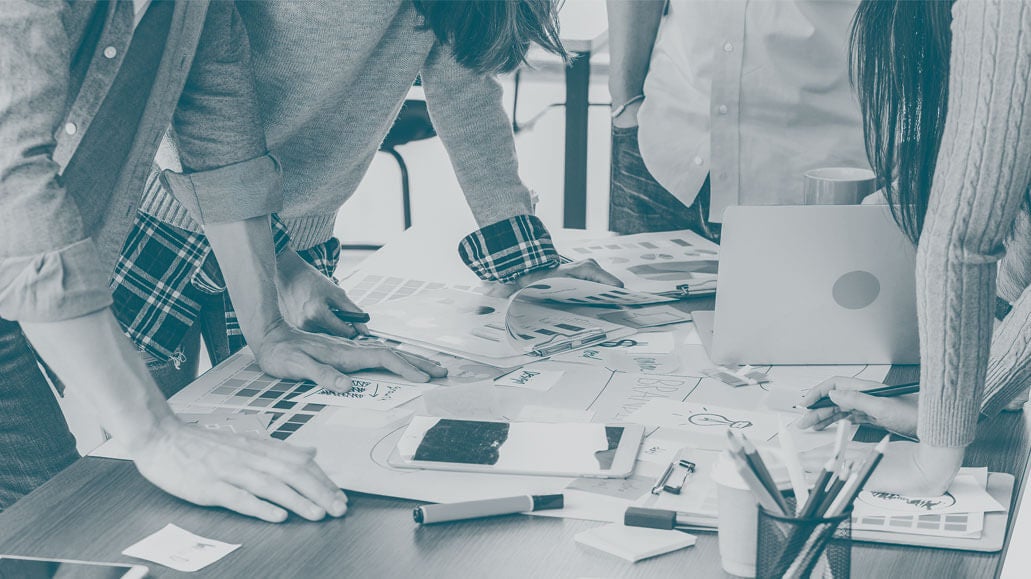 Even before Rebecca Biestman joined Reputation as CMO in 2020, she knew what her first priority was going to be: rebrand the company.
She understood from the start that the company's fundamental message and positioning needed to change to reflect Reputation's dramatic evolution into a comprehensive reputation experience management partner to the world's leading businesses. Drawing from her past experiences with company rebrands, she set about putting the pieces in place to change how we look and talk about ourselves. In an interview published here, Rebecca shares lessons for companies that would dare take on the complex challenge of a rebrand – including mistakes to avoid and critical factors for success.
As Rebecca points out, gone are the days when businesses waited around for an event such as a merger/acquisition to justify a rebrand. Now businesses need to be more agile and organic, and willing to constantly look at the fast-changing market around them and examine themselves, too. 
Rebranding can be an expensive and difficult process. Why should companies rebrand? What factors should they consider when deciding whether to do it?
I have been involved in the full spectrum of a rebrand, ranging from a minor visual update, to a fundamental change to a company's positioning. Updating a business's brand is a strategic decision that businesses need to be open to doing more often than they might realize.
It is a best practice to refresh the look and feel of your brand every few years, whether you are giving your website a facelift, coming out with a new slogan, or examining your logo. Don't wait for a business event such as a merger/acquisition to do that. Marketing teams should always be looking to push their visual identity because their businesses are constantly evolving, and entire industries are moving at a faster clip than ever. 
The truly innovative companies don't wait for an event like a merger or new product to update their brand, they instead use it as a tool to consistently leapfrog the competition. Companies that want to maintain a competitive advantage are constantly updating and optimizing, and refining what their brand means to the market. 
You mentioned that a rebrand involves a spectrum of change. What considerations are most important when determining where to land on that spectrum?
There is a lot of cost/benefit analysis that goes into any rebrand. Changing your name will have more dramatic implications ranging from word of mouth to SEO. All these things stem from the same requirements: if a company has a clear vision, messaging, and value proposition, and your identity is not aligned with that, your brand might be slowing you down rather than accelerating your progress. If a company does not have a clear vision, messaging, and value proposition, it's yet another reason to embark on a rebrand.
What are the biggest mistakes companies make when they approach a rebrand?
First, you don't have alignment and buy-in from  the executives of a company. When a rebrand is planned in a silo, the actual implementation will suffer. You have to make sure you have the right stakeholders in the room from the beginning – the CEO, Finance, Product, Sales, Customer Experience, and, of course, Marketing. If you don't, your rebrand becomes an exercise for Marketing and Marketing only and will have a limited impact internally and externally.
Second: not giving yourself enough time. People underestimate the planning and roll-out effort required for a rebrand. People often make the mistake that all they need to do is plan around a launch day and no further. And yes, "launch day" is a huge milestone that should be celebrated. But you need to plan out what you are going to do beyond launch. 
Third: Not treating your own people as an important audience. Every employee of your company is a steward of your brand. The best companies have their employees bought into their brand…their people are brand ambassadors. Too often, businesses are so focused on the external audience that they completely miss the opportunity to make sure that their own employees understand the why behind the rebrand, and support it internally and externally.
From conception to rollout, what are your top tips for rebranding?
The first success factor is to clearly define the scope of the rebrand. A rebrand or a brand refresh can mean a lot of things. Understand your strategic needs as a business and define the scope of your rebrand along the spectrum of possible actions you can take. 
Two, get the right team involved – internal stakeholders should include the entire leadership team to reflect the needs of the entire company. A rebrand is going to become a full-company effort, anyway, so you need to think and act with the entire organization in mind. From the start, I have always framed the Reputation brand refresh as a company exercise. It was never a marketing exercise. I made it clear that we were going to undergo it as an entire company or not do it at all. We set expectations early on that everyone's teams were going to need to work with marketing to roll this out. The process takes education from the top, which cascades down. 
Third: use the opportunity to review the brand to futureproof your business. This is an exercise in corporate strategy – a chance to look around and ask not only what is going on in your market today but where you want to be 10 years from now. Companies that leverage a brand that way will be more successful than a business that views its rebrand as, "I don't like the shade of blue in our color palette. Let's change it." 
You mentioned the importance of relying on a cross-functional team, which expands the number of decision makers involved. How do you manage the conflict that can arise on a team like that?Sometimes disagreement can uncover deeper issues such as a lack of consensus over the company's vision and direction. When that happens, you need to take a closer look at why that disagreement occurs. In fact, this kind of conflict is an opportunity to dig deeper into your business and understand where you are headed. You may uncover some growth opportunities that you were overlooking. Or you may surface some fundamental discord that needs to be resolved before you end up with a bigger problem down the road. Don't run from disagreement, learn from it. 
Reputation launched a rebrand this month, coming off a year of unprecedented change.  Why was this the right time to reposition the brand? 
Reputation has transformed our business over the past few years. As such, our positioning, message, and visual identity needed to catch up to where we are now and where we will continue to grow going forward.
Years ago, we founded Online Reputation Management, which was narrowly defined by search (SEO) and customer reviews. But, along with the proliferation of digital channels in our everyday life, the scale of Reputation Experience Management has also grown exponentially and gained a huge amount of importance to all businesses. Managing a company's reputation means managing all of their businesses interactions at scale, from solicited feedback across customer surveys to unsolicited feedback across social media. What Reputation does — taking all those interactions and distilling them into something that is actionable to improve the business itself – is a challenge that every modern business faces. The businesses that can make sense of all that interaction to grow will win. It is such a monumental problem we are solving.