Why the Net Promoter Score Is Under Fire
Reputation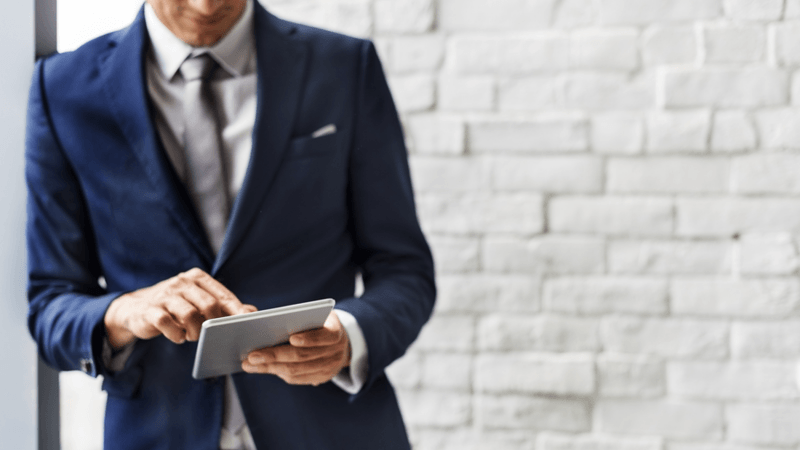 For many businesses, the
Net Promoter Score (NPS)
has become an important metric for measuring success. But recently, the NPS has come under fire. A Wall Street Journal article, "
The Dubious Management Fad Sweeping Corporate America
," quotes several sources who criticize the metric as being easy to manipulate and hard to substantiate. The article has brought to light some harsh criticism of the NPS. Let's take a closer look at what's going on.
What Is the NPS?
The NPS took hold in the 2000s following the publication of a highly influential Harvard Business Review article, "The One Number You Need to Grow." And it's easy to see why the NPS became popular: It's simple to grasp and use. Here's how it works:
A business's customers are asked one question: On a scale of 0 to 10, how likely are you to recommend the company's product or service to a friend?
Respondents are classified into three groups: "Promoters" (those who answer 9 or 10); "Passives" (those who answer 7 or 8); and "Detractors" (those who respond with a score of 0-6).
A business calculates its NPS by subtracting the percentage of customers who are Detractors from the Promoters. (The calculation ignores Passives.) A company's NPS falls in a range of -100 to 100.
Companies use it to do everything, from identifying problems that need improvement to setting executive compensation levels. The NPS has become so popular that according to the Wall Street Journal, in 2018, it was cited more than 150 times in earnings conference calls by 50 S&P 500 companies.
Critics Emerge
But the NPS has many detractors who have become uneasy with its sudden rise to fame and usage. Its critics cite several problems with the NPS. Here are two of them:
Its value is overstated. As the WSJ points out, businesses really cannot substantiate its impact on critical ROI numbers such as sales. The Wall Street Journal cites studies pointing out that the NPS does not correlate with revenue or predict customer behavior better than any other survey-based metric. One of the study authors told The Wall Street Journal, "The science behind NPS is bad." No company that the WSJ talked with could demonstrate that the NPS really correlates with revenue growth.
The metric can be manipulated. An executive who stopped using the NPS told the WSJ, "A big challenge with the methodology is that organizations tend to focus on the metric as the objective instead of gaining the insight to learn and act on to improve the customer experience. When organizations manage to the metric, they find ways to game the system." Companies can game the system in a number of ways, such asking only the happiest employees to complete it. The inventor of the NPS, Fred Reichheld, said: "I had no idea how people would mess with the score to bend it, to make it serve their selfish objectives."
Related: Beyond NPS: Which Customer Experience Metrics Really Matter?
As it turns out, the authors of The Wall Street Journal article are not the only ones taking a hard look at the NPS:
Author and data analytics scholar Kim Larsen says the NPS is inefficient and incomplete. "As a first principle, it's best to stay away from any survey-based metric that is based on adding or subtracting other metrics," he writes. "Also, it's unlikely that a single survey metric can capture everything we care about when it comes to loyalty."
Ron Shevlin, managing director of Fintech Research at Cornerstone Advisors, says in a Forbes article that the score is inherently flawed because it fails to measure behavior. He also points out that the NPS does not explain why anyone would recommend a firm, among other problems.
In a Strategy + Business article, Matt Egol of PwC says that the NPS is obsolete. "Since the introduction of NPS, customers' expectations have soared, and companies' access to information about them has increased dramatically," he writes. "Today, consumers expect next-day delivery of online purchases — with tracking and free returns. They use social media to publicize their favorite companies and brands and excoriate those that deliver bad experiences. And increasingly, customers expect personalized and socially conscious experiences — meaning that CX initiatives are becoming far more critical to a company's long-term success than they have ever been before."
And that's just the tip of the iceberg. In fact, the NPS has always been a limited metric – it's just that the Wall Street Journal is such a high-profile publication that the article drew more attention to some criticisms that have persisted for some time.
A Better Way
We have been discussing the NPS on our own blog for months (most recently in the post "Net Promoter Score: What It Is, How It Works and Why It Isn't Enough"). Here's what we believe:
There are clear benefits to using NPS surveys, such as simplicity and ease of use.
NPS survey data, combined with other survey, social and review input can provide a comprehensive picture that can be used to take immediate, targeted action.
But the NPS survey needs to be used as a tool among many, not the only one. ABut an NPS survey in isolation is insufficient. For one thing, the NPS is not specific enough to help you truly understand customer sentiment and loyalty. That's because it lacks context. In addition, the world moves at a faster pace than the NPS does. As I noted in a recent blog post, unstructured "data in the wild," such as real-time social sentiment and customer reviews, happens too quickly and too often for the NPS to keep pace. Additionally, without a plan for acting on results, the survey can't help you improve your business.
We also think there's a better way: Reputation Score.
Reputation Score gives you a comprehensive, accurate and complete representation of your brand's online reputation, delivered in real time. It also provides actionable insights that can help you improve where needed.
Related: Reimagine CX — Why NPS is not enough
Reputation Score has several key components, including:
Star Ratings: High star ratings on important review sites are essential to your online reputation.
Review Volume: A healthy volume of reviews is something that consumers want to see.
Review Recency: Recent reviews show that your business is active and engaging with consumers.
Review Length: More detailed and longer reviews tend to have a greater impact.
Review Spread: Reviews should be distributed across multiple sites to improve reach.
Listing Accuracy: Accurate and consistent listings on major sites will attract more customers.
Search Impressions: Good rankings in search engines will bring in more potential buyers.
Reputation uses patented algorithms that calculate your score and update it as the components change, giving you longitudinal data and a measure of new processes and improvements. You can compare your score to others in your industry and best-in-class rankings. Most critically, you can use the insights to improve your business. Analysis of score components can identify areas of need and inform action plans to address those issues.
We're not suggesting you abandon the NPS; but be aware of its limitations. Contact us to learn how to assess your reputation in a way that will deliver long-term improvements to your business.
Are you interested in learning more? Download our report: Top Trends for Online Reputation and CX Management report.