Why Meta Tags and Snippets Matter to Your SEO
Reputation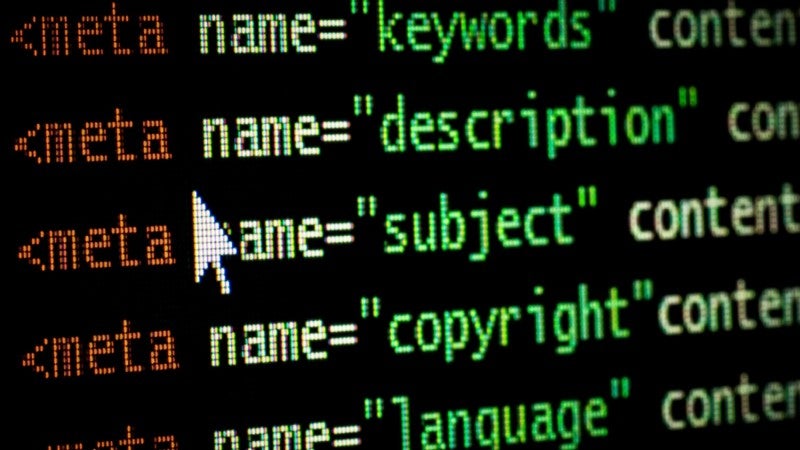 Too many businesses believe it is enough that they have an online presence, but the truth is much different. Chances are  your competitors are also online, so there is pressure to be as visible as possible in local search results.
Your company's online reputation is composed of a variety of factors, some of them technical in nature. (Download our free guide to Getting Started with Online Reputation Management). One of the simplest ways that you can give yourself an edge is by paying particular attention to your website's meta tags and snippets.
What Are Meta Tags?
Meta tags are short pieces of text, or snippets, that describe the content on a page. These will not appear on the web page itself, but will instead be in the code. "Tags" is a common term used with blogs to denote keywords and key phrases describing page's content.
On a blog post, you might see the "tags" listed, but meta tags are meant to exist in the HTML code of the page. "Meta" is short for "metadata," meaning you are providing data about the information on your page.
How Meta Tags Help SEO
There are different types of meta tags, and some are more useful than others for SEO. If you want to view the meta tags on your web page, simply right-click anywhere on the page and select "View Page Source." The meta tags will be located at the top of the page. Some of the main meta tags you'll find include:
Meta keywords: This is a series of keywords considered relevant to the page. Since Google decided site owners were abusing this tool, it is no longer used for ranking and not something you should place focus on.
Meta content type: According to Moz, this is a technical but necessary meta tag. Your web designer should set it and declare the character set for your page. Failure to include this could result in your content not rendering correctly in a browser.
Meta title: This is an essential meta tag that acts as the title of your page on the searcher's browser.
Meta description: This is another important meta tag that provides a description of your page and will often show up in search results.
The Importance of Meta Descriptions for SEO
Your site's meta description is a snippet of text that explains to search engines and the people using them what you have included on that page. While Google won't always pull the meta description for search results (sometimes it grabs a block of text from the page itself), it often does use this ready-made ad.
There are other reasons to spend additional time on your meta descriptions. When you use your targeted keyword phrase in that description, such as "Boston hardwood flooring," that phrase may appear in bold in the search results, which can increase your click-through rate. Social media sites such as Facebook will also pull this description when a user shares a page.
Google used to allot just 160 characters for meta descriptions but expanded this to 275 characters in 2017. This expansion provides users with even more space to create the most impactful ad possible. A few tips for creating winning meta descriptions that will boost your local search results include:
Use targeted and researched keywords in your meta descriptions.
Avoid using the same meta descriptions across your entire site. Instead, make each one relevant to the content on a particular page.
Communicate the benefits of reading your content and a sense of urgency.
Make sure that your meta descriptions aren't too short or too long by checking their length.
Managing your company website's meta tags and snippets might seem like one more technical challenge, but these tools that can help increase your visibility and enhance your online reputation over time. If you need help, Reputation.com has a variety of resources that can streamline this process.
Download our free guide to Getting Started with Online Reputation Management to get started.