Why Every Review Matters
Reputation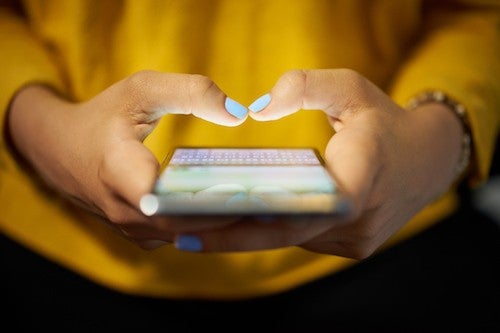 Online reviews are powerful: 87 percent of Americans say they trust online reviews to help them choose which local businesses or services will receive their hard-earned dollars.
But just how powerful is each individual review? Very.
Recently, Google changed the way it calculates ratings. It's an important change.
Google then: The search engine giant used to use the "Bayesian average," which looks at the larger data set for all businesses, then calculates the likely average for your business. If you only have a few reviews, your average will be lower. So even if you have three 5-star reviews, your rating would show as 4.8 or 4.9.
Google now: Simplifying the process, Google applies the arithmetic average we all learned in school: Add the number of stars together and divide by the number of reviews. So, if you have two 5-star reviews, your rating will be the average: 5 stars.
Here's the catch: The change may seem like great news for businesses that have only one or two reviews, and both of them are positive. But what if one of your first reviewers has a bad experience and gives you a 1- or 2-star rating? You end up with an overall rating of 2 stars — or less.
Yikes!
According to PeopleClaim, 75 percent of reviews posted to reviews sites are positive — but 95 percent of people who have a bad time with your brand are more likely to share their experience with others.
Be Proactive, Not Reactive
Online Reputation Management (ORM) strategies can help you be proactive about monitoring and managing reviews in real time, to mitigate the risk and effects of negative reviews should they come in. They also help you establish trust, and build brand awareness and customer advocacy.
All of these things factor into online reputation — and your ability to earn and maintain higher ratings.
Here are some essential strategies for making sure your brand and locations are represented fairly online:
Monitor and respond to all reviews: An ORM platform like Reputation.com provides a single dashboard for monitoring and managing reviews across the social web, providing a comprehensive view of customer sentiment about your brand and locations. Alerts notify you if a negative review comes in, so you can take immediate action toward resolving the issue. Using templates can simplify the process for your locations, ensuring they'll respond quickly and appropriately to all reviews.
Actively engage on social: Monitoring and participating in discussions about your brand on social media channels delivers tremendous insight about customer sentiment and enables you to influence the conversation. A solid ORM program will help you monitor social posts and comments across channels, share positive reviews on major sites and deploy targeted ads to build awareness.
Gain insight with analytics: Nearly 80 percent of all unstructured data is never analyzed — this includes the data that exists in review text and social comments. ORM platforms that provide advanced analytics tools and reporting can shed light on this hidden data, arming your locations with the information they need to make necessary service and operational improvements.
Hear the Voice of the Customer — and Let It Speak for You
It's critical to not underestimate the power of each and every review. You must go into each interaction mindful of the potential power and influence the customer has over your business's future success.
With a solid Online Reputation Management program in place, you can employ the voice of the customer not only to advocate for your business online, but to create a virtuous cycle in which candid feedback helps refine and improve the customer experience.
Data Scientists at Reputation.com have learned that locations running our platform see a 650-percent increase, on average, in positive reviews over three months, and a 5-fold improvement in search rankings. Read our whitepaper to learn more.