What to Do Before and After You Receive a Patient Review
Reputation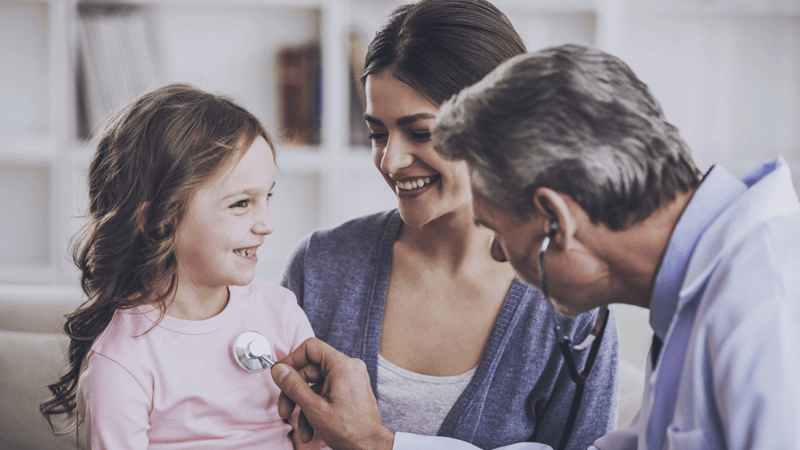 Responding to patient reviews is essential. As
we've discussed on our blog
, nearly 80% of consumers rely on patient reviews to select their healthcare providers. A best practice is to respond to 100% of negative reviews and at least 20% of positive reviews. In addition, what you do before and after you respond to reviews is also important. Remember to do these two things always:
1. Set Yourself Up for Success with a Governance Process
Although responding to reviews is important, how you respond is also important. It's essential that your team on the front lines of managing patient reviews understands the ground rules, which means you need to create them.
For medical centers, the ground rules might be handled as part of your company's patient grievance process, which spells out how an institution manages patient complaints. As part of the process, you need to develop an online review protocol that empowers your team to know how to respond to reviews, positive and negative, taking into account nuances such as the tone and content of the review.
For example, although you want to respond to negative reviews, it's important to do so in a manner that is HIPPA-compliant. For example, if a review from a patient includes protected health information (PHI) you don't need to delete it. However, don't repeat or disclose PHI in your response, and never acknowledge the reviewer is a past or present patient. The best course of action might be to simply thank the patient and publicly state that you're taking the conversation offline. (And doing so publicly is important so that other patients can see that you're being responsive even if you don't answer the details of the question online.)
Your protocol should also address the positives – such as how to thank a patient and the acceptable time frame for being responsive. Work with your organization's patient experience, social media, and legal teams to develop agreed-upon language for handling positive and negative reviews. Make sure you develop a few variations so you don't sound robotic or repeat the same response to each review.
A good online review process should give your team the confidence to respond to patient reviews quickly and effectively. There should be clear guidelines on when to loop in patient experience and operations and when a review should be handled as a patient grievance. With a useful protocol, the reputation management team won't need to ask for assistance whenever they need to respond to a review. They'll be more effective in managing your reputation because they'll be armed with the right tools to ensure they are responsive and also appropriate in their replies.
2. Amplify Your Reviews
One of the challenges that healthcare providers face is that patients can review you anywhere – on Facebook, Google, your own website, and so on. That means you need to be present everywhere – and you also need to amplify the value of all those reviews. Just knowing how to add reviews from Facebook and Google My Business to your website can be a laborious process. But you should do it. Here's why:
Your site becomes more useful to patients. Patients who visit your site to learn more about your physicians and the overall quality of your care will have more robust information to evaluate you. And those third-party reviews (i.e., reviews on independent sites such as Facebook) that you add to your website lend more credibility by enriching your site with reviews from outside sources. Making your site a useful repository of up-to-date reviews increases patient confidence.
Consolidating all your reviews on your website makes you more findable. According to the 2018 Moz Local Search Ranking Factors report, customer ratings and reviews are becoming more important as a ranking signal for businesses. Ratings and reviews have increased in importance by 17% year over year and by 43% over the past three years.
Having your reviews in one source makes it easier for you to learn from your customers. Your goal should be to create a virtuous feedback loop in which you learn from reviews, improve your operations accordingly, and realize an increase in your ratings/reviews and an improvement in your findability. (I discuss this virtuous cycle a bit more here.) You can make this process far more efficient by consolidating all that patient feedback in one place for analysis and action.
Reputation.com can help you manage reviews as part of a holistic reputation management process. Our automated tools make the process of managing and amplifying reviews more efficient and easy, and we have a special understanding of the complexities of healthcare providers and health systems. Download our Healthcare reputation report to learn more.