How Voice Search is Impacting Your SEO
Reputation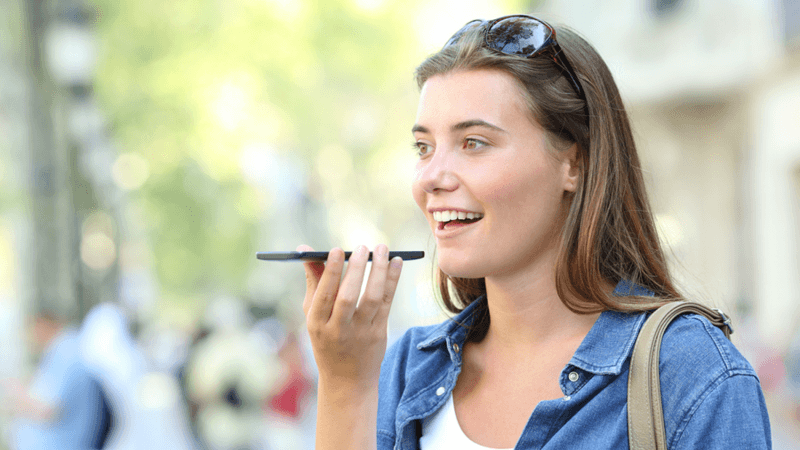 Emerging technologies change how consumers use the internet, and voice search is the perfect example.
Introduced by Google in 2011, voice search has grown into a primary way to find information on the web.
According to Nielsen, one in four American homes equipped with Wi-Fi also had a smart speaker in 2018. Econsultancy predicts that roughly 30% of web browsing sessions will be accomplished without a screen in 2020.
Although it seems like a new concept, people have been using their voices to communicate with electronic devices for years. Technologies such as voice-dialing and text-to-speech are a few examples.
Programs such as Siri, Google Assistant, Amazon Alexa and Microsoft Cortana all use voice search capabilities. Although devices such as the Echo Dot, Google Home and Apple HomePod can be optimized for voice search, the way these searches happen are different, and brands should optimize for them as well.
How Voice Search is Affecting SEO
Voice searches are different than standard web searches. When a person types their query into Google, they might type something like "best plumber Denver." But a voice searcher won't say this. Instead, they'll say something along the lines of, "Alexa, help me find a good plumber near me that works after 6:00 p.m." If your content isn't optimized for this type of search query, your business has no chance of being the answer delivered.
Optimizing for Voice Search in 2020
Often, consumers who use voice search are trying to solve a problem and are ready to take action. This means they have intention. You may already be practicing some of the following voice search optimization tips, while others are less obvious.
Ensure your website loads quickly:  Many voice searches happen on mobile devices. So, just like with traditional SEO, ensure that your site is responsive and that you have fast page load speed.
Write the way you speak: Optimize some of your content for those long-tail local voice searches that sound more natural in speech. Also, avoid complex language, as most voice search results are written at a ninth-grade reading level.
Include featured content blocks: Shorter answers perform better in Google (with the average being about 29 words in length). Optimize your content so that it might be selected as a "featured snippet," which is a quick summary that appears above the regular search results on Google.
Focus on local searches: As 22% of voice searches are looking for location-based results, it makes sense to focus some of your efforts on Google local SEO. Include your location in some of your content as well as phrases such as "near me."
Download our "Top Trends for Online Reputation and CX Management" report
Go Beyond Voice to Reach Your Customers
Voice search was one of the biggest search-related topics of 2018 and 2019. While it should be a focus of any business that is concerned with Google local SEO, some of the statistics about voice search are slightly inaccurate. For example, one popular Comscore statistic asserting that half of all searches would be voice searches by 2020 was based on only users in China.
Instead, businesses should optimize their websites and other properties for voice search and continue to pay close attention to other factors that impact the customer experience and their online reputation. These include business listings, social media marketing and surveys that collect meaningful feedback from customers.
Reputation.com provides businesses with market-leading solutions for managing and optimizing every customer touchpoint. Download our free guide to Getting Started with Online Reputation Management.