Valuable Online Reputation Management Lessons from an Innovative Hospital
Reputation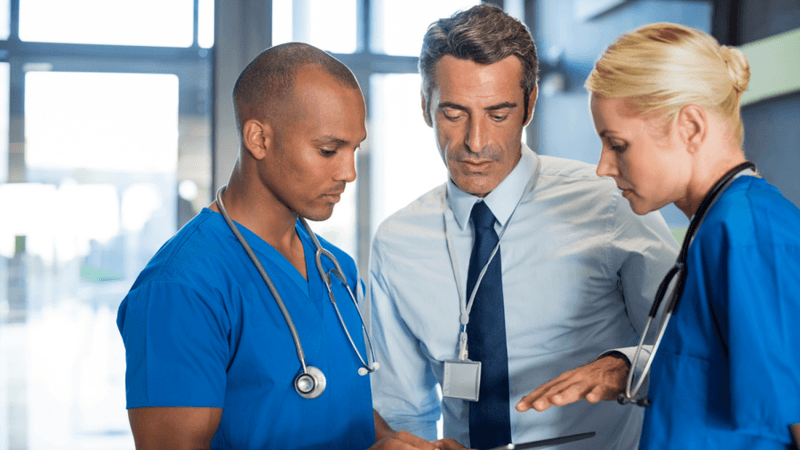 Located in the Alamogordo, New Mexico area, Gerald Champion Regional Medical Center is an acute care, nonprofit hospital that serves 30,000 people.
The facility has 99 acute care patient beds, as well as 38 psychiatric beds and 12 inpatient rehab beds. More than 70 physicians are affiliated with the medical center. Until 2016, Gerald Champion Regional Medical Center had no coordinated method to ensure online business listings were accurate, to collect patient feedback or to respond to patient reviews promptly.
Since August is National Wellness Month, it's a great time for healthcare providers to take stock of their online reputation management strategy and learn how they can handle these tasks with greater efficiency, while getting results that exceed expectations.
Goals of Gerald Champion Regional Medical Center
Autumn Garrison, Marketing Coordinator at Gerald Champion, stated that the organization's primary goal was to be people's first choice as a hospital. To do this, she knew the company would have to do three things:
Ensure business listings for both the hospital and associated physicians were all accurate
Increase review volume from patients
Respond to reviews in real-time to turn around negative patient experiences
Complicating matters was the fact that the 70 physicians associated with the hospital would sometimes change locations or other business specifics, and the only way they had of tracking these changes (and keep business listings current) was via postcard, which was inefficient and ineffective. Furthermore, the facility had no way of quickly responding to patient and family reviews to learn from feedback and address concerns.
What Reputation.com Brought to the Table
Reputation.com offered a centralized suite of services that addressed all of these concerns. From a central dashboard, business listings for the hospital and associated physicians could be managed quickly and efficiently, so that information people retrieved from Google business listings was correct, consistent and up to date.
Furthermore, Reputation.com offered review alerts, so that personnel could respond to patient reviews as quickly as possible, often turning around negative reviews and strengthening patient loyalty. Reputation.com also made it easier to solicit patient reviews, resulting in a significant increase in review volume. Simple statistics tells you that the larger the population sampled, the more accurate the data.
Online Reputation Management Results
The results were impressive. Location listings accuracy jumped to 100%, making things easier on potential customers and improving Gerald Champion Regional Medical Center's search engine optimization. Therefore, when a prospective patient searched on "orthopedic surgeon," for example, they were far more likely to find a Gerald Champion physician at the top of the list.
The volume of patient reviews increased by a factor of 14. Simultaneously, the positive review rate increased from 53% to 86%. This caused Gerald Champion's average star rating to increase from 3.1 stars to 4.8 stars out of five.
Takeaways for Other Healthcare Businesses
Online reputation management is far more than just star ratings. It is affected by the accuracy of business listings, by solicitation of feedback and by how companies respond to reviews. When businesses have a system for managing these aspects of online reputation management, the results can be excellent, as the Gerald Champion Regional Medical Center case study demonstrates.
Reputation.com offers a unified suite of tools designed for online reputation management, making it convenient for businesses to manage every aspect of their online reputation from a central dashboard, with powerful tools. If you're in the healthcare industry and would like to know more about online reputation management, we invite you to download our Healthcare Reputation Report.