User-Generated Content: The Marketing Wild Child with the Big Voice
Reputation
User-generated content (UGC) is "content" (think tweets, blog posts, Facebook posts and reviews) created about products by everyday people who use those products. The "before and after" photos people post on social media and the
reviews
they post on Google are just two examples of UGC.
Coca-Cola created a highly successful UGC campaign several years ago when it put first names on product containers and invited people to share their stories in words or pictures. The company increased market share by 4% through this campaign. Similarly, the Starbucks White Cup Contest, which asked consumers to mark up white Starbucks cups and post pictures of the results, quickly received thousands of online submissions.
Why UGC Is Important
User-generated content matters because people don't trust advertising, but they do trust authentic user experiences. A recent Reputation.com report on CX trends noted that 83% of consumers under age 35 don't trust advertising, celebrity endorsements or any of the traditional communication strategies.
However, seeing someone who resembles them using a product makes a big impression. User-generated content generates 6.9 times the engagement of brand-generated content, according to the same report.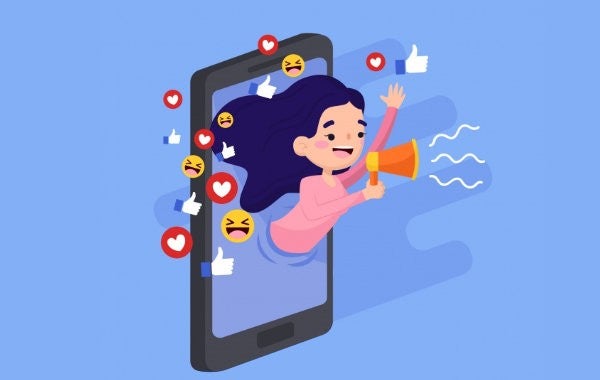 Another factor that makes UGC so valuable is its ability to spread quickly among consumers, across multiple online channels. This type of content can work well for small businesses and huge corporations, and it provides the "social proof" that consumers want before they commit to making a purchase.
(Speaking of social proof, download our free Online Reviews and Ratings 101 Guide to learn what to do with user-generated reviews and ratings to make them even more valuable to your brand.)
Influencer marketing has lost some of its luster in recent years as consumers recognize the ties between influencers and big brands, but UGC is different. People are used to sharing content, and most people are excited to share meaningful brand experiences.
How to Use User-Generated Content Wisely
Before launching a UGC campaign, articulate your goals for the campaign. Select the online channels from which you want to collect UGC and prioritize the channels for sharing UGC. Always ask permission from UGC generators before sharing it. Some of the more recent UGC tools have built-in rights management to take care of the "permission" aspect, but it's essential to make sure you have permission before sharing user content.
You may be able to repurpose UGC that you already have, but you can also communicate your intent with your target audience. Be specific about what you want. For example, you could say, "Send us videos that show you using our new product," or "Tell us the story of the first time you bought our product."
How to Make UGC Work Harder for Your Brand
User-generated content is marketing content, so you should test it as you would other marketing content. Do UGC videos get better engagement than stories or photos? On what channels does your UGC get the most traction?
Compare the costs of your UGC campaigns to those of traditional advertising campaigns, and compare the results, too. This will help you to understand the return on your UGC investment, to determine if it pays off as expected. Careful, curated use of UGC can be a novel way to boost your online reputation management (ORM) by drawing attention to your brand and providing consumers with compelling "social proof" of your products' value. Download "How to Improve Your Reputation with Effective Social Media Management" to learn more.