University Day Is Back at Transform'20. Here's What's in Store.
Reputation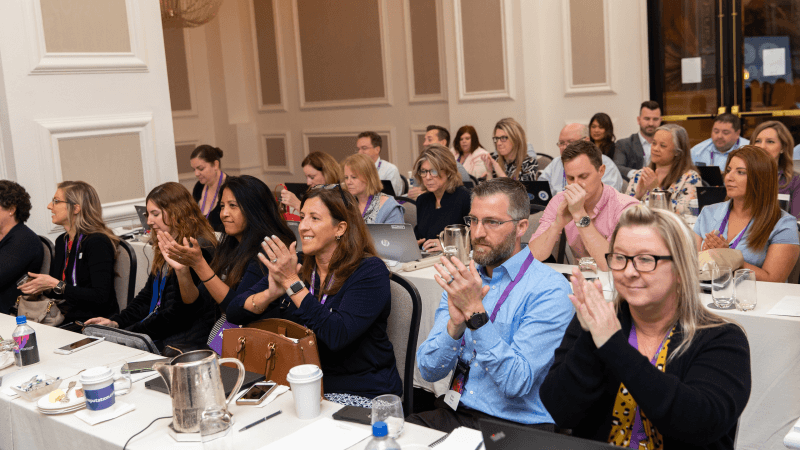 You're all set up on the Reputation.com platform — but there's a nagging feeling that you're not using all of the available features and capabilities. We get it! It's a comprehensive ORM and CX management solution, and there's a lot to it.
That's why we've created University Day, an entire day at our Transform'20 conference in Nashville, May 20-21. Exclusive for Reputation.com customers, we've packed this day with hands-on training sessions designed to level up your knowledge about the platform and enable you to use its full potential.
Whether you're a beginner or advanced user of the platform, you'll benefit from this additional training. The curriculum is phenomenal, and our expert instructors will help you to turn your company's vision into actionable tactics to increase online engagement, conversion and loyalty.
Here's what's in store for attendees:
PowerUp Your Skills
Our PowerUp courses include hands-on instruction and best practices for using our Business Listings, Reviews, Social Media and Surveys solutions, as well as a deep-dive on Reputation Score.
Optimize Search: Learn how to claim, manage and update a business listing and leverage online data to increase local search performance. You'll also learn tips for optimizing organic and paid search.
Win Customers: Delve into review requesting and response management, and learn how to use messaging to improve engagement and response time. We'll give you tools and best practices for social engagement and explore how you can best use Google My Business listings to increase engagement.
Improve Customer Experience: We'll show you how to collect meaningful feedback to get deeper insights into your customer journey. This includes how to design high-performance surveys, as well as how to capture and analyze "data in the wild" to gain customer insight. We'll also provide hands-on training for Actions, our ticketing solution.
Bringing It Together – Reputation Score: There's been lots of talk lately about Reputation Score — but do you really know what goes into calculating it and how you can use it to improve CX and your reputation? We'll explore the meaning and relevance of Reputation Score thermometers, and how you can use the Score to benchmark performance at the location and brand levels. (You can also download the Complete Guide to Reputation Score and Online Reputation Management to learn more about how we calculate Reputation Score.)
Shine with StarPower
Our StarPower course is designed to help you build upon your PowerUp certification and dive deeper into CX and ORM trends. We'll discuss the latest industry trends in small groups and share best practices. You'll leave with actionable insights you can put to work immediately in your organization.
Additional Perks for Attending University Day
By attending any of our University Day sessions, you'll become a member of the Reputation.com's User Group Community. You'll receive a printed workbook filled with presentation visuals and step-by-step instructions, and a user login to the Reputation.com platform training account with all the solutions enabled. At the end of the day, you'll receive a certificate of completion and a link for posting on your LinkedIn profile.
Space for University Day is limited, so it's a good idea to register early. You can do that here.
While you're there, get your pass for Transform'20. Here's a short video showcasing last year's attendees and what they thought of the show — and of University Day.
You don't want to miss Transform'20. Register today and get ready to deepen your understanding of why Reputation Matters.