Traffic Insights from Reputation.com: Be Within an Arm's Reach of Your Customer's Desire
Reputation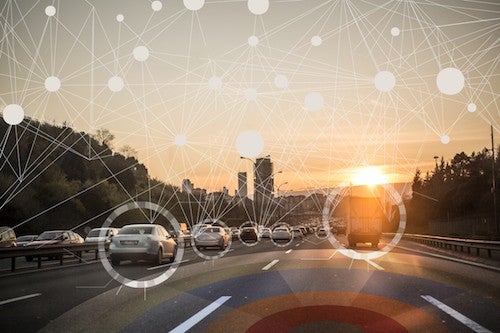 Robert Woodruff, Coca Cola's former president, summarized the beverage maker's approach to its winning strategy: "Within an arm's reach of desire."
The goal was to ensure a Coca-Cola beverage was always within arm's reach, wherever a customer may be, anytime they wanted it.
It's been nearly a century since Woodruff coined this phrase, and the essence of this marketing strategy is still just as relevant today.
Winning businesses position themselves where their customers are going to be, when they are going to be there. Most importantly, they know how to reach them.
Today, customers search the internet for accurate business listings to connect them to the products and services they need. Still, too many businesses continue to guess at how customers find them.
Business Listings — More Than an Online Billboard
Accurate business listings across the internet are vital to guaranteeing your customers find you when they need you. In fact, 73 percent of people lose trust in a business when their listings are inaccurate.  
Traditionally, business listings have always been looked upon as a one-direction source of information. A way for customers to find or contact you. But they can also be a powerful tool for learning where, when and how your customers are looking for you.
Reputation.com Delivers Traffic Insights
Reputation.com recently launched a robust, new analytics capability — one that enables businesses to truly understand where, when and how customers find business listings — and what businesses can do once their listings are found.
Traffic Insights opens up a number of new ways to make informed decisions about characteristics that drive more customers to your business:
Business Hours: Increase your revenue by identifying the peak times customers search for your business and build your hours of operation around them.
Operations: Gain insights into what customers do after seeing your listing, and make operational improvements, such as installing a chat feature on your website or an IVR system, by identifying whether customers are more likely to call, visit your web page or ask for driving directions.
Marketing Spend: Identify the top regions from which your customers are traveling to your locations, so you know where to spend your marketing dollars.
They're Looking for You
In today's digitally-driven world, customers make snap decisions on which companies they do business with. Reputation.com is enabling businesses to capitalize on these moments.
With Traffic Insights, businesses gain access to information that gets them one step closer to meeting customers where they are — and from there, with an integrated ORM platform, making revenue-driving operational improvements.
Traffic Insights ensures your products and services gain the best possible exposure — so they're always within an "arm's reach of desire."