Top 9 ORM Statistics for 2020
Adam Dorfman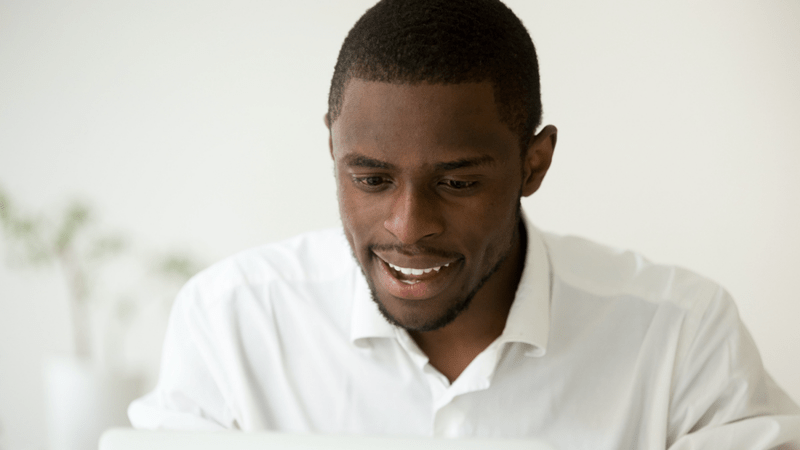 ORM statistics tell a compelling story, one that highlights the fact that your online reputation matters and that ORM is absolutely essential to business success in 2020. Here are nine key ORM statistics, along with some suggestions for how you can use the information they reveal to improve your business reputation.
1) More than 25% of a company's market value is directly attributable to reputation.
That percentage was reported by the World Economic Forum as far back as 2012. Commenting on that statistic, Deloitte notes:
"In a highly connected world where customers, operations, supply chains and internal and external stakeholders are scattered across the planet – and where reputations can be globally attacked with just a few keystrokes – that number is likely even higher today…A company's reputation should be managed like a priceless asset and protected as if it's a matter of life and death because, from a business and career perspective, that's exactly what it is."
The takeaway: Your reputation is an incredibly valuable asset. Therefore, you must monitor and tend to it the way you would any other valuable company asset like its equipment, human capital and intellectual property.
2) People tell 15 others about poor service, but only tell 11 people about good service.
According to the American Express Customer Service Barometer study, reports of poor customer service are shared more readily than reports of good customer service. People share bad brand experiences to get sympathy and to feel a sense of righting a wrong by potentially keeping others away from that brand.
The takeaway: Pay attention to providing a positive customer experience at every touchpoint. In instances where you fail to do that (or where the customer perceives a failure), own your mistakes and do your best to fix them right away.
3) 54% of consumers think that companies need to fundamentally transform how they engage.
Salesforce research reveals that consumers expect brands to understand what they want before they ask for it, provide great omnichannel customer experience and demonstrate ethical, transparent business practices.
The takeaway: Consider using new technologies like Reputation.com's integrated ORM platform to transform customer experience from hit-or-miss to exceptional.
Download our ebook "Getting Started with Online Reputation Management" to learn more.
4) A difference of one "star" in an online rating generates a 5-9% difference in revenue.
A Harvard Business Review paper revealed that online star ratings have a definite impact on revenue. That's backed up by a survey from Findlaw and Super Lawyers that found that 87% of Americans say they trust online reviews to help them decide where to spend their money.
The takeaway: Focus on building your online reviews. The best way to boost your star ratings is to increase your review volume. The best way to increase review volume is to regularly ask customers for online reviews.
5) 80% of people use search engines for information on local businesses.
Four out of five people use search engines to find local information, like business hours and addresses, and research shows that businesses with complete listings are twice as likely to be considered reputable by customers, according to Google.
The takeaway: Your Google My Business page and presence in other local online listings influence how prominently your business shows up in local search results, so don't neglect these critical resources.
6) 45%  of consumers will post about a positive interaction if a brand responds well to their complaints on social media.
That's according to a Sprout Social report, which also notes that 37% will share their story with their friends online.
The takeaway: Engaging with your audience on social media and managing your social media presence is essential to maintaining a good online reputation. That means that your ORM platform should have a robust social media management component to be effective.
7) 80% of "near me" searches are done on mobile.
Additionally, half of "near me" searches result in store visits within one day and 18%  of them lead to a same-day purchase.
The takeaway: If you want to increase your revenue through search, pay close attention to your local business listings and keep them updated and optimized for local search.
8) A good mobile experience leads 61% to have a higher opinion of a business.
WebFX reports that, in 2020, not only do 61% have a higher opinion of a mobile-friendly business, but 67% of mobile users report that they are more likely to buy a site's product or service when the site is mobile-friendly.
The takeaway: Nobody wants to have to pinch, zoom and otherwise fiddle with cumbersome pages on mobile. Make your business's mobile presence attractive and convenient and you'll boost customer appreciation and revenue.
9) 50 reviews increase expected click-through rates by 266%.
According to the "Turn Your Customers into Brand Champions" whitepaper, the first 10 reviews boost ranking from the search engine netherworld to page one, and 50 reviews have a major impact on your CTRs.
The takeaway: Ask for reviews and display them prominently. Though positive reviews are obviously preferred, remember that the volume of reviews also plays an important role. Boost engagement with your brand by prompting reviews at every opportunity.
Simply reading through ORM statistics helps you appreciate that attention to your company's reputation is an ongoing, comprehensive effort. The payoff for that effort, however, can be immense.  Download the Complete Guide to Reputation Score and Online Reputation Management to learn more today.