Top 5 Google My Business Listing Tips for 2020
Reputation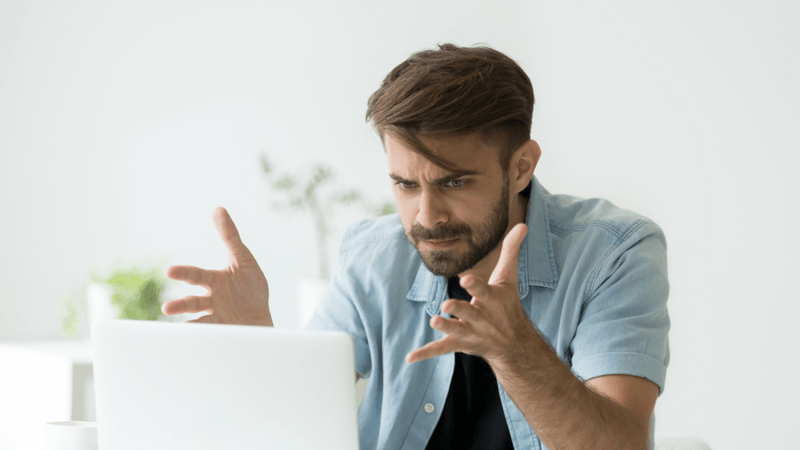 Part of your digital marketing strategy should include making the most of every feature that Google has to offer. Considering Google is the most-used search engine in the world, it makes sense that your business will do everything possible to boost its visibility in Google's Universe.
You can start with your business listing on your company's Google My Business (GMB) page. While claiming your listing is an excellent first step, you should be doing much more with this feature as part of your customer experience management initiatives.
(Learn how to stay visible in Google's universe.)
Why You Should Care About Google My Business
For many consumers, your company's Google My Business page is a gateway to your business. Some of the benefits of this search engine feature include:
Boosting your visibility in local search
Providing a better customer experience for consumers
Delivering more traffic to your website and physical location
When a consumer performs a local search, such as "car dealer near me," Google responds with a 3-pack of the top business results. According to SearchEngineLand, 93% of the time, the 3-pack is in the top spot on Google for a local search. Google reports that half of local searches on mobile devices result in a store visit within a day.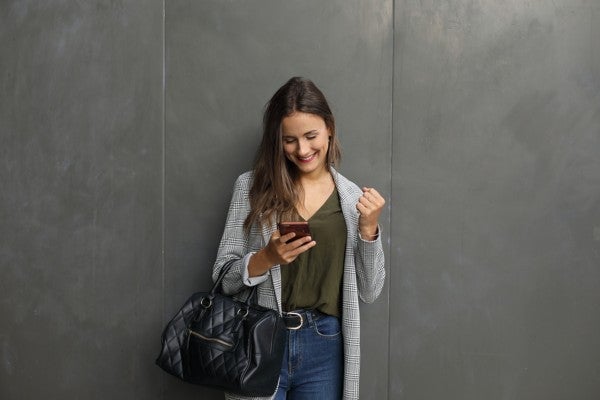 Top Ways to Boost Your GMB Listing in 2020
Every business should optimize its GMB listing with things like a description and an accurate Name, Address, and Phone number (NAP). But, you can do so much more to increase your odds of showing up in that 3-pack. Here are four ways that you can add jet fuel to your GMB listing in the coming year.
1. Create Searchable Shortnames
One of the features that GMB launched in 2019 was the ability to use Short Names. This is a simple URL (@EastSideCoffee) that will allow users to go directly to your GMB page. You can put this on promotional materials to get faster traffic going to your business listings and use these short URLs to request customer reviews.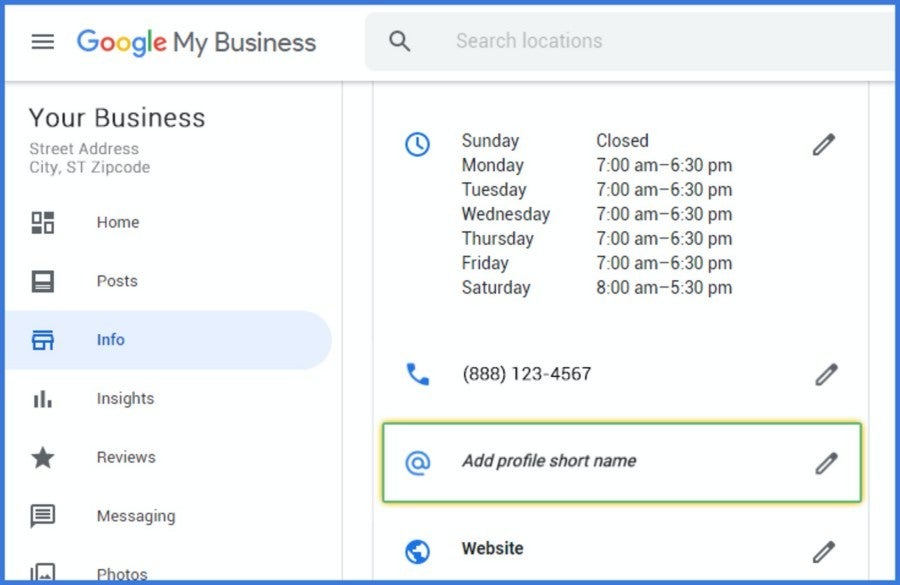 One of the challenges with short names is that they are competitive, so you should claim your choice immediately. In other words, East Side Coffee in Boston will compete with a similarly named business in Chicago or Los Angeles for the same short name. You get up to 32 characters so, in theory, you could add your location to help with local search – @EastSideCoffeeLA or @EastSideCoffeeChicago.
2. Embed the Google Map on Your Website
Another thing your business should consider doing is embedding your Google map on your company's website. Instead of a generic map or a screenshot of a Google map, create a direct embed of Google's map of your location. This links your Google My Business listing to your company's website.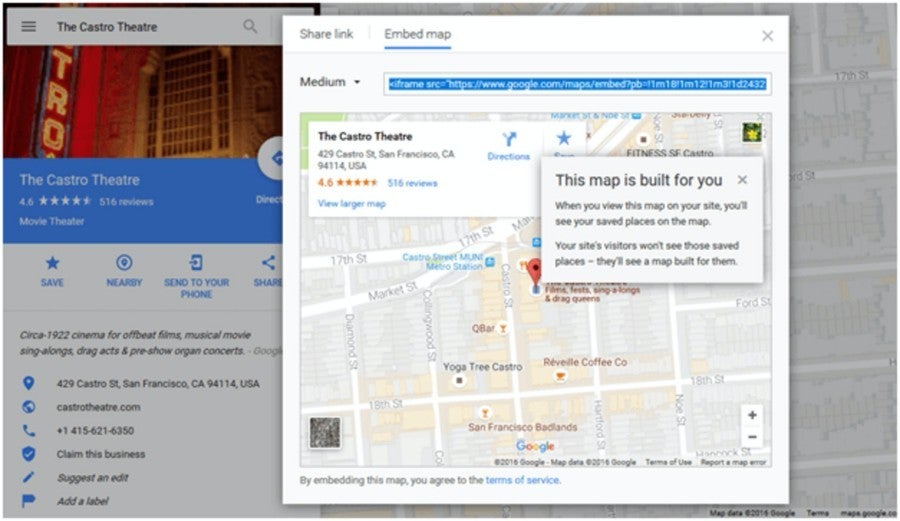 Doing this is simple enough. Pull up your Google Maps list and right-click on the link that says "share map." You'll get the code you can use to embed that map on the contact page of your website.
3. Create Welcome Offers
Customers can "Follow" a business on Google, but there wasn't much incentive to do so in the past. Now, you can reward those visitors that hit the "Follow" button on your business listing with an exclusive Welcome Offer.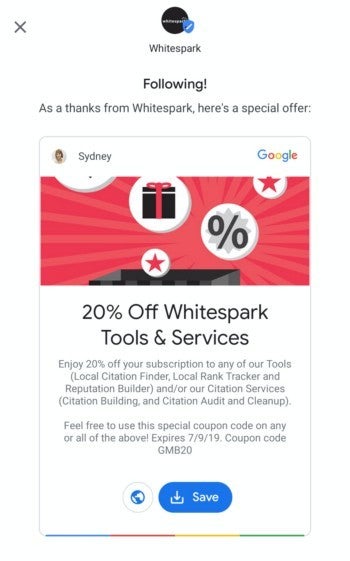 Welcome Offers were launched by Google in the past year. Once a person "follows" your business, your profile can show them an offer from your saved folder. You can also send out additional offers to this group and track conversions.
4. Pass the "Google Guaranteed" Background Check
Google has tested its "Google Guarantee Program" for certain industries (locksmiths, roofers, plumbers, handymen, HVAC, lawyers) in certain markets. If you qualify, you'll get a green checkmark next to your name, and Google will guarantee your work.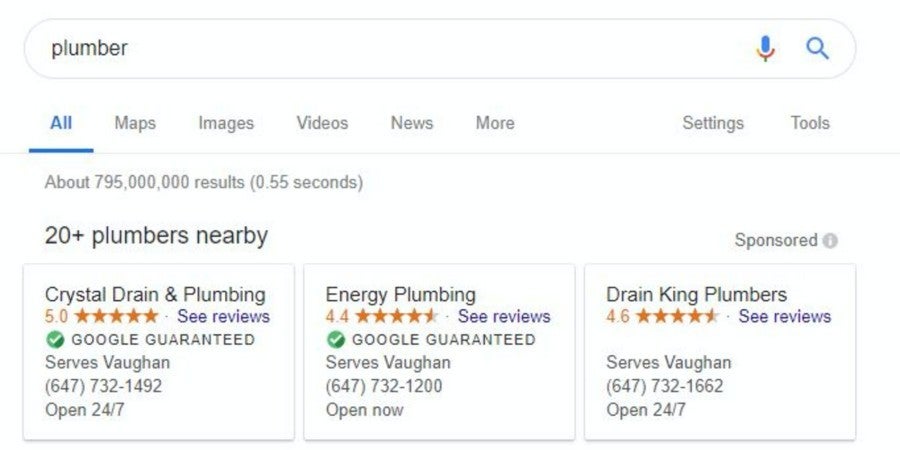 When your business passes Google's screening process, which includes a background check, you'll become eligible to participate in the Local Services program. This is Google's way of connecting searchers with high-quality local service providers.
Making the most of your business's GMB page is just a small part of a comprehensive online reputation and customer experience management program. Download the Top Trends for Online Reputation and CX Management Report to learn more today.