Top 10 Ways to Get More Customer Feedback in 2019
Reputation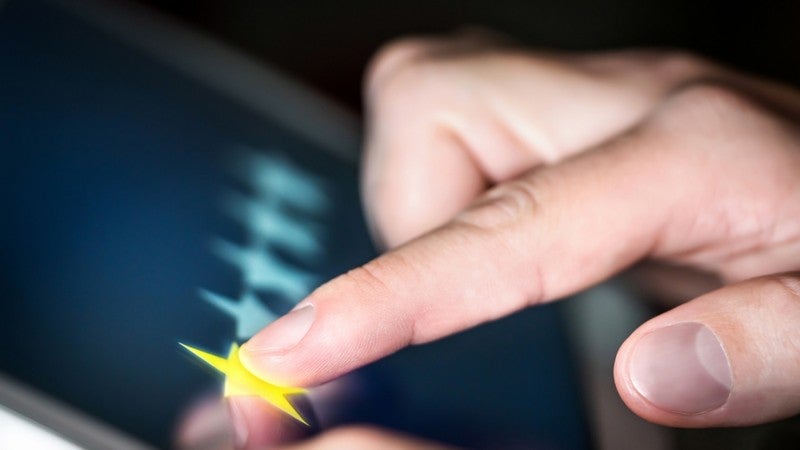 Ask any product manager how vital customer feedback is to developing something that sells. Customer feedback helps you modify your products and services to fit what your customers want and what they will buy. When used strategically, it also helps improve customers' satisfaction with your products and services, increase loyalty and encourage repeat business.
How can your company capture more customer feedback in ways that fit the end user? We've found the trick is to capture the customer's attention in the venue they're most likely to respond to, solicit feedback and then use that feedback to improve your business.
360-Degree Customer Feedback
Customer feedback should be solicited at every point of contact with your clients. Each effort should incorporate a different communications technique.
Say your organization is a hospital and you're looking to improve a specific service line. In addition to clinical quality metrics, are you seeking feedback from appointment setting to discharge and billing?
Or, you might be in the hospitality industry. Do you know what your customers are experiencing even prior to coming on-site? What made them choose your brand over all the others in the market? What would keep them coming back?
Customer feedback encompasses the overall experience of using your products or services. This data can be captured via prompted feedback, such as surveys, and also unprompted feedback online. All of these tools can give your business a 360-degree view of the customer experience that, when analyzed, can yield important insights about your businesses' strengths and weaknesses.
Here are some of the best ways we've found to solicit customer feedback:
1) Use live chat.
More companies are using homepage pop-ups to solicit real-time feedback from site visitors. While some people say it's annoying, others like the option of getting immediate customer support. Recent studies show live chat features can increase conversions by 20%. Live chat provides a way to immediately respond to consumers instead of the traditional way of putting in a trouble ticket  then waiting for a response. Not only can you talk with customers one-on-one to get their opinion of your products or services,  you can also solicit feedback after the live chat is over to improve their experience the next time they visit your site. 
2) Dedicate an online customer feedback form.
Ensure you're soliciting feedback via a dedicated email such as feedback@yourcompany.com as well. Create a short, dedicated feedback form with which customers can click boxes and leave comments. Ensure your feedback form is fully responsive and translates well on mobile.
3) Make your blog interactive.
Consider placing a customer feedback pop-up on your homepage or blog that asks how you could improve the website experience. The key here is to make it simple for site visitors to share their feedback. 
4) Seek feedback after providing customer service.
Typically, you see this take the form of an automated email after a help desk ticket is closed. However, you can also develop a short phone survey or a simple rating form to share with customers after a call or live chat session.
5) Call your customers.
While this may qualify as an old-school approach, it can be an effective way to gather feedback. Because calling all of your customers would be an expensive, time-consuming process, we recommend this approach for high-dollar or longer-term repeat buyers.
6) Send emails to new customers.
You can learn a lot from new customers. Why did they choose your business? How did they find you? How did they like their first experience? When a new customer makes their first purchase with you, be sure to ask for their feedback via email. This will provide some valuable insight into their initial impression of your business, and how you might improve their experience with you next time.
7) Monitor and respond to social media.
Listening and responding to customer feedback on social platforms is one of the most important tasks any company can take on today. It's essential to look beyond Facebook or Twitter and track what customers are saying about you through online review sites, as well.
8) Try polls.
Consumers love polls; there are a ton of polling sites on the web that actually pay consumers for their opinions on a variety of products. Adding a poll to a corporate newsletter or on your website or  sharing it via social media are other important ways to solicit customer feedback.
9) Post reviews.
If your company has a flurry of online reviews, it's likely this will naturally attract more. So, make sure you're sharing the feedback from customers with their comment, stars, the date or some other way to validate the comment. Sharing what customers are saying about you on your website can help influence others in a positive way.
10) Make use of bad reviews.
Respond to every negative online review and use it as a forum to highlight great customer service. Apologizing for a bad experience and then taking steps to fix it shows that you care about your customers and about improving the customer experience.
Customer feedback is an important part of reputation management. It can also give you valuable information that can help you spot trends in the marketplace or shift your products and services to make them more marketable.
Download our top trends for online reputation and CX management report.