The Top 10 Words Used in Negative (and Positive) Hospital Reviews
Adam Dorfman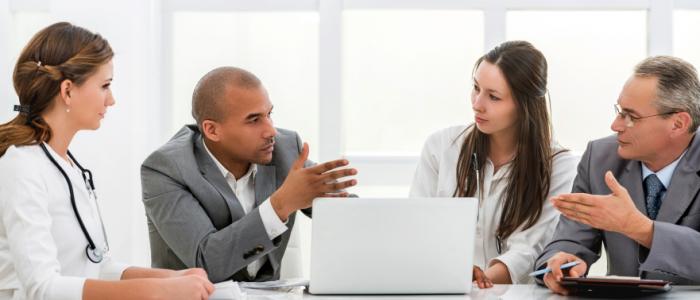 Healthcare consumers are a sophisticated bunch. Before setting foot in your facility they rely on online reviews to tell them if you provide the best quality of care. When potential patients read through your reviews — especially the harsh ones — certain key terms will stand out, solidifying their decision to visit you or an alternative.
This makes it vital for healthcare organizations to monitor online reviews to pinpoint any common keywords that may shed light on issues that will impact the ability to get more walk-ins or referrals.
Reputation's data science team analyzed online reviews for 21,000 hospitals and clinics to find the words most frequently found in both negative and positive reviews.
Here are the top 10 words most characteristically associated with negative reviews for hospitals and clinics:
These terms are mentioned four times as frequently in reviews about bad locations than reviews about good locations.
Conversely, here are the top 10 words characteristically associated with positive reviews for hospitals and clinics:
These terms are mentioned three times as frequently in reviews for good locations than reviews about bad locations.
When monitoring reviews, keep an eye on keywords that pop up frequently. If they're increasingly negative, it's time for your hospital to review your operating processes and staff to determine what changes need to be made. For example, you may need to make a staffing change if words like "rude" appear too often. You can also offer additional training in customer service or bedside manner.
Or, if "money" or "bill" shows frequently, you can craft messaging that appears on your site to ensure future patients are aware of the cost of services.
For more information on how to best manage your online reputation, download our Online Reputation Success Kit.