The Secrets to Creating a 5-Star Retail Experience
Reputation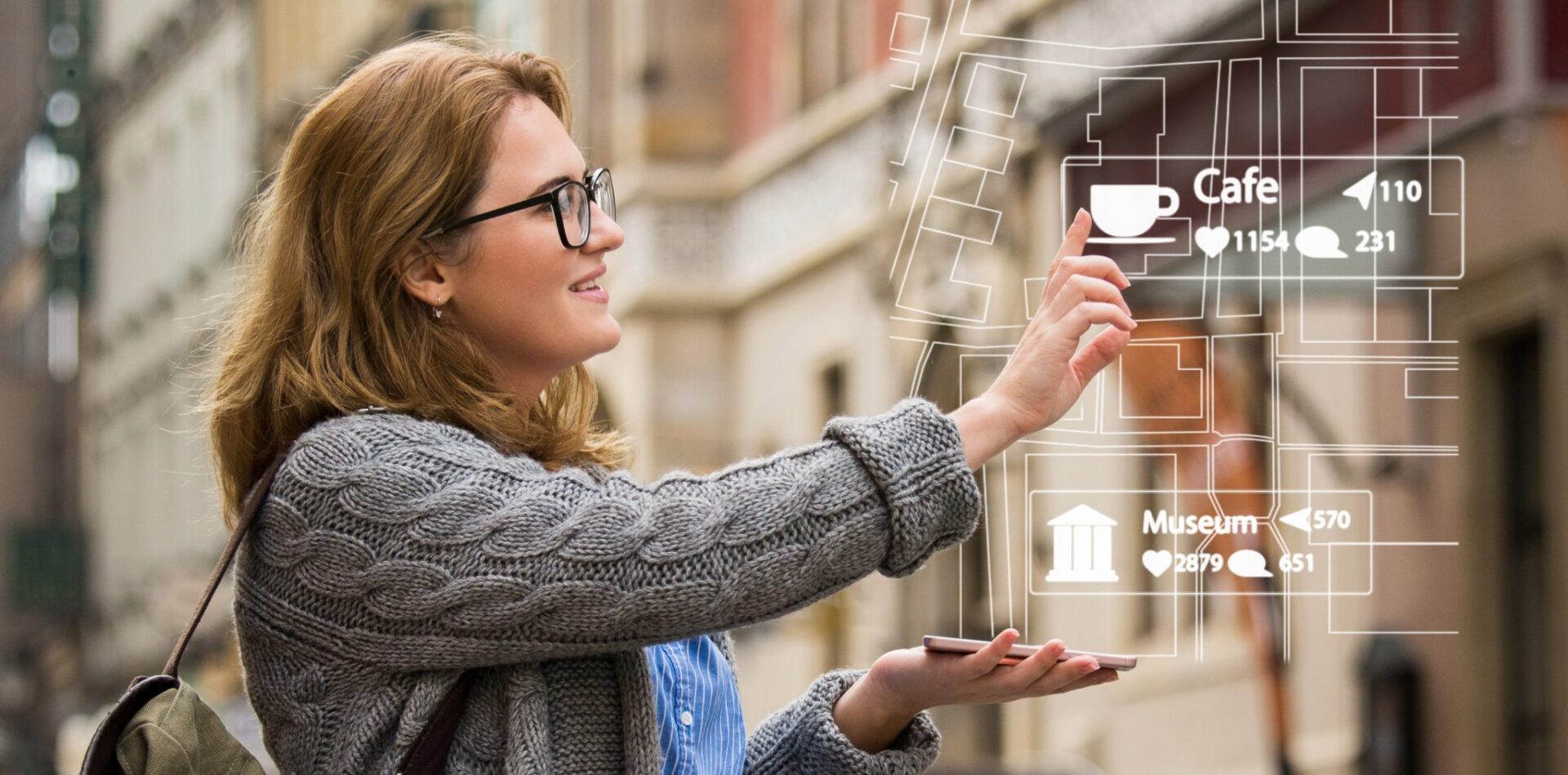 The future of your business is in the stars — literally. But don't look up; look online.
The majority of Americans say they trust star ratings and online reviews to help them find a local business. That means online reviews can drive business to you, or they can drive business away. It's that simple. And it all begins with the customer experience.
What Creates an Exceptional Retail Experience?
According to the 2017 Retail Reputation Report, in-store shopping still accounts for 91% of US retail sales. The report analyzes the data collected from customer reviews on Google and Facebook to provide retailers with valuable opportunities to witness firsthand what matters most to consumers. Here are some key insights:
A little help?

It's no revelation that the right amount and kind of staff attention plays an enormous role in customer satisfaction. Courteous, competent, knowledgeable employees leave a great impression. And short wait times for help and easy check-outs seal the deal for a stellar experience.

Location, location, location. Convenience

plays a factor when it comes to retail. For instance, if

parking

is a challenge, consider ways to address it before people even ask. Is your space

clean

? How easy is it to find products or to learn about services, either on your site or in-store?

Take my money.

No one wants to leave feeling like they overpaid. How you convey value to customers – whether through skills, service, craftsmanship, or deals – influences their overall experience significantly. And make sure coveted

products are available

.

"I'd Like to Speak to Your Manager."

Well-trained managers — those who focus on solutions – can turn a negative experience around in the blink of an eye.
Although these components of in-store elements are the meat and bones of a good retail experience, there's more to the story. Because a consumer's buying journey often begins online, only retailers who focus on refining their omnichannel experience will last.
The Experience Begins Online
Far from being a matter of chance, a 5-star shopping experience happens when a retailer understands every facet of the consumer's journey. That journey begins long before the consumer sets foot inside the four walls of a retail location.
From the time your location shows up in a near-me search, your brand is being co-created with consumers. Pause for a moment to consider this: 88% of consumers have avoided a company because of a bad review. Once consumers find you, their experience is in your hands. But when the experience is over, your reputation is in theirs.
Listen Up and Take Action
Tuning into the voice of the customer and listening to what they're saying online about their experiences with your locations is the best way to identify areas of weakness and standardize on your strengths. Here are a few key strategies:
Engage

: It's human nature to want to be heard. Good or bad, having a business acknowledge an online review makes a consumer feel valued. Well crafted responses to sincere feedback may inspire others to share their experiences, too.

Spotlight

: Celebrate great reviews by sharing them on your website and your social channels, and be sure to pay special attention to aspects of your business praised as unique or exceptional to help set you apart from competitors.

Improve

: Not all reviews are positive, and that's okay. As tempting as it is, never delete or ignore them. Acknowledge the issue – sincerely – and offer to follow-up offline. Use such feedback to pinpoint issues, take action and ultimately enhance the overall customer experience.
Find out how an online reputation platform can help you execute on these essential strategies effectively. Also, check out our 2017 Retail Reputation Report for more insights about the industry's high and low performers in various facets of customer experience.