The Future Success of Your Brand Depends on the Voice of Your Customer
Reputation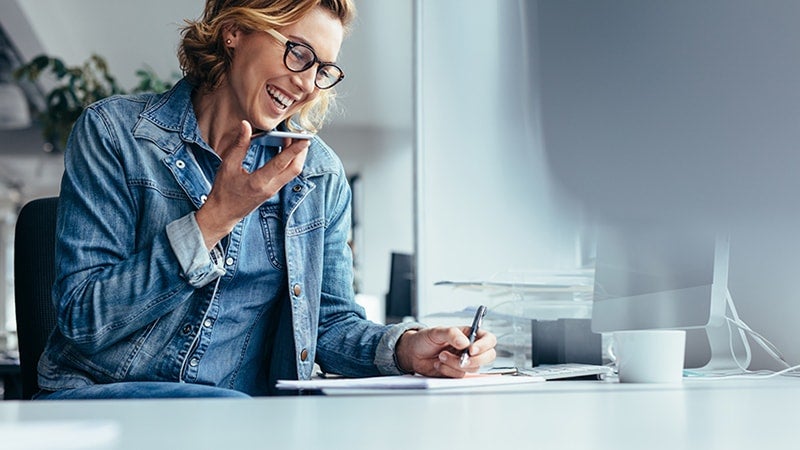 In a data-driven world, brands require a more comprehensive, data-driven approach to managing their reputations. Most large brands I know view reputation management as the process of managing online ratings and reviews. And indeed having a system of soliciting and managing customer ratings/reviews is important. Ratings/reviews are the lifeblood of your reputation. The more reviews you have online, the more findable you are on Google, and the more likely it is that customers will choose to do business with you. In fact,
nine out of 10 people
regularly or occasionally read reviews online.
But a ratings/reviews program is not the end all and be all because ratings/reviews:
Are just one element of data-driven reputation. Ratings and reviews won't provide sentiment analysis when people talk about your company on social media, for example.
Don't always tell you everything you need to know about what your customers think about you. For example, a stockpile of 5-star ratings does not necessarily give you the nuanced view you need to know to uncover potential problems with your service. If you are not examining the details of what customers say about you, you might miss, say, a pattern of customers saying that they think your hotel needs to provide more equipment in the work-out room even though they think the entire experience was a 5-star stay.
Data-driven reputation means examining a broad range of customer inputs and connecting the dots to improve employee performance. Data-driven reputation management is synonymous with data-driven customer experience. Such an approach systematically examines these kinds of inputs:
Voice of the customer: soliciting feedback and listening.
Social customer care: monitoring what your customers say about you online and responding quickly to issues that arise.
Amplification: publishing customer testimonials.
Employee performance: acting on customer feedback to improve the way your employees serve your customers.
Online ratings/reviews: managing a visible manifestation of your reputation.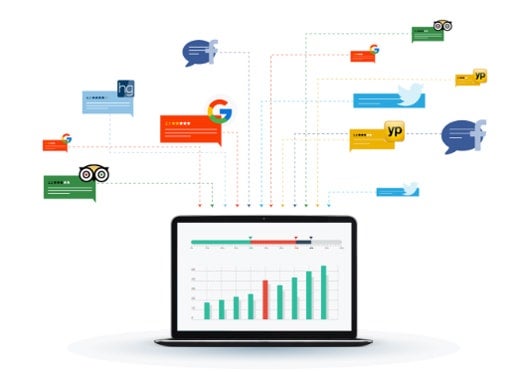 A more comprehensive, data-driven approach to reputation management will also align marketing, sales, and operations more tightly around the wants and needs of the customer. As a next step, I suggest your brand audit your data sources and how they are used. Ask three questions:
How many data sources do you rely on to manage your reputation?
Do you have someone connecting the dots?
Do you have a dashboard to properly analyze this data?
Don't just monitor review sites and social media; respond, react and remediate. Many large brands say they are buried in big data, but what they are lacking are insights. This is where operational insights provide the ability to explore customer sentiment by category and drive your business forward. The future success of your brand depends on the voice of your customer . . . are you listening?
You can read our entire article posted on the Local Search Association website.