The Future of Retail: 3 Key Takeaways from Anthony Gaskell's Recent Interview with Business Reporter
Reputation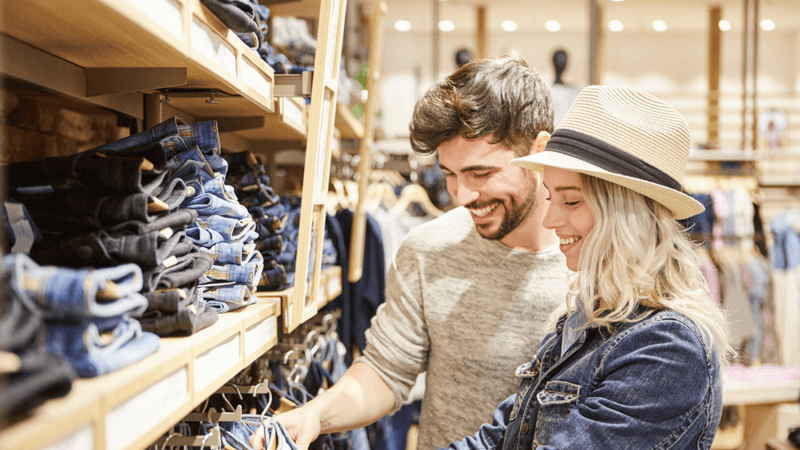 Business reputation has always been important, but perhaps never has it been as important as it is in 2019.
The sheer abundance of customer feedback across multiple online and offline channels presents both an opportunity and a challenge. Anthony Gaskell, Managing Director of Reputation.com for Europe, Middle East and Africa, recently spoke with Business Reporter's Alastair Greener to discuss the importance of online reputation management to multi-site brands. You can watch the full interview between Anthony and Alastair on The Telegraph's website. You can also learn more about Business Reporter's 'The Future of Retail' series on their dedicated hub.
1. Ignoring Customer Feedback Is Dangerous
In an online world with an abundance of customer feedback, it can be tempting for businesses to put their heads in the metaphorical sand and ignore it all. But the danger of doing so cannot be overstated. Ignoring online feedback can allow negative feedback (whether that feedback is fair and valid or not) to control the narrative, ultimately affecting a business's bottom line.
The good news is, taking in feedback, analysing it and engaging with it has the opposite effect, boosting online reputation and strengthening the bottom line. But how does a business get started? Where, in this vast sea of information, does a business engage to produce the best results? That's where online reputation management comes into the picture.
2. Without the Right Tools, Gaining Actionable Insights Can Be Overwhelming
Tools for handling data like that from customer surveys are readily available, and businesses are wise to use them. Likewise, online review sites generally calculate average "star" ratings based on the reviews they receive. But that still leaves massive amounts of information within reviews themselves that require significant time and effort to make sense of. That's why so many companies use tools like those provided by Reputation.com.
Reputation.com provides tools for companies to use to ensure they engage with customers across all channels, and to monitor feedback and reviews so they can engage properly. But it also provides advanced analytical tools that can make sense of all the "sentiment" data that is contained in unstructured sources like written reviews. One product of this analysis is the Reputation.com Reputation Score. This is a single number representing a complete and accurate representation of reputation. Additionally, Reputation.com offers benchmarks against industry averages as well as world-class businesses in any industry.
3. Don't Be Afraid of Feedback Because It Contains Powerful Data
The final takeaway Gaskell emphasised in his interview is that feedback is nothing to be afraid of, because it contains the keys to serving customers better and adding more value. Collecting, analysing and engaging with feedback is hard work, but it pays off. Businesses that take these steps not only improve their reputation, but their financial health as well. The converse is true too: businesses that ignore reputation and feedback suffer financially and reputationally.
Ultimately, the fact that so much feedback and reputation data exists online is a powerful, positive phenomenon. Never before have businesses had access to so much potentially business-changing information, and never before have they had such powerful tools to make the most of it.