The Challenge of Encouraging SaaS Usage within Businesses
Reputation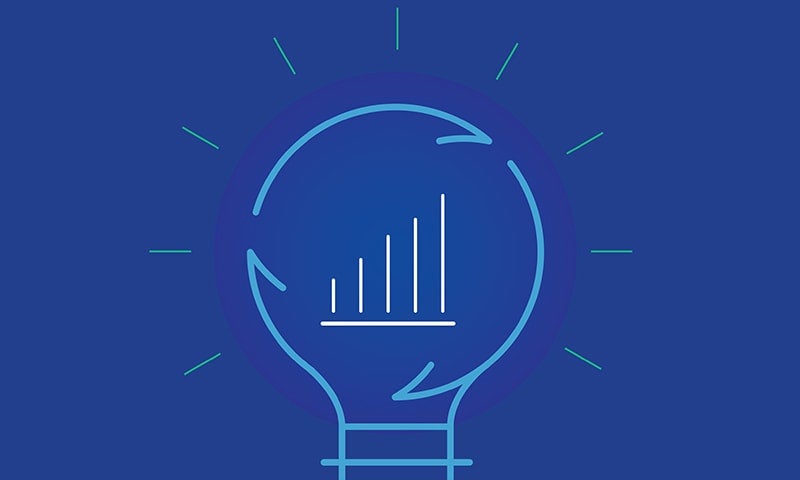 Within Enterprise-size businesses, getting your staff engaged in new initiatives can be difficult — even more so with a mass-deployment of a Software-as-a-Service (SaaS) platform as it brings with it new processes to learn, new responsibilities to handle day-to-day and other things which could put people off from really buying into it. How can this challenge be overcome, and what benefits can your business gain from high levels of staff engagement?
The Importance of SaaS Engagement
SaaS has been gaining momentum for a number of years now, with 38% of leading businesses running most of their top apps in the cloud. And that percentage is expected to grow to a massive 73% of enterprise-level businesses by 2020.
This dramatic growth emphasises the importance of encouraging staff engagement within your business, especially if you're an enterprise-level business with hundreds or potentially thousands of employees who can benefit from using SaaS platforms. If nearly three-quarters of businesses will be run via SaaS, engagement has never been more essential for future success.
With this in mind, how can you encourage the use of SaaS on a large scale? Here are some ideas:
Ease of Use: Sounds simple, right? Actually, some SaaS platforms don't place much emphasis on an easy-to-use user interface but focus more on features and functionality. If your employees can't use the software easily, they won't reap the benefits. A platform that provides a clean, focused UI provides two key benefits: you'll need to spend less time on product training, and your team will be more inclined to use it, driving up productivity.
The Right In-house Champion: Identifying a champion for SaaS adoption provides your staff with that go-to person if they have issues, general questions or anything else about the software. But it's important to find the correct Champion. For particularly large organisations, you may need Board-level or Executive support. Having the right person on your side can be invaluable when getting people on-board with your new SaaS platform.
Dedicated Training: Any SaaS platform worth its salt will come with comprehensive training and collateral, before and after implementation. This level of support helps to involve staff in the implementation process so that when the solution is fully deployed, your team will be familiar with technology and ready to adopt it.
Access to Resources: Make sure there are sufficient resources available for employees who are new to your SaaS platform. Ideally, leverage materials such as webinars, training videos, eBook s instead of text-heavy instruction manuals which can be hard to digest.
"I think, the Ticketing Management solution is really simple to use. I've received feedback from Site Directors who say the platform is so much better than what we had previously and is easy for them to use. For a group of operators that could be skeptical at first, to have such feedback is great. It is a positive endorsement of the platform and how easy it is to use — that's the number one thing for me." — Chris Smith, Marketing Manager at Roadchef
Changing Mindsets within Your Business
Implementing a new SaaS platform may affect the day-to-day tasks of an individual or team. Be sensitive to your employees' reactions and reduce stress by emphasizing the benefits — ease of use, training and increased productivity, for example. Certain SaaS platforms also enable your teams to feel more involved in company initiatives. A dashboard can display performance metrics, and encourage healthy competition among team members.
A good SaaS provider will be able to accommodate individual training requirements for people who may not be too tech-savvy and take action on user feedback to make future development suggestions — another way to raise awareness and engagement from within.
Measuring Success Effectively and Seeing Results
Research by Sandhills shows that 72% of chief technology officers consider company-wide adoption of a new SaaS platform as the main driver behind success. Phil Urban, CEO at Mitchells & Butlers, recently explained it this way:
"As managers have increased their level of engagement with their guests, we have also seen average feedback scores increase over the course of the year with total Net Promoter Scores increasing hand in hand."
By capturing company-wide engagement of a SaaS platform, just like Mitchells & Butlers have done with Repuation.com, you'll begin to see results over time and, in turn, generate more engagement as people begin to see the results.
"They download the app and get it right away – no training headache to deal with." — Sophie Chadd Marketing Support Manager at Mitchells & Butlers
What's Next?
This blog post discusses the cost of a negative employer brand and highlights the importance of in-house engagement. Additionally, this whitepaper, "Optimise Customer Experience with Insights from Online Reviews", expands upon a point made in this post about how customer-facing employees can be empowered by seeing performance metrics first-hand. It also covers how information found in online reviews, surveys, and social channels can be used to enhance employee training and development, and optimise customer experience.