The Blurring of Digital and Physical CX Creates New Opportunities for B2C & B2B Companies
Reputation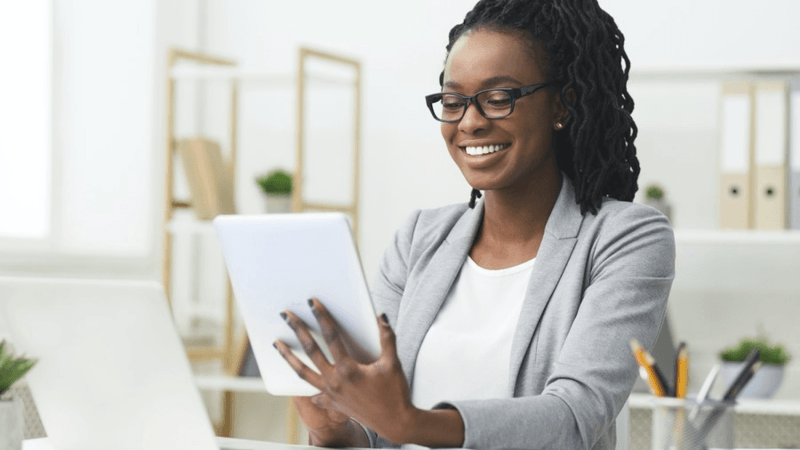 Digital transformation is stirring things up for B2C and B2B businesses across industries, enabling new ways to engage and interact with customers never before possible. Artificial intelligence (AI) and machine learning are important pieces of the puzzle.
According to IDC, global spending on AI systems will reach $57.6 billion in 2021. SmartInsights reports 87% of marketers believe AI and machine learning are vital to their organization's success, and 80% of sales and marketing leaders say they already use chatbots in their customer experience or plan to do so by 2020.
These technologies help businesses engage with an increasingly connected customer — one who communicates primarily via text, uses Google to find and learn about everything, and consults online reviews and social media for recommendations for everything from restaurants to doctors to auto dealerships. They help create a bridge between digital discovery of brands and information, and the physical experience of interacting with locations and products.
Despite the Emphasis on Digital, Physical Engagement Is Still Important
Although digital CX is part of the new world order, physical CX must integrate seamlessly with digital CX through a true omnichannel model that follows customers as they progress through their buying journey.
An example I like to use to illustrate this is shopping for mountain climbing gear. I'm planning on climbing Mt. Shasta this June, and I will likely need some new ropes. I start with a Google search, typing "climbing single ropes." I find some good results and the next thing I know, ads for rock climbing gear start popping up on my screen and my Facebook feed. I see an ad for some good, affordable ropes and a store that sells them. Instead of clicking to buy, I decide to try them out first, so I visit the brand's website and see that a location near me has a rock wall.
Using Siri, I find the store, and on route, the company texts me a coupon for a free half-hour of climbing. I'm greeted as I enter the store, escorted to the wall and the ropes I'm interested in are waiting for me, along with some carabiners that are on sale. Of course, this seamless, highly personalized experience has me teed up to purchase, so I buy not only the ropes, but the carabiners and a backpack as well. After checkout, I receive a review request via text and I give them five stars.
This is a shining example of a seamless omnichannel experience, executed perfectly, and elegantly blending the digital with the physical.
Although I've used a B2C example, B2B businesses can benefit from merging digital and physical CX as well. A full two-thirds of the B2B buying process is completed before a customer even makes contact with a company for the first time — all through digital channels.
Some 2020 Trends that Help Bring the Digital And Physical Worlds Together
AI and machine learning are enabling personalization beyond simple product recommendations and chatbots. We can now accurately predict customer behavior to refine messaging and content and anticipate a customer's next steps in response to certain calls to action. The majority of marketers (81%) are either planning to or are using AI in audience targeting.
And thanks to the feedback economy we live in, there's no shortage of data to fuel AI. The unstructured data found in online reviews, social commentary and customer surveys — so-called data in the wild — is up for grabs to feed predictive AI models. The task for modern marketers today is to harness this data and use it to make the buyer's journey effortless and seamless, across channels.
Here are some tips to get this effort underway:
Learn what makes your ideal customer tick. Learn their preferred channels for finding information and communicating with brands. Understand where friction exists along the buyer's journey that could prevent a consumer from taking the next step toward a purchase. Think of ways to remove the friction and make it easier to do business with you. In other words, take the journey your buyer would take — and act on the intel you uncover.
Tune in by requesting feedback. Establish a workable process for collecting feedback that includes surveys, reviews management and social listening and engagement. Use a reputation management platform that leverages AI and deep machine learning to collect and analyze unstructured text in digital customer feedback. (Download The Case for Integrated Online Reputation Management to learn more about how such a reputation management platform works.)
Take action. Look for ways to narrow the gap between the digital and physical CX in the feedback they willingly give you. You may find that a barrier exists between the digital and physical experience with your brand that can easily be fixed.
Download the Top Trends for Online Reputation and CX Management Report to learn more about AI and other trends that are making a huge impact on customer experience and online reputation today.