How Are Social Media and Google Business Profiles Connected?
Adam Dorfman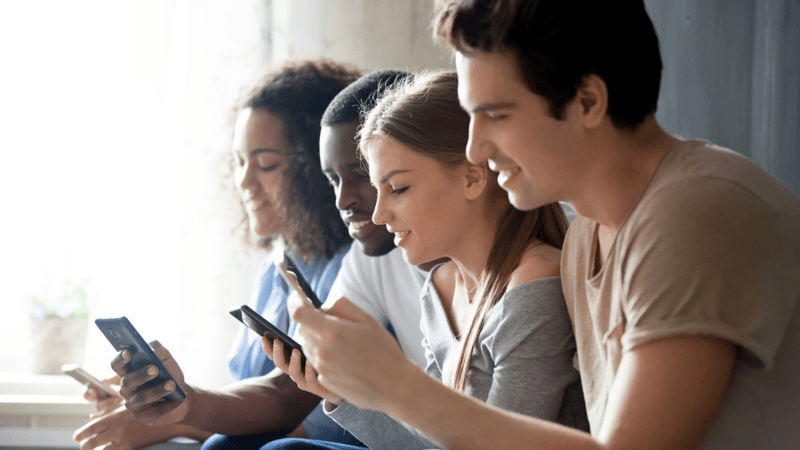 When people search for businesses like yours on Google, you want them to see your information displayed in the box that appears to the right of their search results.
This knowledge panel, generated from the information you put into Google My Business, should be as complete, accurate and current as possible so that it works its hardest for your local SEO. Starting in January of 2019, Google began adding more social media buttons to the knowledge panel. However, making sure these buttons appear there requires more than simply having social media accounts for your business.
Here's what you need to do to get your social buttons into your business's knowledge panel.
First, Check the Markup on Your Official Business Web Page
Correct social profile markup on your official business website is the first step to ensuring social profile links appear on your Google My Business knowledge panel. Your webmaster can use one of three supported formats:
JSON-LD (which is what Google recommends)
Microdata
RDFa
You can find examples of these types of markup in Google's Social Profile Guidelines. The following social media profiles are supported in Google My Business:
Facebook
Google+
Instagram
LinkedIn
MySpace
Pinterest
Soundcloud
Tumblr
Twitter
YouTube
Required properties in the markup include "name" (of your business), "sameAs" (one or an array of URLs for the organization's official social media profile pages) and "url" (the URL of the official business website).
Consistency Between Website, Social Profiles Is Essential
You also increase the likelihood of your social media buttons showing up in your Google My Business knowledge panel when you use the identical name to represent your company in both your Google business listing and your social media profiles. If there's a mismatch, it's unlikely you'll see your social media buttons in your knowledge panel.
Verified Social Media Profiles Help Further
Some social media sites offer verification of business pages. Verification of social media profiles tells Google that the profile is managed by either the business owner or an authorized representative of the business. Not all sites offer verification, and some sites, such as Instagram, have changed their verification processes. Still, it's a good idea to go through all your social media properties to ensure that you have verified your profiles wherever possible.
The more complete your Google My Business listing, the better your local SEO will be. As a final step, regularly check your business listings and your social media profiles to ensure that all business information, such as phone numbers, hours and street addresses are correct. Making sure information is consistent among social media properties and your business listings is essential for local search success.
Reputation.com invites you to learn more by downloading our report: How to Improve Your Reputation with Effective Social Media Management.