7 Steps to Build a Social Media Management Strategy in 2022
Brynne Ramella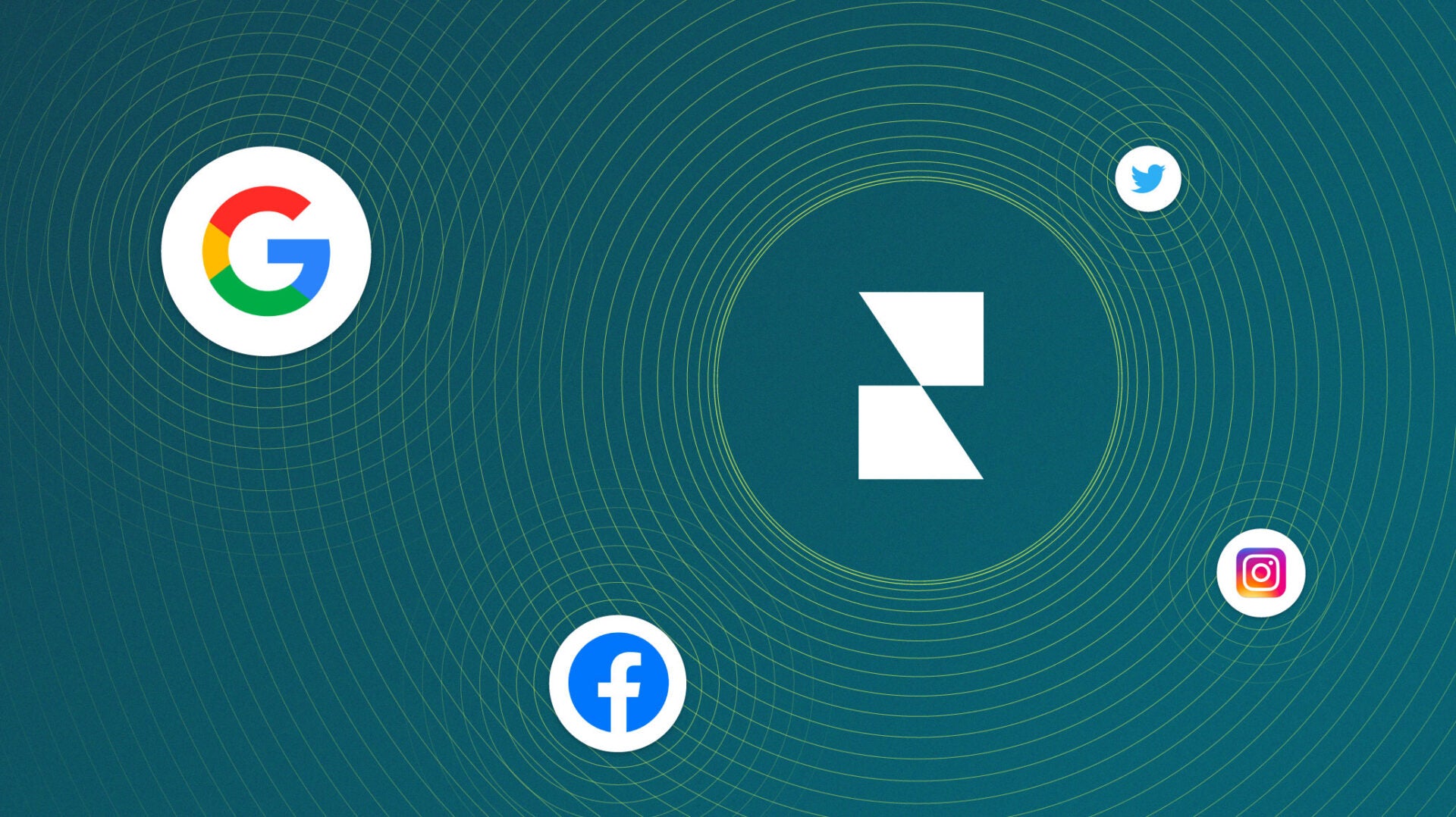 The typical adult spends hours on social media every day — that means your business should meet your customers where they are. But you should not approach social media without a plan in place. A well-thought-out social media management strategy will ensure you're reaching your target audience in a way that is beneficial to your business and provides a great user experience.
We'll help you craft a social media marketing strategy with the following steps:
Step #1 — Define Your Goals
A strategy doesn't work without goals. Clearly define what you want to achieve with your social media management strategy. Your social media channels touch nearly every part of your business, so it's important to keep every department's needs in mind. If you need a little help defining those, ask yourself questions such as:
What should your social media marketing efforts accomplish for your team?
What are some business goals your organization is hoping to achieve this year?
What metrics are you looking to track?
For example, your company may be looking to increase brand awareness over the coming year. If that's the case, you'd want your social media marketing to be focused on creating and promoting unique and memorable content. You may want to track metrics such as click-through-rates to see how your audience engages with the content you create. That way, you can either pivot your current social media marketing initiatives or pivot to a strategy that might better serve your team.
Step #2 — Select a Social Media Management Tool
The social media marketing goals your team settles on should help to define what tool you select. You should look for features that help support the initiatives that your team has laid out. As we previously wrote, here are a few general social media management platform features that can serve you, no matter your industry or goals:
Social Monitoring and Social Listening Capabilities – These two features are invaluable, as they help to provide a deeper understanding of your audience's engagement. Social monitoring gives insight into what people are saying and a social listening strategy provides context around the "why." Because of that, these capabilities will help you learn what kind of content will resonate best with your audiences.
Content Scheduling – Is your organization looking to boost brand awareness or drive leads? Content scheduling can help with that. The key to getting in front of your audience is consistent posting. That is challenging to do manually. Content scheduling ensures you can plan out a steady flow of Facebook and Instagram posts, TikTok videos, LinkedIn updates, and Tweets so you don't miss a beat.
Social Media Analytics – Your social media management strategy will be futile if you don't have the numbers to prove what's working and what's not. A strong analytics offering will give you the data you need to help inform any social media marketing goal you may have.
Related: A Quick Guide to Getting a Blue Checkmark on Instagram
Step # 3 — Competitive Analysis
Once you have your goals in place and a new social media management tool implemented, it's time to conduct a competitive analysis. Take stock of every brand you'd consider to be your direct competition. Then, find all of their social media channels and study them.
Note the type of content they publish and how frequently they post. Track how many followers they have across all social networks and how their audience interacts with that content. The data you collect can inform your own social media management strategy.
For example, use your competition's follower count and engagement rates as a benchmark for your business. Those goals will give your marketing team a unique metric for success. A competitive analysis can also provide you with ideas for your own content strategy. Creating your own unique version of competitors' content pieces means you'll have a solid chance at recreating their success.
Competitive analysis can be an informal task that a team member performs on a monthly basis, or you can hire someone whose sole job is to conduct an analysis on a regular basis. As long as your company is keeping tabs on the competition in some way, you can't go wrong with either option.
Step #4 — Build a Content Calendar
Once you have a tool implemented and the necessary strategies in place, there's one more necessary step before creating and publishing social media content — creating a social media content calendar. Social Media Examiner outlines the steps your business should follow for a successful social media content calendar:
Set monthly short-term goals — Your social media strategy should include long-term goals that will drive your business toward success. Use your content calendar to carry out more short-term goals that can help you achieve bigger milestones. For example, leveraging social media posts to attract more subscribers can help your business achieve a higher-priority goal of generating more leads.
Outline content types and categories for each channel — Specific campaigns require certain types of content. Choose the different categories of content you will need. Then, create a library of content organized by specific category. That way, you can easily pull the type of content you need.
Create a content calendar framework — Find an appropriate template to host your content calendar, such as a Google sheet.
Related: How to Add Multiple Locations to Your Facebook Business Page
Step #5 — Create and Post the Content
Once you have all the pieces in place, it's time to start crafting the content itself. Keep all your categories in mind and start creating different types of content that fall into each bucket. Look for a healthy mix of items such as blog articles, general social media updates, and videos. Take the time to build up content if needed.
Your social media management tool will likely offer a content publishing functionality. If that's the case, utilize it to schedule your content ahead of time. It's in your team's best interest to post content consistently across all social channels. This will ensure your brand is regularly featured in your audience's timelines and newsfeeds.
Step #6 — Engage with Your Audience
Once you've posted the content, your work has only just started. Once you get into a routine with creating and posting content on social media, your business needs to create a unique voice online. The best way to do so is by engaging with your followers online. By interacting with current and potential customers on a regular basis, you'll be able to build a rapport with them.
Lyfe Marketing states that 71% of consumers who have had a positive experience with a brand on social media are likely to recommend the brand to their friends and family. Build engagement opportunities into your social media management strategy, such as campaigns that are centered around user-generated content. It will serve your long-term goals and offer a positive customer experience.
Step #7 — Track Your Performance
In order to understand if your social media management strategy is working, you need to track relevant metrics. The numbers you uncover can help you to understand what's working and where you need to pivot your digital marketing initiatives. Here are a few KPIs your team should consider tracking:
Follower count — This is a pretty direct way to see how large your online audience is. Pay particularly close attention to any fluctuations in your follower count on any channel.
Engagement — Your social media management tool should track engagement by channel. A more engaged audience is more likely to do business with you.
Click Through Rate — Your social media content should typically include a link back to your site. This metric will show how many people are actually clicking those links.
Conversions — This measures how many of your followers take the action you'd like them to take, such as signing up for a product demo.
Brand Sentiment — Not every social media management tool will measure brand sentiment. However, if the one you selected does, take advantage of it. This metric will show you how customers feel about your brand. If there's a sudden negative spike in sentiment, you can even get ahead of a brand crisis before it spirals out of control.
A social media management strategy isn't going to provide positive results overnight. Take the time to nurture each aspect of your plan and you'll be sure to see the benefits start to come.
Are you ready to take your social media management strategy to the next level? Download our Social Media Listening Guide today.