Common Risks and Benefits of Social Media for Healthcare
Adam Dorfman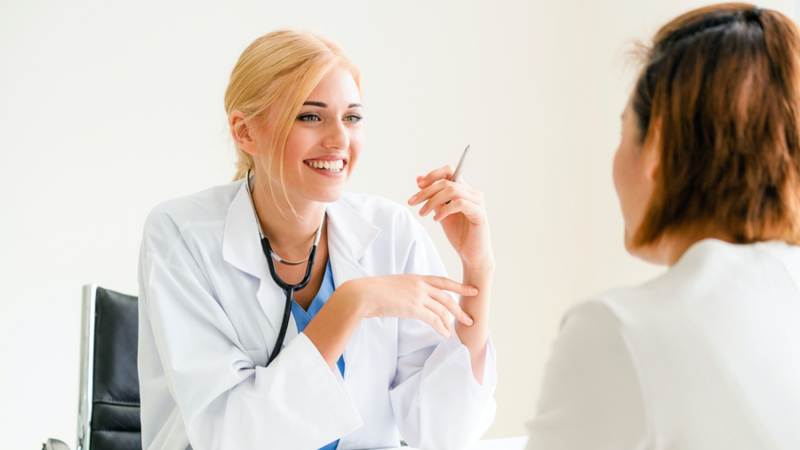 Social media hasn't traditionally played a large role in the medical field, but that's beginning to change. Consumers' use of social media sites has become so prevalent that healthcare providers are increasingly turning to these platforms to engage with patients. However, there are several common risks associated with physician social media use, and a doctor's reputation management program can help navigate this process.
Social Media for Doctors: The Risks
What are some specific risks medical professionals face when utilizing social media?
1. Damage to Professional Image
A major risk with social media use among medical professionals is the possibility that you could damage your professional reputation. The public creates a perception of you based on your online behavior and the feedback you receive from others. This can be challenging, but it's certainly something you can manage to your benefit with the right reputation management tools and strategies.
(Download How to Improve Your Reputation with Effective Social Media Management to learn more.)
2. Blurred Boundaries with Patients
Just because you're posting on social media, some patients might get the idea that you are completely accessible on this platform. You'll need to set some boundaries.
First, it's a good idea to keep your personal and professional social media accounts separate. Next, add a statement to your professional account that you will not address patient care issues on social media.
3. Breaches of Patient Privacy
One of the greatest risks of physician social media use is the potential for the breach of patient confidentiality. Any healthcare provider is liable under state privacy federal HIPAA laws for infractions.
Even though providers are thoroughly trained on these issues, there are still instances of inadvertent breaches of HIPAA on social media. If you are tempted to discuss a patient's situation (even in vague terms) on a social site, know the rules and think twice before venturing into murky HIPAA waters.
4. Employment Issues from Failing to Adhere to Employer Social Media Standards
Speaking of rules, many employers (such as hospitals and clinics) have their own sets of social media guidelines. These will undoubtedly address patient privacy and confidentiality. An employer might also reserve the right to terminate you for posting anything that reflects poorly on the business.
Social Media for Doctors: The Benefits
1. Establish and Increase Brand Awareness
As a healthcare provider, you're going to have a brand no matter what. It's better if you participate in shaping your brand instead of letting others do it for you.
You can use social media to establish your "voice" and niche. Are you going to be the physician that gives a daily healthy eating tip, or maybe the one that becomes known for posting unique, but appropriate, selfies on Instagram?
2. Educate Your Audience
One of the biggest benefits of social media for doctors is that you can use it to help people with short, engaging and educational posts. Share trending healthcare news along with your reactions. You can also choose different topics (vaccines, heart disease prevention, diabetes management, flu season, etc.) and do a series of posts to educate your audience.
3. Increase Patient Engagement
Social media gives you the perfect platform to increase engagement with current and future patients. You can provide basic information about your business, and discuss general healthcare and industry topics.
You should already have a comprehensive SEO strategy that includes your website and directories, but social media can help your rankings, as well. An active presence on social media shows the search engines that your practice is credible, and your profile might even rank higher in some search results.
Reputation Provides What Providers Need
Reputation provides results-based healthcare reputation management services to health systems, private practices and insurance providers. As just part of this feature-rich program, you can manage your social media presence and HIPAA-compliant content from a single dashboard. Download our 2019 Healthcare Reputation Report to learn more today.