Social Media Day 2019: Here Are 6 Business-Boosting Ways to Celebrate
Reputation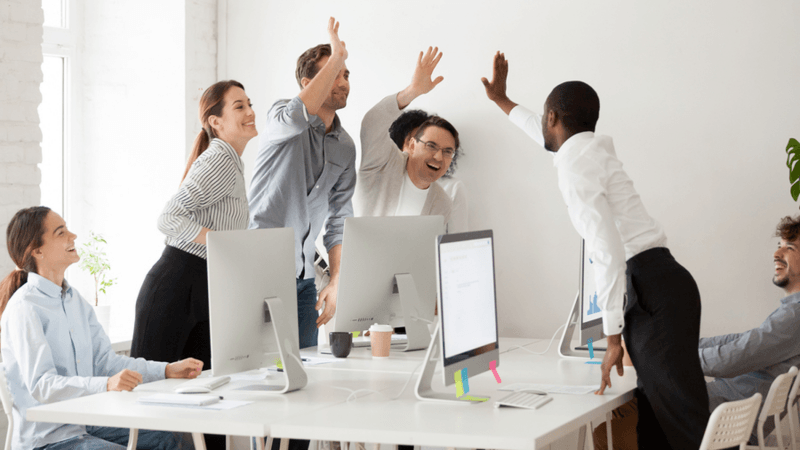 As June 30 rapidly approaches, brands, bloggers, techies and internet users alike are gearing up to celebrate an annual global event. This year marks the tenth annual
Social Media Day
, which Mashable launched in 2010 to emphasize and recognize the astounding impact that social media continues to have on our world.

It's difficult to argue that every day isn't social media day, especially given that there are 3.48 billion active social media users globally. However, this one day gives businesses the opportunity to take a closer look at how social media marketing is helping their online reputation.
Here are several ways you can celebrate social media day that can also boost customer engagement and sentiment.
Explore a New Network

Perhaps you've been focusing all of your efforts on Facebook or Twitter. This could be the perfect opportunity to expand your horizons and release your first YouTube video. If your business targets a younger demographic, you'll certainly benefit from branching out to Instagram and Snapcat. Sixty-seven percent of social users in the 18- to 29-year-old age demographic use Instagram, while 62% use Snapchat.

Update Your Material

If you've been posting the same material on your social platforms, it's time for an update. Not only do you want to keep your content fresh, but also your profile photos and backgrounds. People might be paying more attention on this special day, so it's the perfect excuse to make a change.

Start a New Hashtag

Get your followers engaged by starting a new #hashtag that is memorable and catchy. Whether it is centered around a common interest or your brand, a #hashtag can keep the conversation moving and expand your organic reach. Don't forget to use the #SMDay hashtag as well to signify Social Media Day!

Find New Feeds to Follow

Social media is meant to be a two-way conversation. In other words, you should follow and engage with others as much as you want them to engage with you. Knowing this, find some new and interesting feeds to follow so that you can continue to build your network. There's a good chance some of these will follow you back.

Thank Your Current Followers

Social Media Day provides your company with the perfect opportunity to thank its followers and customers for their online support. Let them know you're listening and that you value their participation and opinions. Motista reports that customers that have an emotional connection with a brand have a 306% higher lifetime value than those that do not.

Attend an Event

There are events held around the world on Social Media Day that can help businesses and individuals celebrate. Not only are these events fun, but they're also packed with tips on getting the most traction out of social media platforms.
Use Social Media to Manage and Enhance Your Online Reputation
Social media marketing is a must for modern businesses, and this is something that Social Media Day makes abundantly clear. Beyond celebrating one day, it's vital that businesses take control of their online presence by using online reputation management tools, like a Social Suite that allows you to manage social profiles, content and brand mentions in one dashboard. Monitoring activity across all your profiles will make it easier to respond swiftly and appropriately to customer feedback.
Download our report: How to Improve Your Reputation with Effective Social Media Management now to learn more.