Should You Strike Back at a Toxic Review?
Reputation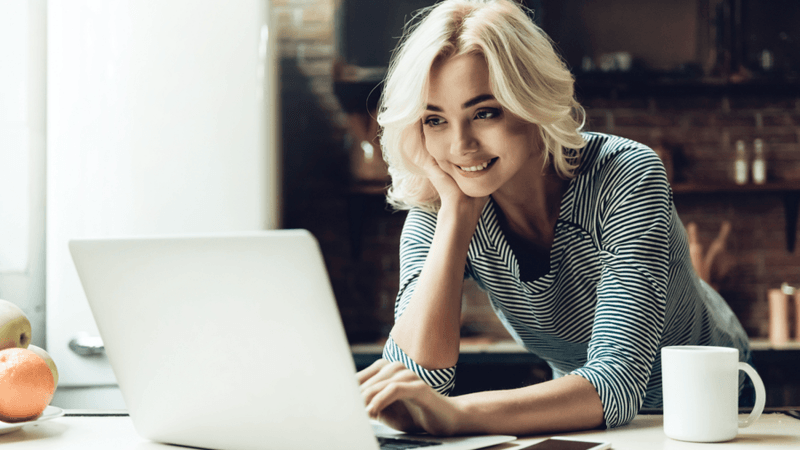 A doctor in Tennessee
sues a patient
for defamation, libel and false light because the patient criticized the doctor's services in a Yelp review.
A veterinarian in Florida sues a man for defamation after he goes full blast on the vet on Yelp.
A tourist attraction in Missouri sues a Kansas cattle farmer for leaving a tepid review on TripAdvisor.
These are all extreme examples of businesses striking back when they think customers have crossed a line and damaged them unfairly. In the case of the Tennessee physician, which has become national news, the patient is being sued for $25,000. The lawsuit demands that she remove her Yelp review, as well – in essence acting as if the review never happened. In the case of the veterinarian suing a Florida resident, the reviewer said he had accumulated $26,000 in legal bills responding to the lawsuit.
In other instances, businesses have stopped short of lawsuits; instead, they've responded by disputing the reviews online and have even publicly shamed negative reviewers as in this example from a California restaurant.
It's impossible not to take a scorching review personally – especially when a bad review singles out an individual (such as a physician). And when customers attack businesses, an individual manager, waitress, mechanic or retail clerk trying to make a living is going to be affected, even if they're not singled out by name. And, let's face it. Sometimes reviews just don't seem fair.
But is responding by berating or, worse yet, suing the customer good for business? Although it can be tempting to fight fire with fire, consider the risks to your reputation.
Your visibility could be hurt. What could happen if your lawsuit attracts the attention of the news media and the story goes viral? Victory, right? Wrong. Long after the situation gets resolved, when people search for your name, your website and Google My Business listing are now going to be competing with stories about that lawsuit – especially if your lawsuit really catches fire and grabs headlines with highly read sources. The internet has a long, long memory.
Your reputation could be damaged. Once you strike back at a customer, you can't take back the action. If you respond in anger to a negative review, you've now sent a negative message to every single customer and potential customer. You're encouraging customers to start thinking of you as the business that cannot handle a negative review, instead of a business that offers great services and products and focuses on doing right by the customer.
You deny yourself the chance to improve. A customer might seem snarky or ill-informed. But that doesn't mean you're right and they're wrong. Are you sure there isn't a grain of truth in that impassioned attack on your slow service or the blow-by-blow account of how dirty your washroom happened to be on Black Friday? Just because a review is snarky or relentlessly negative doesn't mean it's inaccurate.
Instead of striking back, consider these tips, culled from one of our blog posts:
Count to 10 and own up. It's easy to feel angry and get defensive when a customer leaves a bad review, but resist the urge to argue. Remember other potential patients may be watching to see how a complaint is handled. Your online reputation is more important than proving who's right and who's wrong, and your first priority should be changing the customer's negative opinion of you. Apologize for their bad experience and offer to make things right.
Respond promptly. Past customers post complaints online because they had a subpar experience at a location. In most cases, customers not only want the issue fixed, but they also want other people to see how you handle the situation. If you don't reply promptly to a concern voiced online, a customer's negative feelings may fester, leading to additional complaints on review sites and social networks.
Make it personal. Customers — especially dissatisfied ones — need to feel like you're really listening and treating their complaints directly. A well-crafted, personal response will go a long way in building trust. Reference the customer's review in a positive manner, such as thanking them for their feedback on a specific store visit or transaction, then let them know you're committed to resolving their issue.
Keep it short, and take it offline. After thanking dissatisfied customers for their feedback, take the conversation offline as quickly as possible, so other customers aren't reading additional back-and-forth in the comments of a review section.
Use templates. Response templates take the guesswork out of crafting responses. When your employees have approved templates they can use to handle different types of reviews, they feel more comfortable responding — and you gain assurance that they'll use the appropriate sentiment for each response. Best practice is to have them personalize templates to address specific situations.
Be proactive. According to Dimensional Research, 45% of people share negative customer experiences on social media, and 35% are likely to post negative online reviews after a poor experience. If you actively and consistently monitor review sites and social channels, you'll spot complaints early and can actively reach out to dissatisfied customers to fix the problem — before they submit a negative review on other sites.
Enlist help: If you lack the time and resources to respond to all reviews, it may make sense to enlist the help of a managed service provider. Companies such as Reputation.com can respond to reviews on your behalf, taking the worry and burden off your hands.
Take feedback to heart: Instead of dwelling on the negative, focus on creating more positive customer experiences and continue your outreach to all customers — the silent majority that might not have thought to review you — perpetuating a cycle of positive reviews to share.
Is the customer always right? Well, technically speaking, no. Customers can make mistakes and misjudgments in their reviews. But how you respond makes all the difference. For more insight, we recommend these Reputation.com posts:
For more insight into how to manage your reviews, contact Reputation.com and download Our 5-Step Guide to Improving Your Online Reputation today.