Attract Millennials to your Dealerships with a Solid Online Reputation
Reputation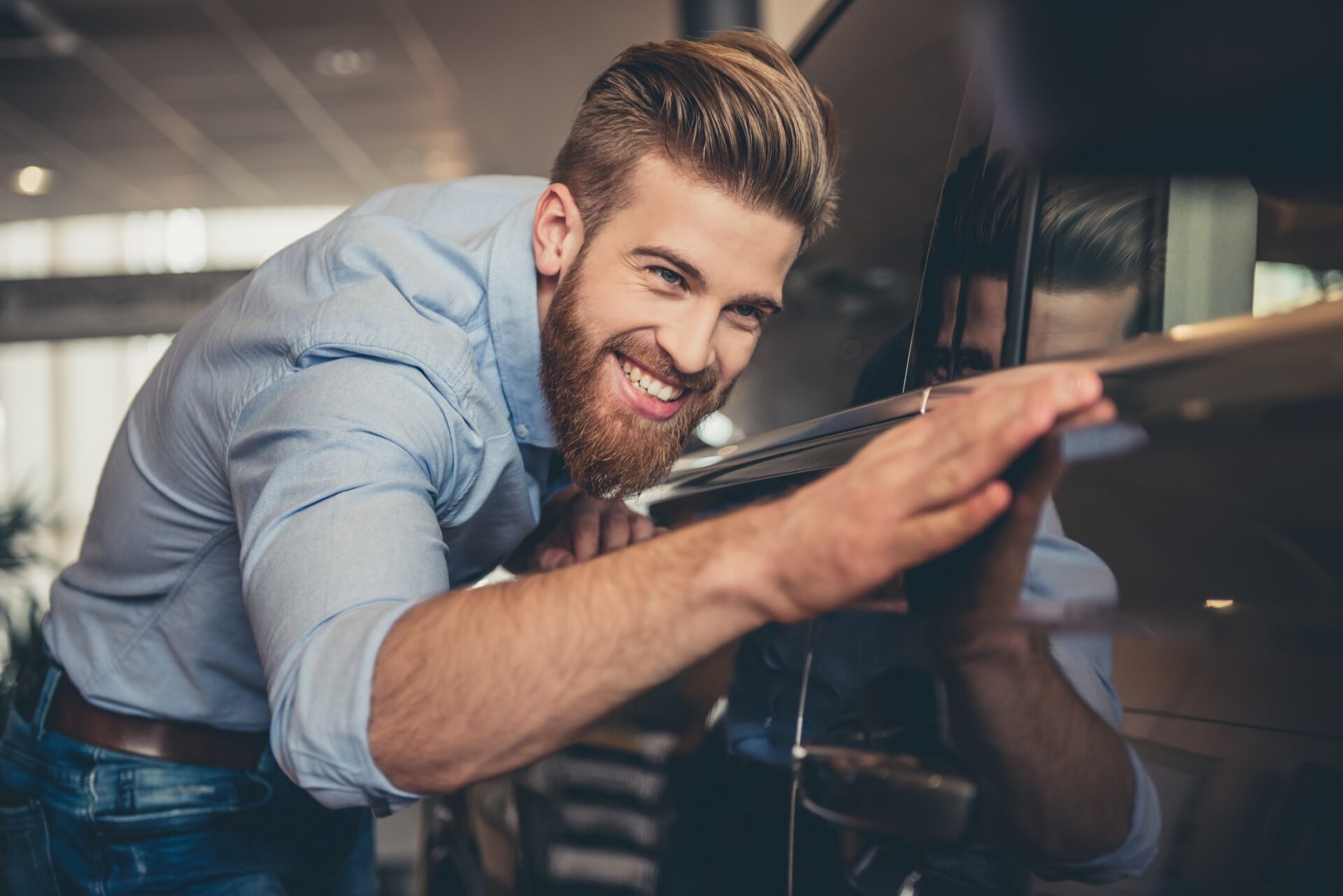 Millennials aren't buying cars as rapidly as other customer segments, so you need to attract them to your dealership with solid online reputation management. They aren't buying automobiles because they're frugal. Because they're weighed down with student loans. Because they'd rather take a Lyft or Uber than find parking or designate a driver.
But studies show that their car purchasing habits are changing:
A recent NADA study found millennials are no different from older auto buyers — only 19% would give up car ownership for exclusive ridesharing. In fact, the percentage of new vehicle sales to consumers under age 35 has grown to nearly 20%, up from 16.6% in 2007.
Credit reporting agency TransUnion reports millennial consumers, ages 21 through 34, are taking out new auto loans at a 21 percent higher rate than Gen X borrowers did when they were the same age.
Data from J.D. Power and Associates' Power Information Network shows millennials accounted for 29 percent of the car-buying market last year, with 4.1 million car purchases. It's predicted that millennials will represent roughly 40 percent of new-car purchases by 2020.
That's a lot of cars millennials aren't buying.
Many millennials will eventually have families and get stable jobs — and they'll buy minivans, SUVs, and luxury cars, too. If you don't figure out how to reach this emerging — and rapidly growing — buyer segment and asking yourself, "What do millennials what in a car?" you'll be at a severe disadvantage.
The Sales Starts Outside the Showroom
But for auto dealers, considering millennial car preferences and millennial buying habits may require turning traditional models upside down.
The millennial car buyer is much more educated than older buyers before they set foot in the showroom, largely because of their ability — and propensity —  to access information.
Autotrader found millennial consumer behavior relies heavily on internet research, with 95 percent using the internet to shop for cars. They perform 61 percent of their research and shopping online, and just 12 percent while visiting dealerships. They also take a lot longer to decide on a make and model.
By the time a millennial car buyer comes to your dealership, they know what they want and what it should cost, and they don't think they need the help of an eager salesperson to make their decision. Truth is, they've probably already made it.
Why Online Presence Is Important for Business
If the millennial buyer prefers internet research to the traditional floor room sales pitch, you'd better provide a stellar online experience that convinces them your dealership is the best place for completing the purchase they've already decided to make.
But impressing them may not be easy. One of the most well-known millennial characteristics is that they grew up online. Before they buy, they're watching you. They're visiting your website, checking your social pages, looking at YouTube videos, and asking opinions of their friends online.
They're doing the same with your competitors — and they're comparing what they find.
They're not sitting at their desktops either. Millennials tend to conduct vehicle research on a mobile device — which means your website should be optimized for iOS and Androids — and you'd better be able to rank high for SEO in a local search.
Think about it — if a millennial customer Google's "dealership near me" and you don't show up in the Top 3 results, you're out of the running. That's why you need to have strong Google reputation management.
If you want to catch a millennial's eye online and rank high enough in search to get more local foot traffic, consider the following items:
The Importance of Customer Reviews
Nothing speaks louder or persuades more effectively than what customers say about your business. And millennials are listening.
According to Forbes, millennials don't trust celebrity endorsements. Instead, peer reviews rule — 97 percent of millennials look to blog posts and customer reviews to gauge a business before making a purchase.
Online Reputation Management emphasizes the importance of building review volume by actively requesting reviews from customers — and platforms like Reputation make it easy. For example, the Reputation Live app simplifies the process of requesting reviews by text — before the car buyer even leaves the showroom floor.
Having lots of recent Google reviews improves dealership ratings and search rankings, so you look good online and show up in Google's local 3-pack more often.
Create a Professional Online Presence
Nothing frustrates a millennial more than a poor mobile experience, and for local businesses, that experience starts on a smartphone. If someone Googles you and your address or hours of operation are wrong, you've already failed.
Make sure your dealership listings are accurate, complete, and compelling. Deploying Google reputation management will make a difference. Include photos of your showroom in your Google My Business (GMB) listing, and make sure shoppers have all the information they need to choose your dealership over the one down the road.
A surplus of online customer reviews and high dealership ratings will make your business listing even more appealing.
The Importance of Social Media for Business
More than any segment, millennials make use of social media — if you're not active on social, you're missing opportunities to build trust and community. If a millennial consumer is searching for the best car dealership Facebook pages, you want to be on the top of the results. Make sure you have processes and tools in place to continuously monitor social channels and respond to posts — both negative and positive.
By joining in on the conversation, you can influence it, demonstrate your commitment to your community and share customer successes that may just persuade an uncertain buyer to head to your dealership — not your competitors'.
Although you may not see too many millennials milling about your showroom, they're still shopping. Capture their attention by ensuring your business is performing strong Google reputation management, and it will be much easier to lure them into your dealership so you can finish the sale.