Retailers: Here's How to Manage Your Reputation on Social
Reputation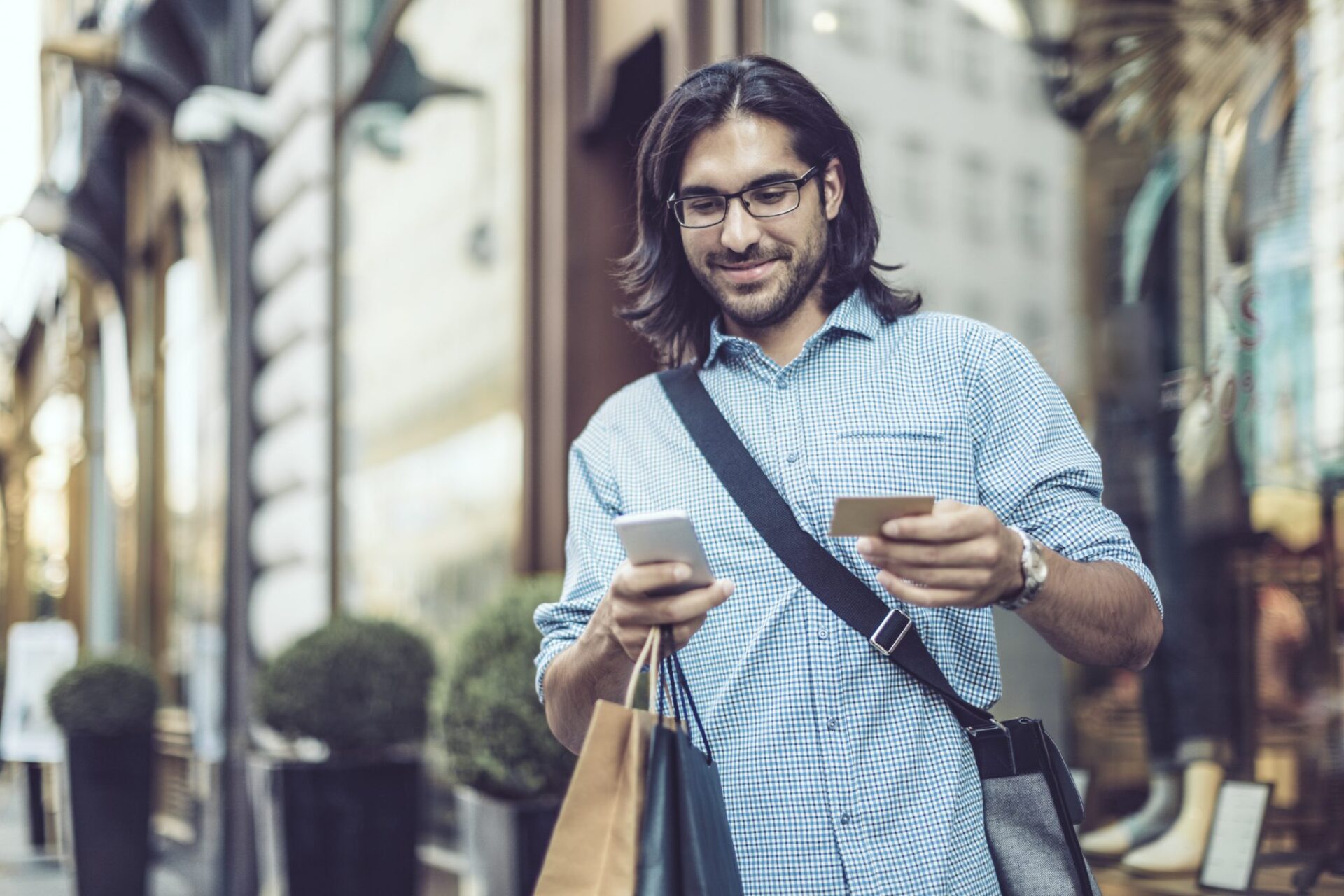 Sprout Research recently surveyed more than a 1,000 Facebook, Twitter and Instagram users on their expectations of brand engagements on social platforms. They found that 86% of social media users want to and do follow brands on social. But engagement is critical: Gartner found that not answering customers on social channels can lead to a 15% increase in the churn rate.
But here's the good news: MarketingSherpa found that 95% of adults aged 18-34 — Millennials and Gen Z shoppers — are most likely to follow a brand via social networking. Other research shows 71% of consumers who have had a good social media service experience with a brand are likely to recommend it to others.
Smart retailers use social media to enhance customer experience, provide better service and engage with younger audiences.
A podcast published by Retail Focus featured Reputation.com's Chief Marketing Officer Mark Lange and Senior Product Manager Jean-Francois Carton, who spoke to the importance of social media as part of a comprehensive Online Reputation Management strategy for retailers.
Q. How do you measure customer sentiment and monitor all these forms of input?
Lange: You have to listen carefully to customer experience, because it's now what shapes your brand. It used to be that if you had adequate budget you could influence the public mind. With the advent of social media,public perception is more a matter of engagement.
In other words, it's not enough to simply listen across the social web. You need to engage and be very data-driven to understand how to improve upon the various dimensions of customer experience. We help organizations improve their reputation by requesting reviews of all customers to get a really representative view of public sentiment and analyze all the unstructured text in online reviews and social media posts, then extract insights to help your business run better.
Q. How does the social suite represent a change from existing social media measurement tools?
Lange: First, you have to understand what you need to manage social media properly. More than 50% of companies that do social media management do it for customer support. And we know today that more than 70% of people who have a good experience on social media will recommend you. So it's important to engage your audience by listening to what they say on social. If you don't respond within one hour, people start to complain.
If you're a retailer you're in a hyper-local business, one of the things you can do is to ensure a really good customer experience. Product is becoming a commodity — it's the nature of the experience and how sets you apart over just the convenience of purchasing online. It requires a lot of intelligence and it has to operate at the local level, because that's where the experience is delivered.
Keep in mind that customer experience — along with the sharing of it — is extremely local in nature. So two models are at play: 1) Your social strategy has to be federated, so every store can handle its own interactions with local communities and 2) There has to be centralization, so the interactions for all locations have an appropriate degree of oversight. It's important to publish relevant content and campaigns from headquarters for all your locations.
Finally, you need tools to analyze and report on what's going on and the performance of each of your social channels.
Q. In the federated model, How can Reputation.com's social tool help a brand understand what's going on on each of the channels?
Carton: Even in a federated model, you need to make sure your brand is protected and consistent. One of the hazards if you're not using a platform to manage this is that an individual manager or the person responding to social posts can potentially damage your brand by either getting emotional or just not being thoughtful and not reinforcing your brand. A platform like Reputation.com can enforce approvals as part of the workflow.
Q: Above and beyond sheer engagement numbers, what other data can this tool generate for use by the retailer?
Carton: There are a few different categories of data:
It aggregates special metrics on your posts and campaigns — followers, retweets and so on. It provides information about everything that's happening on the channels, what's behind each post.
It provide social listening. You can listen to anything on the web that's public, and the platform provides sentiment analysis for those mentions for your brand and locations.
It provides social advertising features. You can boost social posts and create advertisements on the fly.
Lange: There's a really great IBM study – 63% of data is unstructured. This so called "dark data" can provide meaningful insights. Free text in reviews and social media are dark data — hidden in plain sight, and not subject to analysis. ORM applies natural language processing and machine learning to extract categories of customer experience – wait time at the register, cleanliness, service, staff competence, product knowledge, parking and so on — giving the retailer specific operating insights. For example, we can determine if customers think wait time at a specific location is too long, and you need to staff up; or "Bob" at a certain location is rude to customers and needs additional training. These specific insights help you run your business better.
Q. What would you say in working with retailers is the biggest misconception around social media feedback?
Lange: The biggest misconception is that you can somehow manipulate reputation — for example, pump the web full of positive comments. In reality, it doesn't work that way. Brand is co-created with customers based on their experience. The only way to improve your reputation is to engage the community and ask them for reviews to get a representative sample of feedback. Engage them on social media, and solve problems through ticketing and workflow on the operational side.
Q. Outside of engagement, retailers are looking at data generated by the Social Suite. What are you hoping they'll get out of this data?
Lange: We want to help brick-and-mortar retailers obtain their rightful position in the world of merchandising. We're passionate about hyper-local marketing and offer it in 77 industries. You can shape customer perception the right way to drive more business to your locations. Our vision for location-based retail is to integrate the digital experience with the four-walls experience.
Q. What's next for Reputation.com?
Carton: We are focusing this year on artificial intelligence (AI) and deep insights for retailers. Reputation takes a year to build and a few weeks or less to destroy. We want to give them to the tools to be proactive so if they have a social media crisis, they're able to anticipate and react to the market.