How Retailers Can Improve Their Google My Business Listings
Reputation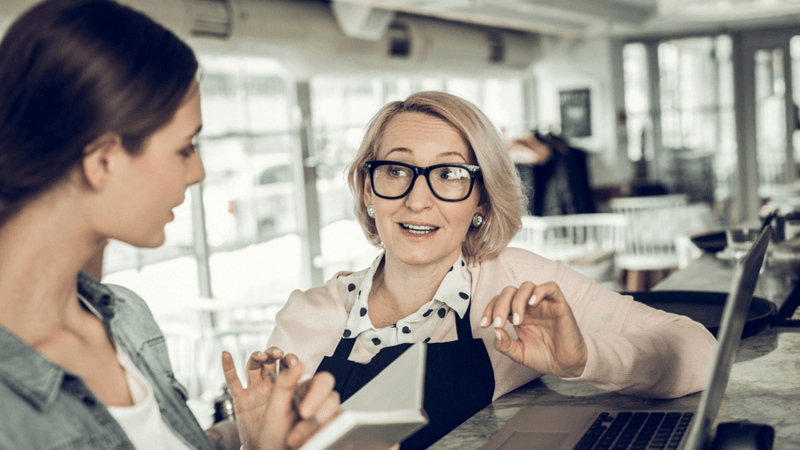 Retail stores may do all of their business in person, but that doesn't mean they don't have to worry about their online presence.
Every month, there are around 7 billion unique local searches on Google, and retail businesses need to do what they can to appear at the top of Google local search results. Claiming and completing your Google My Business listing is an excellent starting place. Except for word-of-mouth recommendations, small and medium retail owners cite SEO and online business directories as the top marketing channels for bringing in new leads and customers.
Here's how to make your Google My Business listing work its hardest as a marketing channel.

Sign Up, Claim and Verify Your Google My Business Listing
The first step is to claim your Google My Business listing, which you can do for free. Fill out the listing as completely as possible and with maximum accuracy, so the listing works with your other web properties to boost your local SEO. Google will verify your business by sending a postcard to the address on your business listing. When you receive the postcard, don't ignore it. Enter the code on the postcard into your Google My Business Profile to make your listing live.
Regularly Review Both Google My Business and Your Website
Check your Google My Business listing regularly for inaccuracies or incomplete information, and correct any errors. If you haven't signed up for Google Search Console (which used to be called Webmaster Tools), do so. This free service creates a site map for your business website and notifies you of problems such as broken links and other issues that can lower your search ranking. Correct any site problems for which you receive notifications as soon as possible. This will also help your local search rankings.
Add These Elements to Your Google My Business Listing
Your Google My Business listing should include your brand logo, a store photo, product pictures and an eye-catching cover photo. You can also add videos to your Google My Business page as long as they're less than 30 seconds long, are smaller than 100 MB and have at least 720p resolution. Google My Business will include both reviews from the web and Google reviews. These will work to your benefit if you have an effective review management process.
Solicit and Respond to Customer Reviews
The best way to ensure your business has plenty of glowing reviews is to ask for reviews from all your customers.
A link in a text message or an email that takes customers directly to a review site helps ensure your happy customers make their feelings known. When you receive negative reviews, respond to them quickly, and with the utmost courtesy and professionalism. Unless the negative reviews violate review policy, they can't be taken down, so your best approach is to use them as an opportunity to show that you value customers' feedback.
Google My Business listings represent an investment of your time, but it is an investment with a potentially significant return. Excellent SEO throughout your website coupled with a complete and accurate Google My Business listing can go far in propelling your business to the top of local search results. It's great for business and great for your reputation.