How Retailers Can Harness the Power of Positive Reviews this Holiday Season
Reputation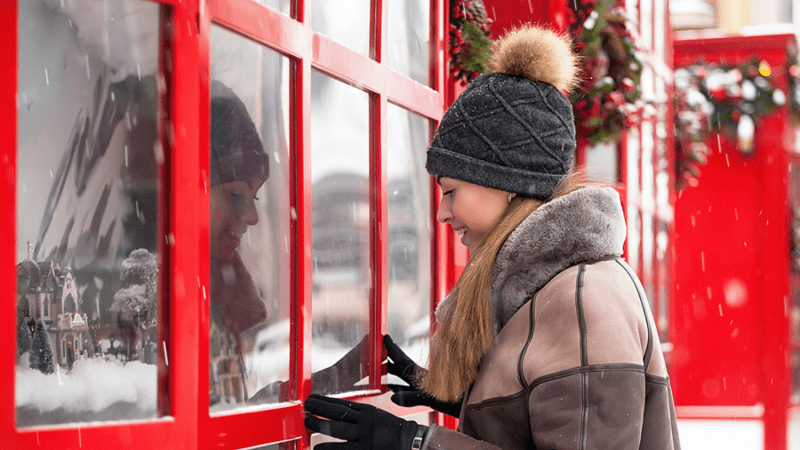 The holiday shopping season is upon us, and retailers are gearing up to make a big push in Q4.
Harnessing the power of positive reviews is one of the best steps that retailers can take to improve sales, both during the holiday shopping season and afterward. An impressive 95% of people in one survey said that online product reviews affect their choices, and 60% of consumers in the 18 to 44 age group trust online reviews more than the recommendations of friends and family.
Here's how to use online reviews for effective retail reputation management.
Learn to See the Positive in Negative Reviews
Occasional negative reviews serve an important purpose. When people see an endless stream of glowing, 5-star reviews, they are often skeptical, wondering if the reviews are genuine. A negative review, if you respond to it professionally, dispels skepticism and shows your commitment to great customer experience. Don't panic over a negative review. Respond to it with courtesy and professionalism, and seize the chance to turn the reviewer's experience around.
Showcase Reviews with a Well-Designed Google My Business Listing
Your Google My Business (GMB) listing can be one of your most powerful review platforms. This online "front door" to your business lets customers see your reviews without even having to click through to your site. Additionally, your GMB profile provides context for reviews as well as essential business information that makes it easier for potential customers to choose you over competitors.
Don't Postpone Responding to Reviews
Check out our Managed Services for Google offering.
The holiday shopping season isn't that long, so your window of opportunity for turning around negative customer experiences is relatively small. Monitor reviews so you can respond right away, allowing potential customers to get a fuller picture of your business and customer experience practices.
With the right online review management tools, this doesn't have to be a chore, and it is one of the best ways to make your online reviews work for you rather than against you.
Find Creative Ways to Ask Customers for Reviews
The key to ensuring that positive reviews outweigh negative reviews is review volume. The more reviews customers leave, the more accurately they reflect the true customer experience.
You can ask for customer reviews at the point of sale, on receipts or in online correspondence with customers. In-store signage can include a QR code that customers can scan to go directly to your Google Reviews page. Gift receipts can offer a QR code recipients can use to review products, and customer surveys can end with a page offering links that take survey respondents to your Google Reviews page. Eighty percent of customers are open to leaving reviews, so those "asks" won't go unanswered.
Online review management and retail reputation management go hand in hand. During the busy holiday season, you'll have plenty of opportunities to ask customers to leave reviews, and you can build your review volume and improve your star ratings by doing so.
Reputation.com offers Managed Services for Google. It is the best tool for managing your GMB listing as well as managing and responding to reviews with maximum efficiency. The combination of a great GMB listing and outstanding review management empowers you to improve your online reputation while boosting your SEO simultaneously.