Reputation.com CMO Mark Lange to Speak at American Marketing Association
Reputation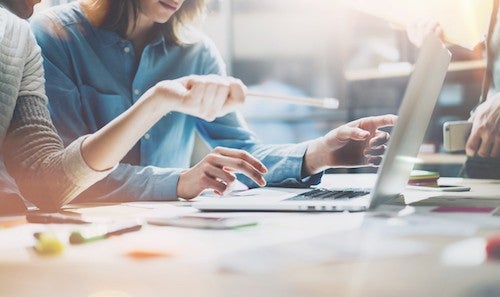 No matter what you spend on clever advertising or elaborate marketing campaigns, if you don't have loyal customers advocating for you online, your reputation — and your business — will suffer.
In fact, nearly nine out of 10 (88 percent) of consumers say they trust online reviews as much as personal recommendations. And 72 percent say positive reviews make them trust a local business more.
As Online Reputation Management (ORM) gains momentum and becomes central to successful marketing strategies across many industries, marketers nationwide are taking notice.
ORM at AMA Michiana
To that end, the American Marketing Association (AMA) Michiana is planning in-depth coverage on the topic at at the St. Joseph Conference Center in South Bend, Indiana, May 23. The session, titled "Use Online Reviews to Improve Customer Experience and Grow Revenue," will feature Reputation.com CMO, Mark Lange.
Lange will talk about key strategies and practical, how-to tactics to help businesses strengthen their online presence and reputation, and how marketers can:
Earn a balanced portfolio of online reviews to improve online search rankings and star ratings.

Simplify and accelerate the process of responding to reviews.

Leverage review response and social media to address concerns and build customer loyalty.

Glean actionable insights from reviews and social posts to improve the way businesses run.  
"Companies and their marketing departments are no longer in control of brand sentiment and perception," said Lange. "The power has shifted: You and your locations now co-create your brand with your customers across the social web. We'll talk about straightforward ways to build an accurate and fair picture of your business online, understand and improve the customer experience and drive revenue growth."
About the Event
AMA Michiana brings together marketing leaders from Michigan and Indiana. You can learn more here.