Reputation Score 101: What Is It & Why It Matters
Reputation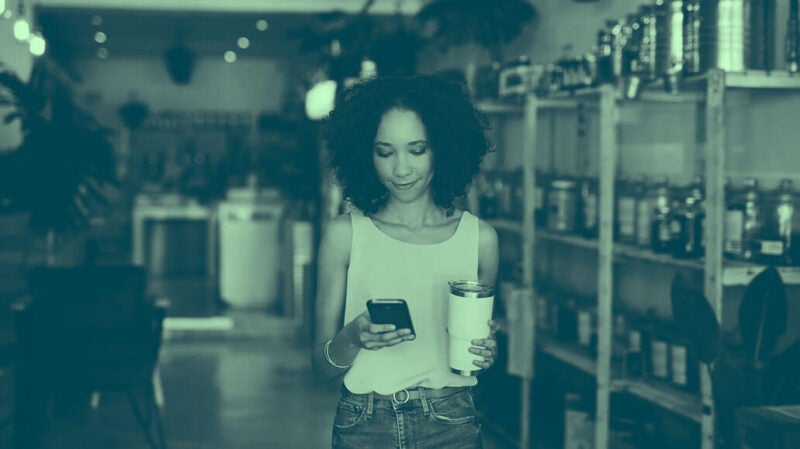 In the Online Reputation Management (ORM) field, a universal numerical score is a common way to gauge your brand's online reputation. It's a necessary tool to grow and improve your business as you can learn where you're excelling and where you still have room for improvement.
However, many companies often focus on scoring criteria that is either incomplete or improperly weighted, offering a skewed and partial view of how your company is doing.
Reputation takes a holistic approach to account for all components that affect your reputation, ranging from search impressions to social engagement, unresponded reviews, and more. We combine all of these factors into a single metric called Reputation Score.
Our score is more impactful than other measures that isolate a specific component (think NPS, star ratings, etc.) because in addition to showing you where you stand with customers and why, we provide prescriptive next steps that are customized to your business so you know exactly what actions can improve multiple areas of your reputation and Score overall.
Related: How to Raise Your Online Reputation Score
What Factors Make up a Reputation Score?
Our Reputation Score is a real-time calculation carefully pulled together by analyzing a number of different channels. Based on your businesses' feedback data, your score can range from 100 to 1,000 and offers an accurate and honest look at how your customers perceive your brand. We're able to calculate this number by pulling in feedback from the following factors:
Business Listing and Directory Presence — We analyze how accurate and complete your listings and directories are and how easily customers can find you online.
Online Reviews — We assess if you're getting enough reviews, which sites those reviews appear on, and if your team is responding frequently enough to that feedback.
Social Media Presence — We evaluate the presence and activity levels on social media channels to gauge how much people engage with your brand online.
Overall sentiment — Our algorithm determines how well consumers feel about your brand based on patterns found across written feedback from reviewsi and social media.
How is a Reputation Score Different from a Net Promoter Score?
Previously, a Net Promoter Score (NPS) was the industry standard that companies used to judge how they're doing with vital aspects of their business such as customer engagement, brand identity, and overall satisfaction. NPS has some major advantages, as it is a clear way to measure how likely a customer is to recommend your business. But other than that, it's a fairly incomplete number.
Related: Reputation Score: The Power of Positive Feedback (with Examples)
Our Reputation Score is different than NPS because it looks at more than one channel of feedback. NPS is usually collected through a survey that asks one question at a single moment in time similar to, "How likely are you to recommend our company to a friend, on a scale of 1 to 10?"
Reputation Score, on the other hand, accounts for solicited and unsolicited feedback from various sources at multiple touchpoints which allows you to see true customer sentiment. That way, you have the most complete look at how your company is doing.
How is a Reputation Score Different from Star Ratings?
Star ratings are a helpful indicator of what customers think of your business. However, due to their subjective nature, a star rating does not always provide an accurate representation of sentiment from written comments. That's because similar to NPS, star ratings measure a single component of a customer's thoughts on your business.
Reputation Score is different because it creates additional and unique value from star ratings. Our algorithm is able to look beyond the stars and aggregate and understand what the reviews actually mean for the business.
Customer reviews are an essential component in getting your business on the first page of search. So the more you understand the specific feedback in your reviews, the better you'll be able to act on that information. That in turn will help you to get more positive reviews.
In other words, Reputation Score accounts for components that NPS and star ratings simply cannot. We go beyond isolated moments of feedback and instead, combine all structured and unstructured feedback about your business in order to provide the most complete view of your brand health and customer satisfaction levels.
How Reputation Score Helps All Areas of the Business
No matter who is running point on monitoring your customer feedback, the impact of analyzing this data affects every part of your business. The Reputation Score accounts for the digital, social, and customer experiences your company delivers to customers and leads alike.
In addition to showing you where you stand and why, Reputation Score provides prescriptive next steps that are customized to your business needs. These are based on the assessment of your Score and what components of your reputation can improve.
Reputation Score is innately tied to business value and it's proven to increase revenue, drive efficiencies that decrease costs, and improve risk mitigation. Companies that count on their Reputation Score and put the insights into action reap benefits such as:
Retailers experience nearly 4% higher sales growth than others;
Hospitals earn $1.2M more revenue per bed each year;
Automotive dealerships see up to a 10% increase in sales;
Properties that gain a 100-point increase in Reputation Score add between $150,000 annual top-line revenue per every 500 units managed.
Ready to learn more about your Reputation Score? Sign up for a demo today. If you're a customer looking to dive deeper into your insights, contact your customer success manager or our support team here.