Reputation Management for Car Dealers in 2019: 6 Takeaways from Ali Fawaz's Recent Podcast with Dealership News
Reputation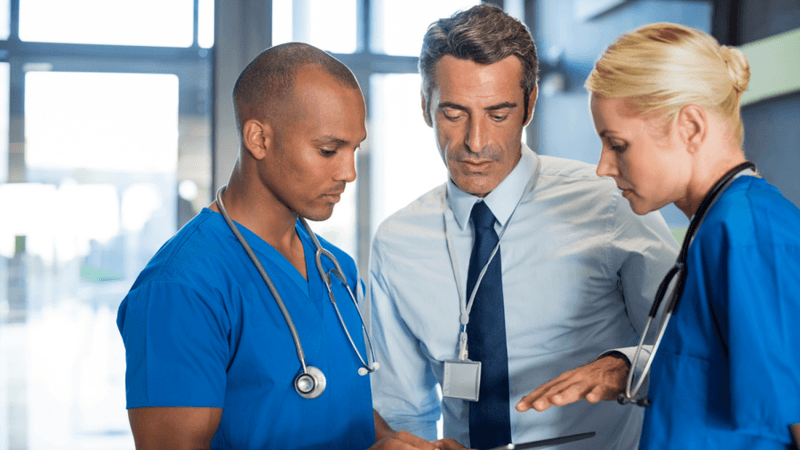 A well-managed online reputation leads to better business outcomes for car dealers.
Dealerships that use Reputation.com's Reputation Score sell an average of 2.4 more vehicles per month, and over time, that makes a tremendous difference in their financial health.
Ali Fawaz, General Manager and Senior Director at Reputation.com, recently spoke with Dealership News on the topic of reputation management for car dealers (you can listen to the conversation here). Following are six key takeaways from this interview.
1. Strong SEO Depends on Complete, Correct Business Listings
Google wants to serve up the highest-quality, most relevant results for users' searches, and when it comes to businesses, Google relies on business listings as a key determinant of quality. Businesses that take the time to go into Google My Business and complete their listing in as much detail as possible demonstrate their relevance and make it easier for the search engine to prioritize them in search results.

As your business listing is the primary place where potential customers find information about your business, you need to use as many as possible of the features as Google offers. The most important ones are:
Business name
Website link
Contact phone number
Business hours
Physical address
Business category
The information in your listing must match the details you have on your business website, or else Google may consider the information outdated, which could harm your search rankings.
2. Monitoring and Maintaining Business Listings Must Be High Priority
A strong business listing depends on more than just completing the information in Google My Business one time. Like any other web asset, business listings must be monitored regularly and updated. This is particularly important because not all elements of the listings are under the sole control of the business. Therefore, car dealers who want to ensure they rank as high as possible in search listings must complete their business listing in detail, and monitor and maintain the listing regularly to ensure accuracy.
This requires considerable effort, but the Reputation.com Business Listings solution streamlines the process. One way it does this is by auditing all your business location listings across search, maps and business directories, identifying discrepancies and missing data, and making it easy to fix any issues. It can even automatically push correct location data to search engines, social media sites and industry-specific sites.
3. The Key to Ensuring Your Reviews Accurately Reflect Your Business
Negative reviews are a fact of life, and unless the reviewer clearly breaks review site rules (by including personally identifying information on a staff member, for example), you can't have them taken down. Fawaz advised that your best approach to dealing with negative reviews is to first learn from the review,  then resolve the issue. Beyond that, your strategy should be getting as many reviews as possible, because research shows most reviews are positive.
Fawaz stressed the importance of asking for reviews. When you don't explicitly ask customers for reviews, you're likely to get reviews mostly from customers who were disgruntled enough to put their thoughts on the web. However, when you make it a point to ask customers for reviews, either in person immediately after a sale or by email soon after, you will find that you not only get more reviews, more of them will be positive.
Download our free Online Reviews and Ratings 101 guide
4. How Email Keeps Your Reputation Management Efforts on Track
Email can be an outstanding channel for soliciting customer reviews. While some dealers offer apps that let customers create a review while they're still in the dealership, there are some advantages to requesting reviews by email a short time after a purchase. The event is still fresh in their minds, but they've had time to digest it a bit and certain aspects of the process may stand out for them. And if they open their email on their computer rather than their phone, they're equipped with a full keyboard that's more amenable to the creation of a more in-depth review. People like star ratings, but they especially like longer, detailed reviews when choosing among car dealerships. Plus, you'll get more in-depth detail about the customer's experience.
Email can also be a terrific tool for delivering customer surveys. Reputation.com helps car dealers create simple relevant surveys that deliver actionable insights. Surveys can, for example, let a dealership know whether they need to focus immediate reputation management efforts on their business listings, on soliciting more reviews or on their strategy for a third-party site (such as Cars.com).
5. Social Media Strategy Is Far More than Having Social Media Accounts
Fawaz emphasized that simply having social media profiles is not the same thing as having a social media strategy. A social media strategy can deliver measurable results, but requires commitment. A good social media strategy is comprehensive, cohesive and goal-oriented. Some car dealers may want to drive traffic to a landing page, while others may want to raise brand awareness. Knowing the goal influences how you craft your social media strategy.
And like business listings, managing social media is an ongoing effort. Not all dealers have the personnel with the skills and time to manage social media well, but the Reputation.com Social Suite is there to help. Not only does it take care of "social listening," it assists with tracking comments, likes, shares and mentions while making it easy to create and curate targeted, relevant content – all of which is manageable in a central library.
6. An All-in-One Platform for Reputation Management Gets Superior Results
Finally, Fawaz discussed the advantage of having an all-in-one platform for online reputation management. Reputation.com excels largely because of the depth of its experience in helping companies manage their reputation, but also because of the level of technical talent Reputation.com has engineering its solutions.
Not only does Reputation.com deliver Reputation Score, which gives companies a single number metric covering all aspects of reputation, it breaks down the components of the score, so companies have actionable insights on the best next steps to take in improving their reputation. And there's no switching from one platform to another with Reputation.com, so users are sure not to miss any key steps.
Car dealers depend on having a strong online reputation, and that won't change. Reputation.com offers a comprehensive suite of reputation management services in an all-in-one platform to make it straightforward, efficient and, most of all, effective. If you're interested in learning more, we invite you to download our free guide to How Reputation.com Does It: Reputation Score.