Reputation.com Nabs 2018 Stevie Award for Customer Service: Q&A with Our VP of Customer Success
Reputation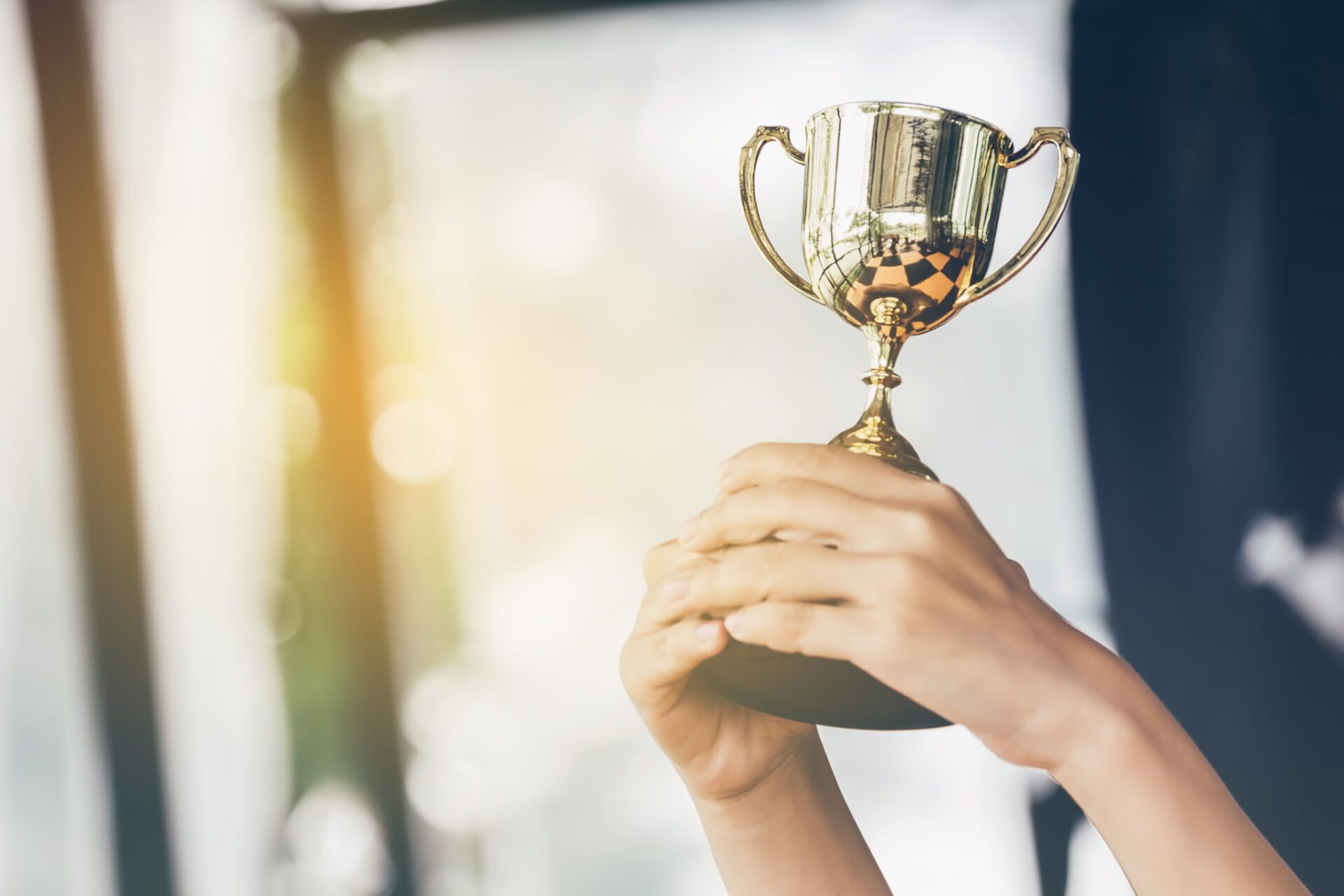 How do you know your service organization is top-notch? You win a Stevie Award.
Reputation.com received an award from The American Business Awards®, in the category of Customer Service Department of the Year for companies with 100+ employees. The American Business Awards® are one of the seven categories of Stevie® Awards, the world's premier business awards.
We recently spoke with Cassie Tod, Vice President, Customer Success at Reputation.com about what the award means to her organization and Reputation.com customers, and how she sees her organization evolving in the near future.
What does the American Business Award for Customer Service Department of the Year represent?
As an online reputation management company, we strive to provide top-notch customer service and support. Winning the award validates the hard work we've done and confirms we're moving in the right direction. It's also wonderful for our employees to see that their efforts are being noticed.
Describe Reputation.com's customer service organization? How does Reputation.com provide excellent customer service?
Every one of Reputation.com's customers has dedicated customer success manager — or CSM — who is focused on their account. Our CSMs conduct the initial onboarding and ensure responsiveness throughout the client lifecycle. Our teams are segmented by industry, and we have a senior team who focuses on some of our largest customers.
Last year we added a dedicated customer support team to handle inquiries from the field and to respond to requests. As a result, we're able to live up to our very ambitious service-level agreement for inbound calls, which requires we resolve 90% of all inquiries within one day, and 95% within two days.
Importantly, our team is nimble and can adapt to the rapidly changing digital world. For example, when Google issued a change in its privacy policy recently, we proactively reached out and educated our customers on the matter, acting as strategic consultants versus waiting for Google. Being proactive is an essential step to delivering great service.
How is great service important to Reputation.com customers?
Our customers have businesses to run, and it's difficult if they have to wait for a vendor to respond to their needs or answer a simple question that's getting in the way of their work. We have created a culture in which every question is important — no matter how big or small — and we aim to resolve it as quickly as we can so the customer can move on.
For example, one of our customers had a question about their Google My Business listing. Even though they don't use our Business Listings module, our team researched the solution and followed up with Google on their behalf. That's just one example of how the team goes above and beyond what's required to deliver exceptional service.
What training does your team have?
We start with formal training during onboarding, which covers our products and processes. They earn in-product training certifications and participate in live training and shadowing exercises. We also have ongoing, weekly trainings so they can learn what's going on in the industry, learn about product updates and brush up on their skills as services professionals. They're expected to be experts, so we spend a lot of time to make sure they have the skills and expertise they need.
How do you see Reputation.com's customer service organization evolving over the next year?
As a company we're continuing to grow rapidly and our platform is continuing to mature. We've been focused on building expertise across a breadth of services; now we're getting deeper into each individual service. We're also improving our team structure so we can service customers even faster, which leads to better satisfaction.
How does Reputation.com's level of customer service excellence distinguish the company from competitors?
Because we have a fully integrated platform and not just point solutions, the knowledge of our team expands across many parts of ORM. Every person on the team is trained across all modules of our platform. Many of them have been with Reputation.com from the beginning, so it's a very seasoned team. Although ORM is a relatively new concept, they've grown up with it, so to speak, which makes them subject matter experts — and that's very rare in such a new industry.
About the Stevies and American Business Awards
The Stevie Awards were created in 2002 to honor and generate public recognition of the achievements and positive contributions of organizations and working professionals worldwide. The winners in the American Business Awards category were determined by the average scores of more than 200 professionals worldwide in the two-month judging process. Winners will be presented with their awards at The 16th Annual American Business Awards banquet on Monday, June 11, 2018 at the Marriott Marquis Hotel in New York City.