Reflecting on the Acquisition of SIM Partners by Reputation.com
Reputation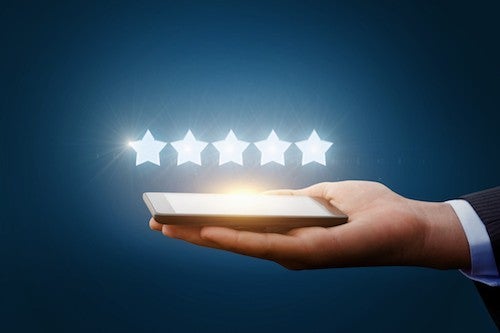 An informal Q&A between Mark Lange, Reputation.com CMO and Jon Schepke, General Manager, Reputation.com Chicago Office
Why did Reputation.com acquire SIM Partners?
SIM was one of the first companies in the industry to provide Business Listings (i.e. Location Data Management), Directory Management and optimized Location Pages:
Q: What does the deal mean for Reputation.com and SIM customers?
All customers will benefit for three reasons:
Being part of a broader technology stack will empower SIM Partners & Reputation.com to better service and support customers going forward.
Large multi-location enterprise brands and large healthcare systems require one single integrated platform. We believe this acquisition will provide the best single solution to cover the entire span of consumer engagement for location-based enterprise businesses and healthcare system, including location data management, directories and business listings; online review management, social media and surveys; and operational insights that help businesses improve quality of service.
Both companies have a shared vision to be the leader in the space in multiple verticals.
 Q: How will SIM's technology be integrated with the Reputation.com platform?
The Chicago office is responsible for supporting these blades: Business Listings, Directory & Pages. We have a detailed integration plan and we are actively working with the product and technology teams on both integration and innovation.
Q: How does the acquisition further distinguish Reputation.com in the ORM marketplace?
Our expertise in a broad range of industries was one of the driving factors behind the acquisition. When you engage a CMO for a large brand, not only do you need to have one integrated technology stack to solve a lot of their pain points, but you also need to possess domain expertise to help them move their brand forward.
Q: What does this acquisition mean for the industry?
For the first time, location-based enterprises have a single platform to cover the entire span of customer experience — from the moment a consumer searches for a service or healthcare provider, to every branding moment that happens across the social web and review sites, to the operational improvements that improve service delivery over time.
Q: Why do you think the acquisition will be a success?
Our CEO, Michael Fertik, has created very detailed KPI's for this acquisition that have been properly communicated to the executive team. Based on these KPI's, I am confident we will deliver on these success metrics.
We couldn't be more excited about our path forward, our unmatched position in the market, and the tremendous opportunity we have to support our customers' success more broadly and effectively than ever before.