Recommendations for Restaurants During COVID-19 Closure
Reputation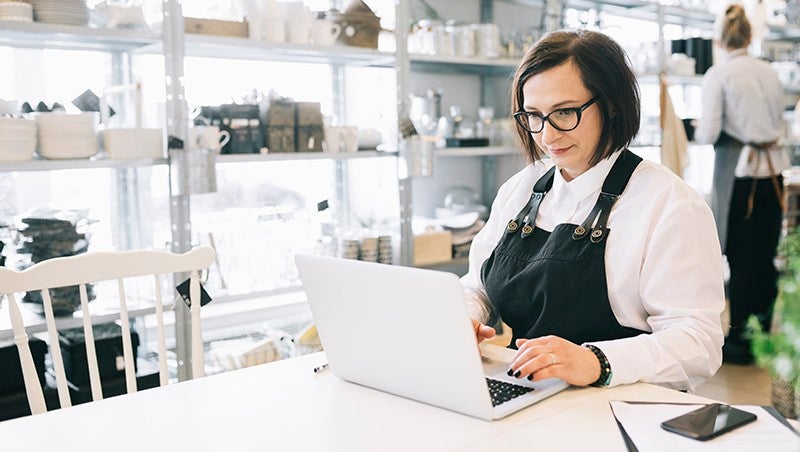 If, like the vast majority of hospitality brands in the UK, you're being affected by the COVID-19/Coronavirus disruption, it may feel like a lot is going against you at the moment. But there are things you can do to help your customers during this time until hopefully, we return to normal.
After the Prime Minister's Friday evening announcement to close all hospitality businesses from welcoming customers onto your premises, we've put together some of our top tips to help restaurants and hospitality brands operate online over the next month or so.
Google My Business
We can't stress enough the power of Google during times like this, and in general really. The first place people will look for information will be Google. It's so important to maintain an active presence on your Google My Business (GMB) page and social media, but let's start with GMB first.
Opening Hours
It's likely that your opening hours will have changed. Google is fast-tracking a 'temporarily closed' option for situations like this. Until this is live however, make sure your hours are correct.
You may be closed for people coming into your premises but are doing takeaway orders, or maybe you're running a reduced service? Either way, make sure you update your hours so people don't visit and find you closed when your GMB says you're open.
Still Taking Orders?
If you're a restaurant, cafe or takeaway, you may be able to take orders through your GMB page. Many people are choosing to order takeaways now as they stay in self-isolation, after the announcement on Friday where the Government ordered the closure of all restaurants, pubs, cafes, and bars, this could be a way to keep your kitchen busy whilst the number of people visiting drops temporarily. To take orders through your GMB page, you need to ensure your primary and secondary categories and new attributes are accurate and have your menu live on GMB.
Update Your Q&A Pages
Right now, people will be searching online for information about their local businesses. They'll be looking for information via searches including, 'Is [business name] still open for business?', 'Does [business name] do takeaway orders?', and 'what times is [business name] open today?'.
Businesses are scrambling to update their GMB pages with fresh information, but don't forget about your Q&A section. Unfortunately, word of mouth can help to spread misinformation during crises like we're currently seeing, however, information directly from your branded channels, including social media and your GMB pages instantly carries more weight and credibility. Google itself is also being disrupted by the COVID-19 pandemic, the company says it is providing scaled-back service. According to its blog, Google's first priority is to protect the reliability of the information on Google Search and Maps. Google has temporarily disabled local review and Q&A functionality, among other changes that Google has shared. If you do have any questions that relate to this, please don't hesitate to contact your CSM.
Social Media is Your Friend
This is your big channel for community engagement. It's the second most-visited place after your GMB pages, and for some certain age groups, it'll be your most visited channel.
Inform your audience about steps you're taking in terms of cleanliness, your menu, opening hours etc. Share any positive community news you find. You may want to let your followers know that you're moving to takeaway only for example, and publish a new menu for these orders. You may be temporarily closing or doing contactless payment only. Either way, it should be business as usual on social media!
Your Website
We recently shared the news that for the first time ever, the majority of web traffic was going no further than Google search results page. However, this certainly doesn't mean that your website is something to forget about. In most cases, it's still where people will go if they want to see your menu. You should put up a message on your homepage about Coronavirus and any business changes you've made as a result. You could also implement a live chat option to help people get in touch.
A New Toolkit for Urgent Outreach and Response
When unexpected situations arise, confusion and uncertainty can spread quickly. Reputation.com is here to keep your business in control of the situation and help you strengthen customer relationships, especially in difficult times.
With our Business Continuity Bundle, both new and existing customers can:
Share critical advice or information with the right people, in the right place, at the right time
Answer questions and connect customers to important resources across your locations
Identify situation-specific feedback trends and iterate your approach on-the-fly
Looking Ahead
These are uncertain times, but help and advice is available. The UK Government has a webpage set up for advice and guidance, and if you're using the Reputation.com platform, we've got a section on our site you can refer to as well which we'll be keeping updated as a priority. We'll also be publishing a number of blogs over the next few weeks full of top tips, help and advice and general insight into how best to get through this together so check back often.