Real Estate Company Bozzuto Ranks #1 in U.S. for Online Reputation
Adam Dorfman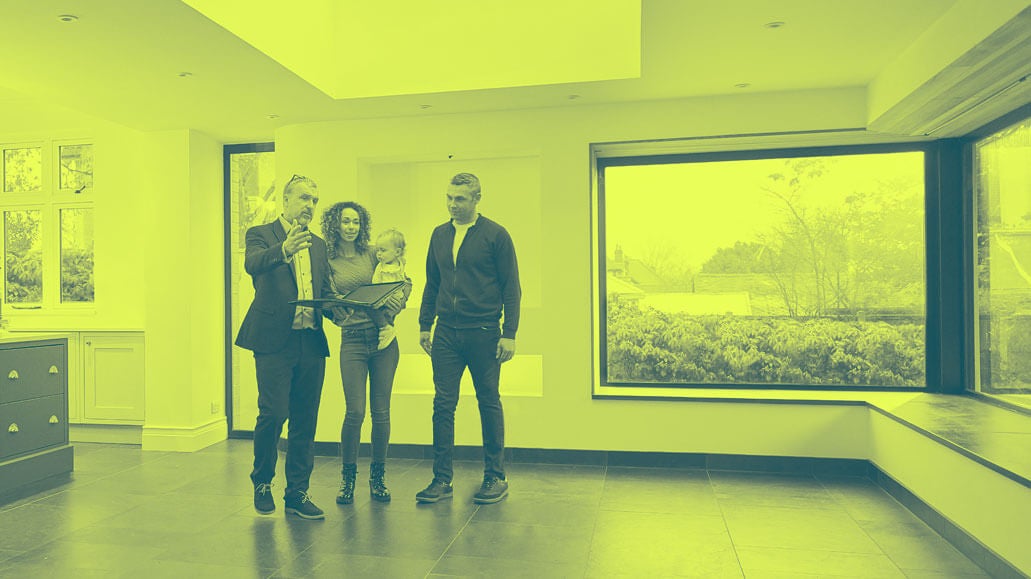 Background
Bozzuto is an experience-focused real estate company with expertise in homebuilding, multifamily development, construction and property management. Founded in 1988, Bozzuto has developed, acquired and built more than 42,000 homes and apartments in the U.S. The company currently manages 70,000 apartments and 2 million square feet of retail space along the East Coast, in Miami, Boston and the Northeast and Chicago.
Bozzuto began using the Reputation.com platform more than five years ago. Since adopting Reputation.com, Bozzuto has been named the number one property management company in the U.S. for online reputation by J. Turner Research and Multifamily Executive Magazine — four years in a row.
"When we first engaged with Reputation.com, online reputation was becoming extremely important, and we wanted to empower our community managers with an easy way to request, monitor and respond to online reviews. Since our first experience with Reputation.com over five years ago, the platform continues to evolve and offer even richer functionality that helps us scale our efforts across our growing portfolio of properties."
Kelley Shannon, Vice President of Consumer Marketing at Bozzuto
Challenges
Bozzuto's consumer marketing team was using proprietary software to track and count reviews, but the tool wasn't designed for responding. "We outsourced the effort to India, and it was very manual and antiquated," Shannon said.
Another proprietary system, Bozzuto Listen, was used to collect resident feedback and address issues privately. "We were using that information to help improve service at our properties, but we were missing an opportunity to tune into feedback in online reviews on major review sites, such as Apartments.com and Google," she said.
Another challenge was the need to turn sentiment around for properties new to the Bozzuto portfolio.
"We've been growing rapidly and taking on new assets," said Shannon. "Typcially, those assets aren't performing as well as they could, which is why they require new management in the first place. Our team's job is to address their performance, learn what residents want and what's missing from the experience, and help the property managers improve tenant sentiment."
Bozzuto needed a solution that could aggregate feedback from all sources — surveys, social and on-premise feedback — and make it available to Shannon and her team through a single dashboard. Only this way could they track the progress of all properties, share insights across the organization and ensure community managers were responding quickly and consistently to tenant complaints.
"Responding to feedback is an important part of who we want to be as a company. If a tenant has taken the time to write to you, you need to be accountable and take the time to respond."
Kelley Shannon, Vice President of Consumer Marketing at Bozzuto
Solution
Bozzuto currently uses a breadth of capabilities of the Reputation.com platform, including reviews, surveys, reporting and analytics, and insights.
"Soliciting, monitoring and responding to online reviews and surveys is part of our daily discipline," said Shannon. "We're very focused on how many reviews our community managers at all locations request and respond to, and if they're not performing in that area, we follow up rapidly."
Community managers use surveys to ask tenants to rate their experience, followed by a review request. The company offers incentives to ensure managers are actively requesting and responding to reviews.
Shannon said she often sends Reputation.com's literature about best practices for improving reviews and ratings to property managers, to help them learn how to request and respond to reviews effectively. Templates within the platform help managers use appropriate language when writing the correspondence. Shannon's team responds to all negative reviews directly, and enlists help from Reputation.som's managed services team to respond to 4- and 5-star reviews on their behalf.
"We want our property managers to feel comfortable sending requests and responding to reviews, and the templates make it easier and less time-consuming," Shannon said.
"In addition to watching their reputation score, we watch the ORA score through J. Turner, which publishes reputation leaders every year. We want to top that list, so we have to make sure we're getting reviews on multiple channels — not just Apartments.com and Google. We track the high performers, put them into a drawing and award gift cards, and give them company-wide recognition."
Kelley Shannon, Vice President of Consumer Marketing at Bozzuto
Shannon's team also uses Reputation.com's Leaderboard feature to inspire healthy competition among property managers.
"Property managers can see who is leading in terms of requesting, responding and ratings, and the friendly competition helps motivate them."
Kelley Shannon, Vice President of Consumer Marketing at Bozzuto
Unified Dashboard Provides Rapid Insight
Shannon's team loves Reputation.com's Dashboard, which enables them to quickly scan and understand how various properties are performing in terms of ratings and reviews management. The platform's Sentiment Analysis features, such as word clouds and tornado charts, help them share performance metrics with various stakeholders.
Ratings and reviews are streamed to Bozzuto's corporate site, using Reputation.com's streaming widget. "It's important to provide visibility into the high level of service we provide, and the platform enables us to do that easily and consistently," Shannon said.
"We can identify which properties are doing well and which are falling behind, and take action. For example, we noticed one property's review score had dropped dramatically, so we packaged up the information with a word cloud illustrating the problem, and sent it to the property manager and regional manager. They could see right away what areas needed attention and could focus their efforts more strategically."
Kelley Shannon, Vice President of Consumer Marketing at Bozzuto
Integration with Bozzuto Listen Enables Fast, Effective Troubleshooting
One of the big benefits of Reputation.com comes from the direct integration with Bozzuto's internal ticketing system, Bozzuto Listen. The team knows immediately when a tenant leaves a low rating and can respond directly through the Reputation.com platform.
"If a tenant leaves a 1-3 star rating on a survey, we receive an alert, and the tenant receives an invitation to discuss the concern with us, using Bozzuto Listen," Shannon said. "If they decline to do so, they're invited to leave a review, but many tenants will choose to engage with us through our private system. This gives us the opportunity to fix the issue before the tenant leaves a negative review on a public site."
Results
Since implementing Reputation.com, Bozzuto has seen dramatic results:
Average star rating across review sites increased from 3.4 to 4.2
Reputation score improved more than 400%, from 141 to 644
Properties have accumulated more than 37,000 reviews, over 80% of which are positive
"In 2015 we were only getting around 3,950 reviews annually. That number has nearly doubled — to 7,635 — since we started using Reputation.com."
Kelley Shannon, Vice President of Consumer Marketing at Bozzuto
Increased Brand Awareness
In addition to ratings and reputation score increasing dramatically, reviews of Bozzuto properties are distributed more evenly across a healthy mix of key review sites. "Reputation.com has helped us showcase ratings and reviews on Google, ApartmentRatings.com and other sites that prospective tenants use to find apartments," Shannon said. "This has increased our visibility and raised awareness of our brand across the web.
The results have had a direct impact on Bozzuto's ability to top J Turner's list of top property management companies for online reputation — giving them significant competitive advantage in an industry driven by reviews and ratings.
"Our secret sauce is about the service we provide," Shannon said. "When you read tenant reviews, it's always about who took care of their needs and how well they did it. Being able to see the good and the bad helps us improve and aligns with our corporate culture of optimization and training."
"With Reputation.com, we have everything on one platform, which saves us a lot of time and enables us to respond more quickly to tenants' needs."
Kelley Shannon, Vice President of Consumer Marketing at Bozzuto