Put Online Reviews to Work for Your Business
Reputation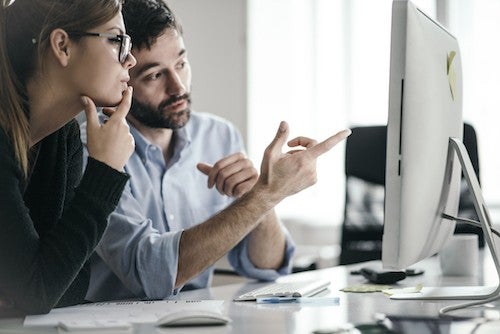 Word online is eclipsing word of mouth.
Consumer reviews are a powerful way to attract new customers. But why stop there when you can turn your customers' online reviews into a trusted source of fresh information — by streaming them to your website?
At a time when 90 percent of buyers look to online reviews when deciding on purchases, showcasing the reviews and star ratings that customers are leaving for you is many times more valuable than self-promotion, because it's user-generated content (UGC). In other words, you didn't make up the praise — you earned it.
Featuring that UGC on your locations' web pages also has a big impact on how high they show up in search results. A steady flow of fresh, recent reviews helps consumers find your business before your competitors even show up.
Amplify the Voice of the Customer on Your Site
Here's what streaming reviews and other UGC such as surveys and social posts on your website can do for you — and your audience:
Increase transparency: With transparency comes trust. Businesses that stream their third-party reviews demonstrate they have nothing to hide, and that they are viable, trustworthy partners who are open with their customers and prospects.

Boost credibility: Customers have 12 times more confidence in peer-written reviews than they have in professionally written marketing content. Additionally, there is nothing to be lost — and probably much to be gained — by including less than stellar reviews in your content stream. In fact, consumers say they actually trust a site more when all posted reviews aren't five stars.

Improve Customer Experience: By streaming reviews, surveys and other UGC, you improve the customer experience and provide additional information to help prospective buyers decide on a purchase.

Inspire Engagement and Higher Conversion Rates: UGC keeps site visitors engaged and on your site longer, and leads to higher conversion rates.

Ensure Freshness: Reviews have a remarkably short shelf life and are often considered by consumers to be stale after just a few months. Streaming reviews keeps the review flow fresh and relevant.

Enhance Excitement: Never underestimate the desire to be part of a community or movement, or to have the latest and most exciting product that everyone is talking about. A steady stream of third-party reviews helps create positive buzz around a brand, hot new restaurant or cool service, and continue to reinforce a customer's buy decision after the sale.
Don't Stop with Reviews — Stream Survey Data, Too
UGC also includes the results of customer surveys, which are just as useful to prospective customers as online reviews. Taken together, reviews and surveys are greater than the sum of their parts, because they amplify, complement and add context to each other.
Examples include healthcare organizations streaming patient satisfaction survey data, restaurants streaming diner satisfaction data, ecommerce sites streaming customers' satisfaction scores, and so on.
Because surveys are first-party content, they are crawlable by the bots and spiders that search-engines use to rank content.
Streaming both reviews and survey data delivers a terrific one-two content marketing punch, and should be considered vital to any Online Reputation Management strategy.
To find out more about using UGC to reinforce your brand purpose and messaging, request a demo.