Why Property Managers Need to Fix a Digital Disconnect
Reputation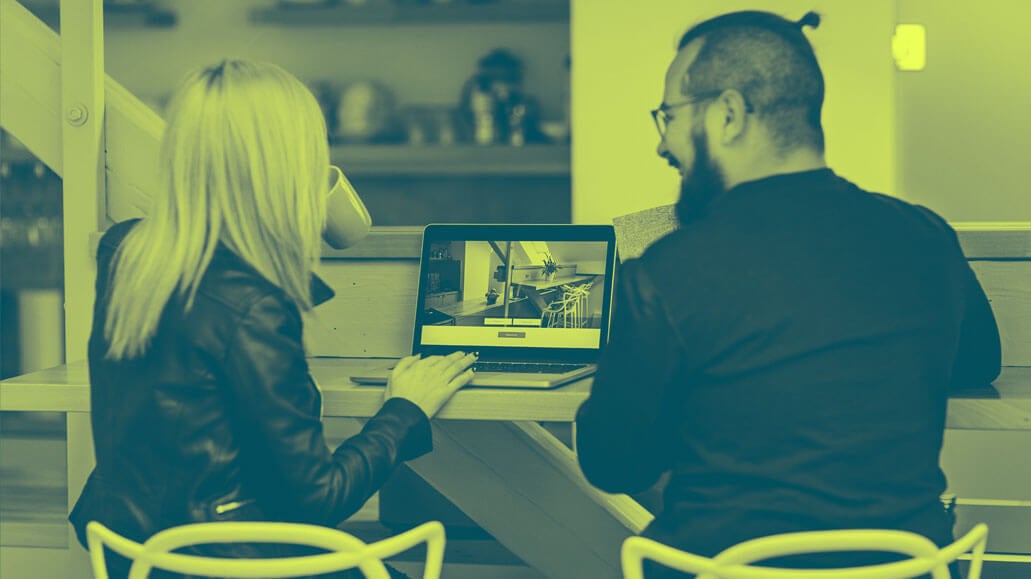 The $88 billion property management industry is suffering from a serious digital disconnect. In the United States, renters occupy more than 43 million units. When they search for apartments to rent, they're comfortable going online to do their homework, which includes reading reviews of apartments. 
But property management firms too often lack an effective digital presence, especially when it comes to publishing renters' reviews. As a result, the laggards face a disadvantage at a time when half of American renters say they are moving in 2021. 
Property Managers Are Not Accumulating Reviews
We recently analyzed customer opinions of more than 80,0000 multifamily residential properties. We also partnered with research firm YouGov to survey nearly 1,000 U.S. adults living in apartments. 
This helped us to understand how they make their renting decisions. From there, we ranked the leading property management companies in our 2021 Property Management Report using our Reputation Score. As we compiled our data, here's what we found:

Your potential customers are reading more local business reviews than ever. 84% of renters say they read reviews before touring an apartment. And

47% of people will read up to 10 reviews before touring an apartment.

Potential and current tenants left more reviews in 2020 than they did in 2019.

This is especially remarkable

because Google suspended reviews on Google My Business (GMB) listings during the height of the pandemic.
A shocking 32% of property management locations did not receive a single review on Google in the last 12 months. Only 20% received more than 10 reviews. In other words, a smaller number of property management locations are grabbing a disproportionate number of reviews. As a whole, property management locations are not gathering enough reviews. Property managers need to fix this digital disconnect by proactively managing their reputations online. That begins with asking renters to leave a review.
Related: Why Property Managers Face a Reputation Challenge
Why Property Managers Should Ask for Reviews
Getting feedback on reviews sites contributes to:
A higher Reputation Score

. The top-performing property management firms in our report enjoy a 1.7X higher Reputation Score than the lowest-performing firms. A 100-point increase

in a location's Reputation Score adds $150,000 (for 500 units managed) to $3 million (for 10,000 units managed) to its top-line annually.

An increase in tenant acquisition

.

R

esponding to ratings and reviews increases a property management firm's visibility in search results. That means more

great tenants

will find the location online.

Enjoy increased visibility

. Locations with Reputation Scores of 800 or higher enjoy 2.2 times more views on their GMB listings. They also see 2.7 times more actions compared to locations with a Reputation Score of 400-500. This advantage is crucial because a GMB listing is the

most important ranking factor for local search

. 
Best Practices for Property Managers to Manage their Online Reputation
To close the digital disconnect, property managers need to respond to online reviews, maintain their presence on Google and social media.  These factors can greatly influence Reputation Score. Following are some recommendations and best practices:
Request reviews

. Implement a process for consistently asking for reviews from every customer. This will help to build volume, increase star ratings, and search engine rankings.

Gaining reviews is essential. According to our survey with YouGov, nearly half of Millennial renters read between 5-20 reviews as they choose an apartment. They dig deep, and apartments with few reviews are at a disadvantage. Increasing review volume also provides more feedback to help improve customer service.
Related: Property Management Industry: The Impact of Online Reputation Management
Monitor reviews closely and respond to them

. Respond to all customer feedback, especially the negative reviews, to demonstrate a commitment to the customer experience with your rental properties. Leverage technology to monitor all reviews across the web. Create templated responses to ensure brand consistency and a timely response.

Share positive feedback with others

. Highlight positive reviews and testimonials on your website to amplify positive feedback.

Learn from the feedback in reviews

. Understanding resident sentiment is critical to delivering better service. Technology can help analyze structured and unstructured data.  This provides actionable insights a property manager can share with specific locations and property managers.

Turn GMB listings into content powerhouses

. It's especially important that your GMB listings across every single location are accurate and complete. For starters, make sure that the business name, address, phone number, and hours of operation are accurate.

You should also choose appropriate categories so that Google will know how to match a listing with search queries.

Property managers should use features such as Google Posts and Google Reviews to provide searchers with as much information as possible.

Closely monitor all of your social channels

. When property owners listen to and engage with renters' conversations about their locations on social channels, they build loyalty and trust. Like reviews, social commentary contains a wealth of critical insights about customer sentiment.

Property managers should consistently monitor and engage in social conversations about them.

This includes organizing, managing, and sharing localized social content.

In addition, it's important to use

social media

for time-sensitive announcements like rent payment policies.

Manage the customer journey with digital tools.

Leverage digital tools to respond to how the customer journey has changed. Walk-ins and drive-by visits are no longer the norms for potential tenants.

Prospects now search for and evaluate properties online.  It's important that property managers make sure that they take care to use tools such as video carefully. A professionally edited video tour will create an outstanding first impression. 
Related: Why Property Management Firms Cater to Baby Boomers
Continue to engage.

Create surveys and social posts that poll residents on important issues, then act on the results. Involving residents in important decisions about the properties where they live inspires goodwill and strengthens trust. It also allows you to screen tenants' true thoughts on your property.
Contact Reputation
Reputation helps property managers increase resident satisfaction and occupancy rates across all locations by managing their reputations online. 
Be sure to download a copy of our 2021 Property Management Report to learn how the leaders are strengthening their reputations. 
Keep Reading: Improving Property Management ROI Through Reputation Partnership