Organic vs. Local SEO: What Your Healthcare Organization Should Know
Reputation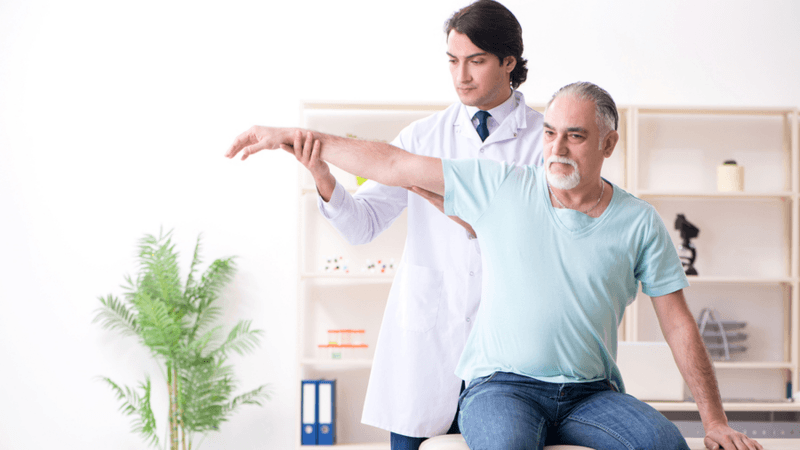 If you've been actively marketing your medical practice online, you've probably heard of both organic SEO and local SEO. You might wonder about the difference between the two, particularly as it relates to how you can attract and retain patients.
Organic vs. Local SEO: Healthcare Search Basics
The number of ways through which potential patients can discover your practice online continues to grow. This is fabulous for everyone, but it does create some additional work for healthcare providers who want to outrank their competitors.
Whenever people want to gather information about something, they can do so online. Most turn to Google, and the search engine giant controls which results get displayed first.
In some cases, these are organic search results, which are the list of 20 or so website links that span the first page of Google, after any paid ads. Depending on the search terms used, there may also be some "local" search results at the top of the page in the form of Google Map results linked to business listings.
If you want patients to find your healthcare organization, it's a good idea to optimize your efforts for both organic and local search results.
Optimizing for Organic SEO
To show up in organic search, it is vital that your website's content is of high quality. One of the ways you can focus on organic search is by regularly updating your website with relevant, engaging and informative content that is interesting and educational for your visitors.
Look at trending stories in your medical specialties for ideas, and take note of the interests and concerns of your target audience. Other components that can help with organic search rankings include:
Site performance: Page load speed is a Google ranking factor.
Site organization: A well-organized site will be more appealing to both visitors and search engines.
Metadata: This is hidden information that tells the search engines how to classify your content.
Backlinks: Quality backlinks, which can come from authority sites, social media and review sites, are considered a "vote of confidence" for your content and business.
(Download the 2019 Healthcare Reputation Report to learn more about online reputation management for healthcare pros.)
Healthcare Local SEO Best Practices
When a patient searches Google for terms that are location-specific, the search engine will return some additional results. Specifically, there will be a local 3-pack with the top three locations that match the search term.
Your goal should be to end up in this 3-pack (preferably at the top) for searches that include your city and neighborhood, or for people who use "near me" in their search. Some of the ways to optimize for local search include:
Claiming and verifying business and directory listings: Listings such as Google My Business and various medical directories will help you rank for these local searches. Add, claim and verify these listings.
Complete and update your listings: Verifying online listings isn't enough. You'll need to ensure that your information (name, address, phone number) is consistent. It's also a good idea to add as much detail about your practice as each listing allows.
Manage your reputation: Many online listings also allow and attract patient reviews. Ensure that you are monitoring reviews and have a reputation management system in place for timely and appropriate responses.
Organic SEO: All of the things that you do for organic search can also help your website succeed in local search.
Google Managed Services for Healthcare SEO
Most healthcare organizations should focus on both organic and local search to attract and engage the largest audience. This can be challenging when you're faced with handling all of the other areas of digital marketing and managing your online reputation.
As Google controls your visibility, it makes sense to pay particular attention to some of the healthcare local SEO best practices that will help optimize your business listings and keep you visible on that front page. Reputation.com now offers Managed Services for Google to help clients boost their Google presence.
Check out our Managed Services for Google offering to learn more.