Has Your Organic Reach Declined on Facebook? Here's What to Do about It
Reputation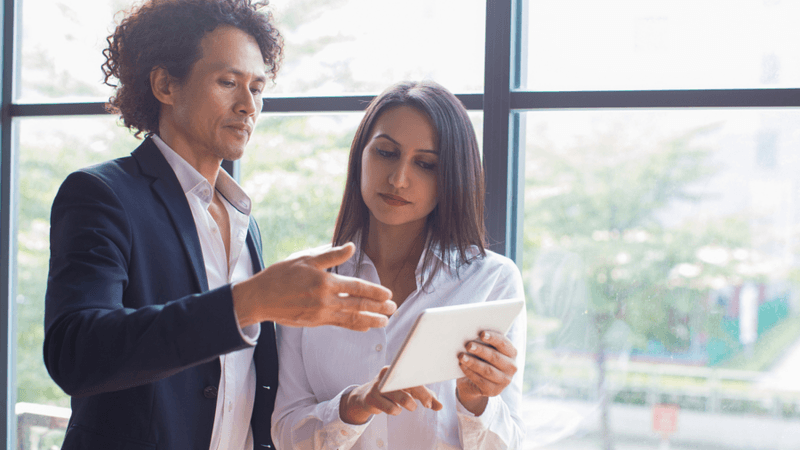 It's no secret that Facebook's recent algorithm changes have made it more difficult for brands to see the same organic reach they once enjoyed on the platform. If you've noticed a decline in organic reach, there are several steps you can take to improve your engagement. Below are some insights and tips for breathing new life into your Facebook presence and boosting your online reputation.

What's Happened to Facebook Recently?
In early 2018, Facebook announced that users would see more "personal" items in their news feeds and less content from Pages. In other words, it would give more favor to posts from friends and family, and the organic (or free) reach of business Pages would decline.
The truth is, organic reach for business pages on Facebook has been plummeting for years. Edgerank Checker released a study revealing that organic reach for the average Facebook Page fell from 16% in 2012 to 6.5% in 2014. While the latest changes promise to lower these numbers again, the stakes remain high.
Worldwide, over 1.47 billion people log in to Facebook each day, and 68% of Americans currently use the platform. It is the third most-visited website online, and a majority of B2C businesses (98%) use the platform for marketing and brand awareness.
Tips to Improve Your Organic Reach on Facebook
So, your current and potential customers are on Facebook, and organic reach is still a possibility. According to a private webinar that took place when this latest change was introduced, Facebook is looking to prioritize several types of content.
Anything shared over Facebook Messenger
Content that is "Liked" and commented on
Content that receives multiple replies
"Meaningful interactions" between users
These all denote "engagement," and you can boost your engagement and organic reach by focusing on these strategies:
Quality instead of quantity: It's a common misconception that "more is better" with social media. If you post too much, you're going to alienate your followers, and you risk plummeting reach numbers. Instead, post less and aim for higher quality.
Posting engaging content: Now that you're posting less, what should you post? That depends. As with any successful business, find out what your audience wants and give it to them. If you're unsure, check out some of these Facebook success stories.
Varying your content: One secret to success with engagement is to vary your content as much as possible. This means that you include a strong mix of videos, images, infographics and articles. This keeps things interesting for your readers, and you can also get a better idea about what works best with your audience. Learn to curate, so you don't have to produce all of this in-house.
Posting content at the right time: Speaking of learning about your audience, post on social media at the right time. While there may be an "optimal time" in general for Facebook, the schedule for your target audience may vary.
Informing, not selling: Pushy posts that beg, cajole and implore readers to "click here" or "act fast" can kill your organic reach. Social media users are savvy enough to know that you're a business that wants to make money. Facebook is gauging the "intent" of your posts and will filter them accordingly, so stop selling and focus more on being helpful and raising awareness. It will pay off.
Social Media Management Tools to Boost Your Engagement
When you engage consumers on Facebook, you invite them to have conversations about your brand. Some may come to the platform looking for reviews before purchasing while others are eager to give feedback about a recent experience. The more involved you are in these interactions, the more beneficial it will be for your engagement numbers and your online reputation.
Social media management can be a challenge when you are dealing with several platforms that are active around the clock as well as the daily management of your business. Reputation.com provides clients with a comprehensive Social Suite that allows you to view and manage all of these activities from a single location. You can see when someone mentions your brand or leaves a review, allowing you to respond quickly and appropriately.
Look for tools that enable you to manage content and campaigns from a single location, and even produce targeted ad campaigns to go beyond organic reach.
Download our free guide to Getting Started with Online Reputation Management to learn more.