How to Create a Multi-Location Social Media Management Strategy
Adam Dorfman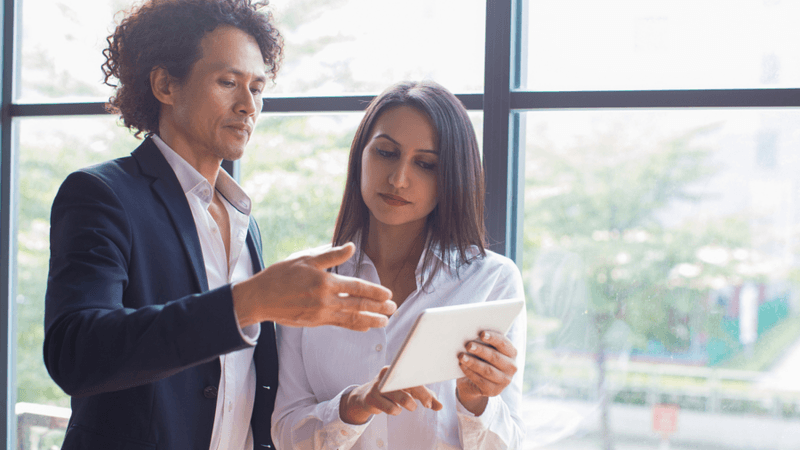 More and more consumers are turning to social media to connect with brands. According to Globalwebindex, the average social media user spends nearly 2.5 hours daily on social sites. Further, more than half (54%) use social media to research brands.
For multi-location businesses invest considerable resources in building a corporate brand. Protecting your brand's online reputation is vital, particularly in an environment where consumers are likely to search for information and reviews before making buying decisions.
However, managing social media and online reputation across multiple business locations presents some unique challenges. On one hand, you want to protect and promote your overall brand; on the other, you need to harness the power of local search to bolster each of your business locations.
With the right online reputation management (ORM) tools, you can do both effectively.
(Download our free ebook: Getting Started with Online Reputation Management.)
Corporate vs. Local Social Media Management
Your corporate office is the best place for establishing a brand identity as well as guidelines for all marketing initiatives. For example, it might outline the proper tone for social media posts as well as provide a list of acceptable fonts, images, logos and colors.
At the local level, management has a greater opportunity to connect with consumers. According to Mainstay Salire, social media posts from localized businesses reach five times more fans as corporate posts. That's because they're typically more "visible" in timelines and are seen as more "relevant" by customers.
Local stores can capitalize on things that mean more to their audiences, such as local events, sports teams and seasonal items. They can also combine this localized content with national branding standards to maximize reach.
Use the Right Social Media Management Tool
When it comes to connecting with your target audience, social media is vital. According to Ambassador, 71% of customers that have a positive experience with a brand via social media are likely to recommend it to a friend or family member.
Managing social media at the local level can be daunting, whether you hand this over to the stores or handle it on the corporate side. Your locations already have a lot on their plate and may not have the budget or time to craft social media content and monitor social platforms appropriately. Likewise, doing this on the corporate side can be both time-consuming and confusing.
When you're managing your reputation on social media for multiple locations, you'll get the best results by using a feature-rich social media management tool that allows your company to scale its social media management activities across thousands of locations. Look for a tool that enables you to:
Monitor keywords and sentiment across millions of websites.
Gain valuable insights, refine your content strategy and take action before negative comments spread.
Respond to social communities directly from the platform, ensuring personalized engagement for each of your locations.
Easily collaborate with your teams at the local level.
Share content, assign permissions and create simple team workflows to ensure brand compliance.
Use a shared content calendar to achieve maximum exposure.
Schedule quality content in advance and automatically post during high-traffic times.
Publish posts at scale for every location, creating a unique, personalized experience in each community.
Maximize revenue by boosting your best-performing content with highly targeted ads.
Compare performance against competitors or different locations.
Stay up to date on engagement and reach across all social channels through intuitive reporting features.
Reputation.com's Social Suite is part of a comprehensive, integrated platform for online reputation management. If your business is looking for ways to meet the challenges of social media management for multiple locations, this is an ideal solution.
Download our How to Improve Your Reputation with Effective Social Media Management ebook to learn more.