10 Milestones in the History of Google Maps
Reputation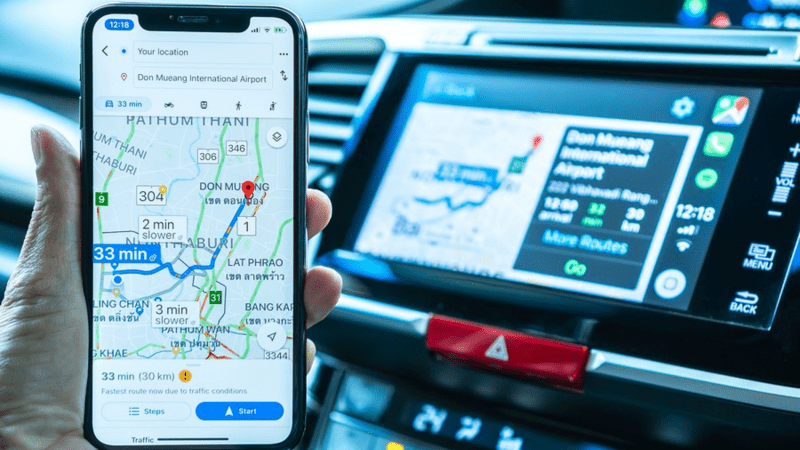 In February, Google Maps celebrated its 15
th
birthday, triggering a slew of articles pondering the meaning of this now essential app for people and businesses.
It's impossible to overstate how important Google Maps is for any business to be found and considered. I was just going through some blog posts and columns I have written over the years and was struck by how Google Maps had rapidly become an essential tool for "near me" searches on mobile devices years ago. How did that happen? Because Google has an uncanny ability to sense and respond to consumer behavior by launching and constantly updating apps such as Google Maps. When the shift occurs (such as a rampant uptake of mobile after Apple launched the iPhone), Google always seems to be in the right place at the right time.
Now that more than half of all searches on Google don't even result in a click on a brand's website, Google properties such as Google Maps have become both useful and essential. If your business has a weak presence on Google Maps, you're missing out on an opportunity to be found and chosen.
I thought about some landmark events in the history of Google Maps — events that help explain how Google Maps became the powerhouse it is today. I came up with ten:
2004: Yahoo launched Yahoo Maps, beating Google to market with an interactive map that offered turn-by-turn directions. In doing so, Yahoo planted the seeds for mapping technology to take hold. This milestone spurred Google to respond with something bigger and better — not the first time in the history of Google that the company will get beat to market only to respond quickly by rolling out its own solution backed by the increasingly powerful Google brand and resources.
2005: Google launched Google Maps as searchable, and they were scrollable and zoomable. Fun fact: Google Maps was technically born in 2004 as a C++ desktop program from Where 2 Technologies. Google acquired the company in 2004.
2005: Google updated satellite imagery of New Orleans in the aftermath of Hurricane Katrina. This event demonstrated Google's responsiveness to user needs by updating the technology with more functional tools. In addition, the update showed how Google uses Google Maps as a proving ground for innovation, a trend that continues to this day with Google updating the app with augmented reality.
2007: Google launched Google Maps for Mobile 2.0, which used cell tower ID information to provide users with their approximate location, helping them determine where they are, what's around them and how to get there. Thus  Google established Google Maps as the de facto wayfinding tool for the mobile age. Also in 2007, Google Maps became available on Apple's first iPhone, marking its first appearance on a smartphone. In time, the rise of "near me" searches on mobile accelerated the usefulness of Google Maps for finding things to do, places to go and things to buy, pressuring more businesses to become easily findable on Google Maps.
2007: Google Maps offered user ratings and reviews, laying the groundwork for it to become a reputation-building destination. In time, consumer reviews on Google Maps became an essential search ranking factor for businesses. Later, Reputation.com developed its own platform to collect consumer reviews from sources such as Google Maps to help businesses manage and improve their reputations online.
2010: It was reported that the cars Google uses to photograph neighborhoods for Street View on Google Maps also captured information about private Wi-Fi networks throughout the United States and Europe. Google was fined $7 million by U.S. authorities. This event foreshadowed a consumer privacy issue with Google and its technology competitors that has mushroomed over the years in both Europe and the United States, as reflected in the increased legislation being imposed today.
2012: Apple launched Apple Maps to compete head-on with Google Maps. Although Apple Maps faced withering blowback over the inaccuracy of its first-generation app, eventually Apple Maps became a credible competitor, pushing Google to innovate. Competition between Apple and Google has now intensified everywhere, especially as the two companies attempt to become the de facto map providers for in-car navigation.
2014: Amazon launched Alexa, triggering a race by leading technology firms to lead an increasingly voice-first world. Google's integration of voice technology (through its own Google Assistant) with Google Maps became a competitive weapon for Google, as Amazon lacked its own mapping tool. The battle to influence how people use their voices to manage their lives was barely underway but is bound to intensify this decade.
2014: Google made it possible for businesses to manage their Google Maps content on Google My Business (GMB). By 2018, GMB became the number one local search signal for businesses, making business listings on properties such as Google Maps akin to mini-websites. Today, a company's GMB listing powers its online visibility.
2016: Google launched local search ads across Google and Google Maps. Consequently, users started to see promoted content such as location-based offers from businesses on Google Maps. That's how Google Maps became an even more essential tool for businesses to be found – now via paid and organic content.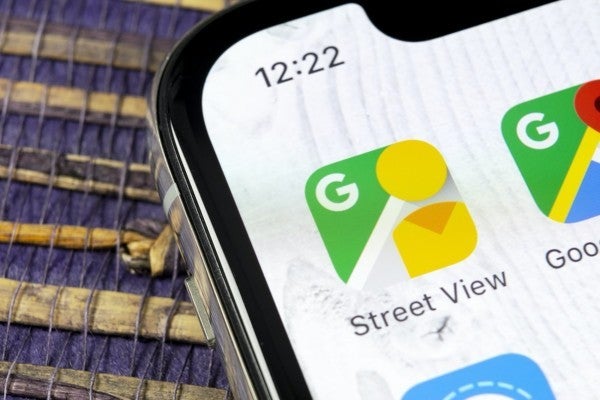 Google Maps faces an exciting but challenging future that includes increased competition and increased scrutiny over consumer privacy concerns (as well as Google's market dominance). No matter what happens, you can count on two realities:
Google will continue to use Google Maps as a proving ground for innovations that influence the marketplace.
Google will find more ways to monetize Google Maps with advertising tools for businesses with physical locations. In fact, Google has barely scratched the surface here.
To maximize the potential of your business to be found and considered on Google Maps, contact Reputation.com and check out our Managed Services for Google offering today.