Measuring Page Performance: The Two Metrics That Count
Reputation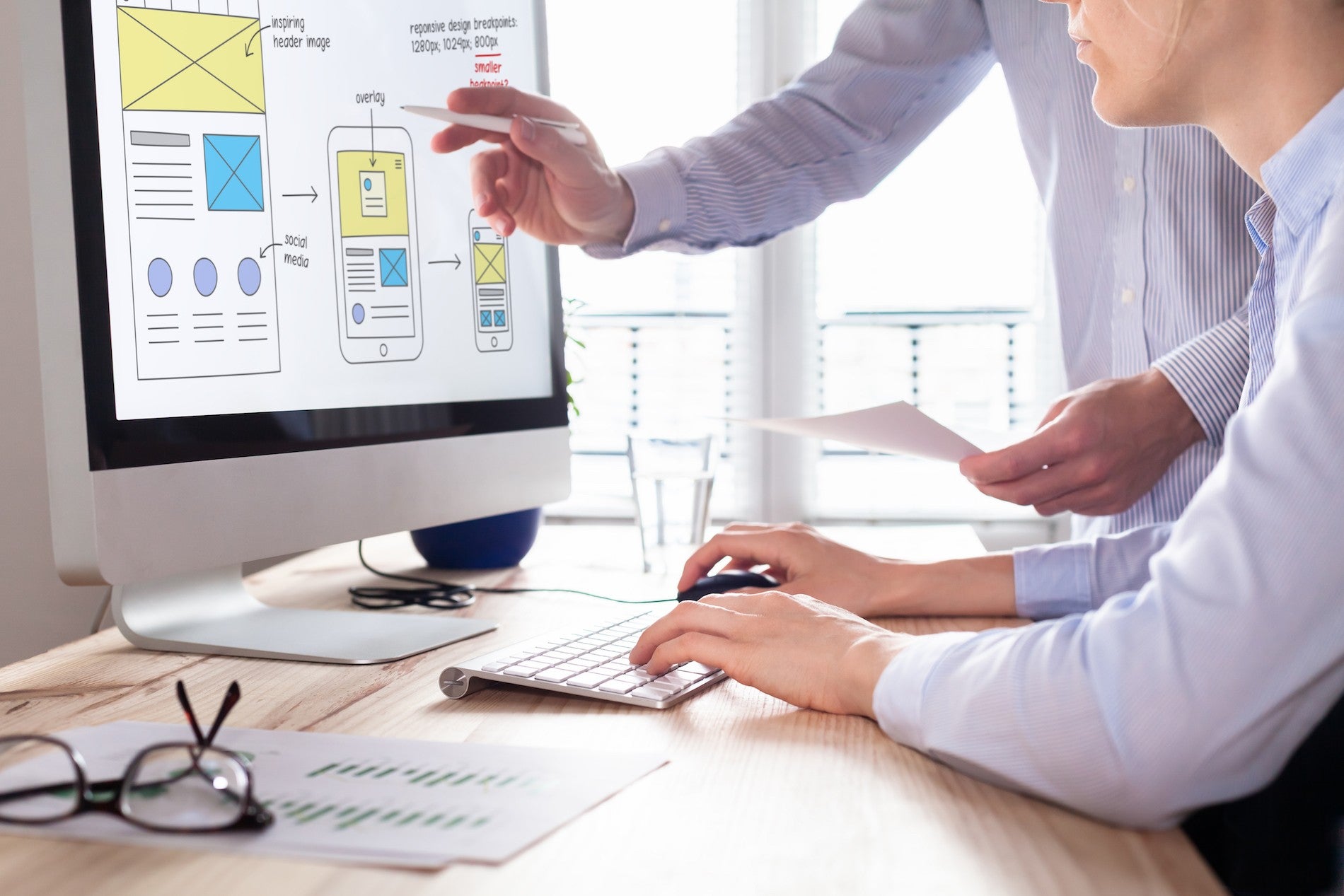 Drawing traffic to a business's individual pages is important for any company that operates as a network of brands. Examples include automotive franchises that publish salesperson profiles for their dealerships, or healthcare systems that rely on physician pages to attract patients.
We're often asked how these businesses should set a baseline for page performance. There are a number of metrics that can help you — but two count the most: traffic and conversion. That's because traffic and conversion contribute to revenue.
Traffic
At Reputation.com, we examine organic traffic to understand how many people are visiting your individual pages to solve their needs, such as finding care from a healthcare provider or looking for an automotive salesperson with strong customer ratings and reviews. What happens when a client is launching a new page? In those cases, we examine traffic on a client's overall website to establish a baseline. Doing so at least gives us a proxy for establishing a baseline of how much traffic a client is getting from people seeking for care, without any influence of paid search.
Metrics to use when assessing traffic include:
Unique sessions, which is the easiest metric to follow.

Aggregate traffic numbers, such as users.
Once you establish a baseline, assessing a page's growth rate is like grading on a curve. Let's look at healthcare as an example:
Hospital A's physician pages might perform poorly because of some flaws in the way they're set up. Perhaps their pages are not mobile responsive or not optimized for organic search.

Hospital B's physician pages might perform well already and require just a few tweaks to improve that performance.
Now let's assume that both Hospital A and B both address flaws in their physician page performance. We would expect Hospital A would then enjoy a much stronger rate of improvement year over year than Hospital B —– because Hospital A had more opportunity to improve to begin with.
When you measure a baseline of performance, look at industry benchmarks with a grain of salt. Benchmarks are useful, but only if they allow you to compare your performance against other companies at the same starting block as you are.
Conversion
A user coming to your website is great, but do they take an action? Do they convert? It's important that you create benchmarks to judge how often patients convert in a way that you want. We think of conversion as one of the "next moments" of search, or the action that people take after they find your page. The most common and easiest metrics to measure are:
Clicking to call

Clicking to get directions to your location

Appointments booked through an appointment scheduling form
When you improve a page (versus launching a new one), it's important to compare before/after conversion rates. For instance, is there a higher percentage of people taking action on an improved page?
Measuring traffic and conversion doesn't require that you invest heavily into a technology tool; Google Analytics adequately measures both. What Google Analytics does not do is manage your pages.
Revenue: The Holy Grail
Measuring how much revenue your page generates requires sophisticated software modeling and development well beyond the scope of the tools that most businesses use to measure traffic and conversion. To truly understand revenue created by your pages, you need to measure how much revenue you earned from visitors who converted, and, from there, how much repeat business the visitor created.
Traffic and conversions contribute to revenue, so to build a strong foundation of growth, you need to make sure your pages perform. And to set a baseline of performance, look at traffic and conversion. For more insight into how to maximize the value of your page's performance, contact Reputation.com. Meanwhile, this resource from OptinMonster goes deeper into the topic. Happy reading!