5 Ways to Market Your Senior Living Facility
Adam Dorfman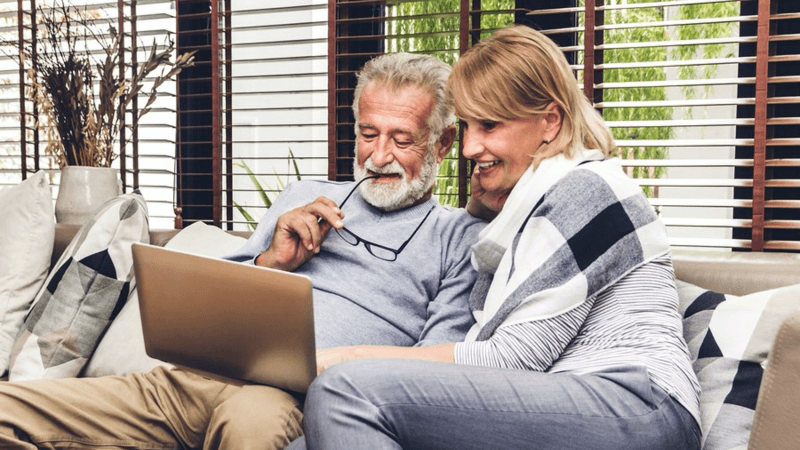 According to RetirementLiving.com, 10,000 Baby Boomers will reach retirement age daily between now and 2030.
The National Center for Assisted Living reports that there are approximately 28,900 assisted living communities with nearly one million licensed beds in the U.S. today. That means baby boomers have more choices than ever when deciding where they'll live during their senior years.
While that might sound like a boon to senior living marketers, the reality is that as demand increases for senior living facilities, new senior living providers will likely emerge, potentially lowering visibility for existing providers as competition in the market increases. In this highly competitive environment, your online reputation matters.
How can marketers in senior living facilities help their businesses be found and chosen by customers?
How to Market Your Senior Living Facility and Increase Visibility
For many families, the choice to settle their loved ones in a senior living facility is dependent on extensive research, and rightly so. The monetary and emotional cost of such a decision is weighty, and family members want to know that their loved ones will receive the best care possible.
Much of that extensive research is now performed online. That means when marketing your senior living facility online, you must be clear about what you offer, who will benefit and what makes your facility unique among a sea of competitors. Your online presence should include pictures, videos, text descriptions and, perhaps most importantly, testimonials from current residents and family members.
Here are five tips to market your senior living facility effectively, raising your visibility and increasing revenue in the process.
1. Keep your Google My Business listings accurate and up-to-date.
Google is becoming the new front door of businesses as consumers turn more and more frequently to online searches to find what they need. That means that the first contact you have with potential residents and family members is likely your Google My Business (GMB) listing.
You can read in detail about how to optimize your GMB listing here, but here are the highlights:
Claim your Google My Business listing.
Ensure that your business name, address, and phone number are correct and that they match the information on your website and elsewhere on the web.
Write a description of your senior living facility that showcases your brand personality and clearly lets web visitors know who you are and what you do.
Include some high-quality photos of your facility in your listing.
Respond to reviews promptly and professionally. (Here's a great article to help you get more reviews and manage them well.)
Consistently monitor the Q&A section of your listing and provide informative answers to any questions you find there as soon as possible.
If you need help with managing your GMB listings, we've got you covered. Stay visible in Google's universe by leveraging  Reputation.com's Managed Services for Google.
2. Create a comprehensive marketing plan.
A marketing plan provides a structure for all your assisted living facility campaigns. It shows you how you're selling your services to seniors and enables you to track the return on investment to identify which marketing efforts are paying off and which ones need to be adjusted or scrapped entirely. For most senior living facilities, marketing initiatives should include:
Resident testimonials
Online reviews
Resident referral program
Traditional marketing channels like pamphlets, radio and TV ads
LeadtoConversion suggests the following strategies to include in your marketing plan:
Streamline and optimize your website for search.
Publish a regular email newsletter that links to your blog and that announces important events happening at your facility.
Including high-quality videos in your inbound marketing content to engage visitors visually.
Your marketing plan should also include paid advertising and the use of marketing technology tools to track and monitor the progress of your campaigns.
3. Build relationships through social media and a blog.
Connect with people through social media and regular blog posts. Engage with potential clients on an emotional level to create conversation and encourage participation. This involves frequently posting on social media, taking the time to answer questions and responding to comments.
Use your blog to provide information that will benefit potential clients and their families. Link them to your website and social media pages, and be sure to respond to questions and comments from readers.
4. Ask residents to be brand ambassadors.
Promoting your senior living community might be easier than you think. Current residents and their families may be willing to help by taking part in videos and other marketing materials.
You can improve senior living occupancy by letting residents and families share their own personal experiences in your facility. Encourage all your clients and their family members to leave online reviews about their experiences.
As your review volume increases, online searchers will enjoy a better customer experience, because they will be able to readily see the information they need to make a good decision regarding your facility. You'll likely find that engagement increases as well, ultimately driving more business and revenue for your senior living facility.
5. Take steps to manage your online reputation.
Your reputation matters, and managing your online reputation is crucial. People will visit your official site and social media pages searching for reliable information that is easy to find. Optimize their experience by prominently displaying any online reviews you receive.
Respond to both positive and negative reviews in a way that shows you care about what you do and who you serve. This will leave a lasting impression on the families that are researching your facility online. Focus on providing a great customer experience for those searching for a senior living facility for their loved ones, and ensure that you provide the information needed at every touchpoint with prospects and current residents. The better and more frequent online reviews are, the more your business will grow.
To learn more about what is involved in managing the online reputation of your senior living facility, download our complimentary ebook entitled "Effective Online Reputation Management for Senior Living Facilities" today.