Q&A with Joe Fier: Connect with Your Audience and Build Your Reputation
Reputation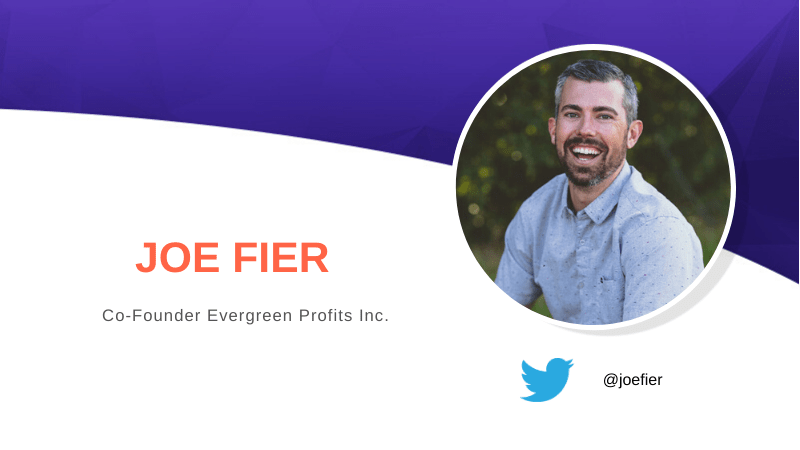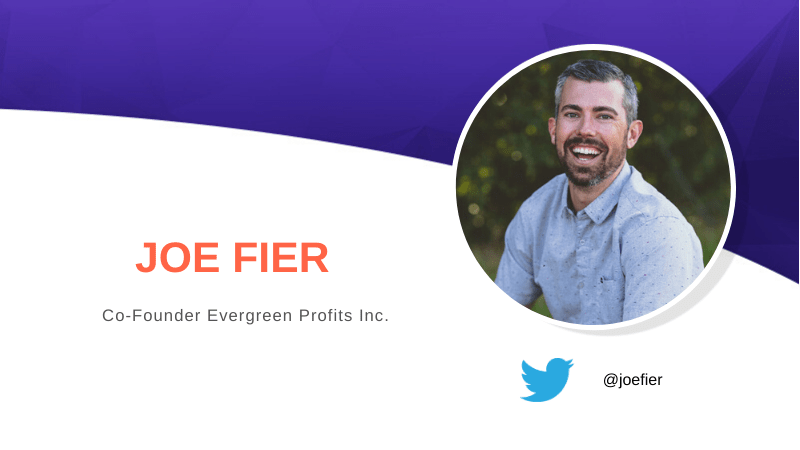 Joe Fier hosts a top business podcast with Matt Wolfe entitled "Hustle and Flowchart" and runs the marketing company Evergreen Profits, which helps others use podcasts to grow their businesses.
How do podcasts help entrepreneurs grow their businesses?
Podcasts are a powerful form of content marketing, and many business owners see their value for gaining attention and driving traffic to their online channels. Podcasts are simple to create and can be tailored to speak to a specific audience and target market easily. They don't have to be written out ahead of time, and they can be distributed virtually everywhere through popular channels like iTunes.
Podcasts are amazing for brand recognition and connecting on a deep level. They are like a megaphone for the platform you are looking to build.
Because listening to a podcast is such an intimate, individual experience, podcast listeners feel like they already know and trust the business before you even reach out to them on a personal level. They're focused, and they tend to stick with your brand. Often, they become evangelists for your brand, and they are very open to taking action such as making a purchase after listening.
What are the other benefits of having a podcast?
Brand recognition is a starting point, but podcasts go further and give a kind of behind-the-scenes look at the brand to connect with the people involved. Networking is another strong benefit because you can invite just about anyone you want to get to know to be a guest on your show. Then, their listeners or followers can learn about your brand, too, so you can expand your network even more.
Podcasts are also great for increasing referrals and building an affiliate network, which can grow your sales significantly. Customer retention is another benefit, because you get to introduce new products in each episode. If you have an email list, you can also grow it through the podcast as well.
What are some tips that aspiring podcasters should know as they start one?
We use the CAP method: Create, Amplify and Profit. When you start a podcast, you need to have a clear, consistent vision for the podcast and why you want to do it if you want to grow an audience.
In the "create" phase, you build out the structure of your podcast, come up with a number of topics and decide on the frequency of the show. Once a week usually works well in the beginning.
Once you get into the "amplify" phase, you look at marketing strategies that will bring awareness to your show: social media, email marketing, a referral network, etc.
In the "profit" phase, you identify one or two ways you will earn money for your show. The most common ways to do this are to offer products as part of the show, to build an email list that triggers follow-up product offers, and to have sponsors who will pay for you to talk about their products during the show.
How can podcasters protect their online reputation/foster a positive online reputation?
With podcasting, you control the narrative yourself. You can put your stories and your voice out there. If you're comfortable, you can show what's going on behind the scenes and be real about it, even when things aren't perfect or are kind of a mess.
Not everyone is comfortable doing that, but the feedback we get is that those times when things are authentic and even off-script really resonate with our listeners. For us, these experiences have built trust and loyalty, so there are people who will stand up for us when things seem to go a little wrong and reputation is at risk.
What constitutes a positive customer experience for a podcast listener?
There are over 700,000 podcasts out there, so it's important to make clear what your show stands for. Personality is also important. You want to speak the language of your listeners and bring up the topics that matter most to them.
For our podcast, we were initially focused on business and growth topics, but we realized over time that many of our listeners are focused on health and wellness topics, dealing with stress and so forth. So we incorporated more of these topics as well.
How can you best connect with your podcast listeners?
We do it by offering value to our listeners in exchange for them opting into our email list. We give them a freebie—right now it's free notes on each podcast—in exchange for their email address.
Then we send out emails, not just with product offerings, but with a survey they can answer or a way for them to ask questions that we can answer. All of these ways are good for connecting with listeners and extending or deepening the relationship the podcast has initiated.
Events are also good ways to connect with listeners. Your regular listeners feel like they already know you, so a lot of people are even willing to travel to meet up in person and take that relationship to the next level. All of these activities help build your brand's online reputation in the long run.
This interview has been edited and condensed. 
Download The Case for Integrated Online Reputation Management to learn more about how to build your online reputation today.